Are you considering enrolling in Mindvalley University? In this review, we'll uncover the answers to that question and more. Discover what makes Mindvalley University unique, and find out whether it truly is a better option for learning than traditional options.
Introduction
Mindvalley University (MVU) is an online learning platform designed to help people learn and develop personal growth. It offers a range of courses and content on topics such as health, business, education, creative art, psychology, and more. The courses vary in length from 1-4 weeks and some are even self-paced.
The purpose of this review is to provide an overview of MVU based on our research and experience with the platform. We'll look at the different courses available, the resource library, pricing structure and reviews from other users. Our goal is to help you decide whether or not this platform would be a good fit for you personally if you choose to pursue an education in personal growth.
What is Mindvalley University?
Mindvalley University is an online learning platform where students learn from world-renowned teachers and speakers. With courses in personal and business development, spirituality, technology and more, Mindvalley University aims to teach people how to become the best version of themselves.
The instructors have combined decades of experience in digital education, creating a learning atmosphere that is both engaging and effective. Each course features interactive lessons, Q&A with instructors and live chatrooms where students could connect with one another and enhance their learning process. Mindvalley offers a range of free classes and also has paid plans that offer access to a large library of content at discounted rates.
With its flexible schedule, engaging content and an ever expanding list of expert instructors, Mindvalley University might be the perfect choice for those looking to invest in their own development.
What Does Mindvalley University Offer?
Mindvalley University is an online platform dedicated to teaching personal growth and development through personal development courses. Their curriculum focuses on topics such as personal growth, leadership, financial success, health and well-being, communication, relationships and creativity.
Students will find a variety of courses here including:
Personal Development: Courses designed to help participants understand their individual areas of strengths, weaknesses and potential.
Leadership: Courses aimed at enabling individuals to be more effective leaders in the home and workplace.
Financial Success: Unlocking potential for making money through proven strategies.
Health & Well-Being: life lessons for living a healthier lifestyle by exploring physical fitness, nutrition habits, mindfulness tools and more.
Communication & Relationship Skills: An exploration of key elements that are necessary for successful relationships with family members, business partners and colleagues.
Creativity: Unlocking one's inner artist through engaging activities that stimulate creativity.
In addition to its well-rounded curriculum, Mindvalley University provides access to an international community of peers who share similar interests in improving their lives through personal growth techniques such as meditation or self-hypnosis techniques used by professionals around the world. Furthermore, the University provides access to their wide network of holistic coaches who are certified or experienced in many perspectives not taught in traditional universities such as coaching psychology or transformational leadership coaching sciences.
Finally, Mindvalley also offers a mentorship program so students can be paired with experts or instructors who have studied particular topics they are interested in mastering or conquering themselves —all while being readily available for one-on-one assistance during the duration of their individual learning experience with Mindvalley University.
Pros & Cons of Mindvalley University
Mindvalley University is a unique learning platform featuring world-renowned teachers, inspiring authors and industry thought leaders. Unlike other universities, it does not have any physical campuses or academic qualifications; instead, it focuses on immersing students in inspiring stories from successful entrepreneurs, and helping students to develop the skills and knowledge necessary for achieving success.
Pros:
Inspiring speakers from different countries
Programs delivered in small chunks that are easy to understand
The ability to learn at your own pace
Affordable price compared to traditional education
Flexible learning that fits into any lifestyle
Opportunities for discussion with other like minded people with similar goals and ambition
Cons:
Lack of degree recognition or proving of completed courses
Little to no guidance or assistance provided by instructors and facilitators during the courses.
Students must be proactive in seeking out guidance when faced with a challenge they can't resolve themselves.
Sometimes the course topics become too obscure when trying to apply them practically as there may be limited/no access/applicability of course content in certain countries.
The Mindvalley University Experience
The Mindvalley University experience is unlike any other. It is unlike a typical college course, as students work with tutors, coaches and experts in their desired field of study to develop the skills needed to succeed in the real world. Through its innovative curriculum and access to experienced industry professionals, Mindvalley University provides an immersive educational experience that goes beyond typical classroom instruction.
The university offers a variety of courses ranging from business and entrepreneurial studies to self-development courses such as meditation and stress management. These courses are designed to help students achieve their personal and professional goals. Each student has access to an individualized learning plan that fits their particular needs and lifestyle.
At Mindvalley University, classes are taught through
online tutorials,
seminars,
meetings with experts,
online discussion boards,
virtual classes,
peer-to-peer learning activities,
one-on-one sessions with instructors or experts in their field of study,
as well as practical "living labs" which allow students to apply learnings directly into real business situations.
To further enhance the educational experience for students at the university all courses are taught based on challenge-based learning principles; engaging them in hands on experiential learning so they can gain real life experiences that accelerate their learning process and maximize academic success across all areas studied at Mindvalley University.
Overall, the unique methodology practiced at Mindvalley University helps enable its graduates obtain valuable skillsets which enable them stand out within full competitive job markets after program completion.
What Makes Mindvalley University Different?
Mindvalley University is an online educational platform that offers courses from some of the world's most renowned visionaries, entrepreneurs, thought-leaders and teachers. The University is designed to help individuals learn personal development skills, unlock their potential and gain greater life fulfillment. Instead of traditional lecture-style learning materials, Mindvalley University uses a unique combination of immersive, interactive virtual learning experiences and high-quality content to offer holistic, life-changing education.
What makes Mindvalley University so different than other online education platforms is that it puts the learner first, allowing you to explore a variety of topics through an interesting and engaging experience. Courses span a vast range of disciplines including psychology and spirituality, health and wellness, leadership development just to name a few.
Mindvalley also offers one-on-one live coaches and mentorship opportunities that provide personalized guidance throughout your journey. You'll have direct access to experienced professionals who can help you expand your knowledge and remain on track with your goals. Similarly, community forums are available for discussion with peers who have similar interests or who are tackling similar challenges as you further your studies at Mindvalley University.
Most significantly however is Mindvallee Universities commitment to fostering a supportive environment for its students no matter which areas they choose to pursue. With access to supportive coaches and like-minded peers from all over the world, Mindvalley offers an unparalleled opportunity for lifetime self growth unlike any other educational platform on the market today!
Is Mindvalley University Worth It?
Mindvalley University is a popular online educational platform that offers courses and programs focused on personal development and physical, mental, emotional wellbeing. It offers a wide range of courses, from meditation to health and relationships, designed by experts in the respective fields.
The courses are divided into modules and taught via video lectures, e-books, exercises and activities. You can work through the modules at your own pace at any time of day or night. Each module contains useful assignments to help you gain deeper insights and understanding into the topic being discussed.
In addition to the material provided within each course, Mindvalley University also provides support from industry experts who can offer guidance and advice on how best to make the most out of what you're learning. There are student groups for each course where people can discuss topics with each other for mutual benefit.
Whether Mindvalley University is worth your money depends on what you're expecting to gain from it. If you're looking for a comprehensive approach to self-improvement covering many different aspects of life, Mindvalley could be an ideal choice as its range of courses is so broad. However if you already have experience in a particular area or zone in on one specific topic then it might not offer enough information at this stage due to its focus on general wellness rather than specialized knowledge.
Final Thoughts
We can confidently say that Mindvalley University is an excellent online learning platform that offers students a wide range of courses with access to industry authorities. With its wide variety of programs, learning materials and interactive formats, Mindvalley University has grown in popularity overtime and proves to be a great choice for those looking to pursue an online education.
The platform boasts an intuitive user interface and video tutorials which makes it easy for students to navigate their way through the course materials. Furthermore, the university has developed micro-credentials and certifications which can be added to a student's portfolio in order to validate their skillset.
Additionally, various course topics are available such as business, finance, marketing, technology and more whereas the university is constantly adapting its curriculum in order to keep up with the ever-evolving technologies. All of this is achieved at an affordable price point with discounts also available for certain courses and programs. So overall we can positively say that Mindvalley University is indeed one of the best virtual learning platforms available for students today.
Frequently Asked Questions
Q1: What is Mindvalley University?
A1: Mindvalley University is an online learning platform for personal growth and development. It offers a variety of courses and programs in fields such as health, relationships, business, and more.
Q2: What are the benefits of enrolling in Mindvalley University?
A2: Mindvalley University offers a variety of benefits, including access to world-class teachers, cutting-edge learning technologies, and a supportive online community. It also provides tools and resources to help you achieve your goals.
Q3: Is Mindvalley University any better than other online learning programs?
A3: Mindvalley University is a highly-rated online learning program, with many users reporting positive experiences. It offers a unique learning experience that is tailored to the individual's needs and preferences.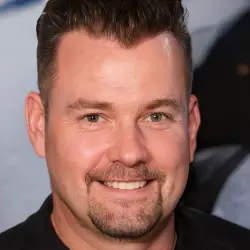 Latest posts by Mike Samuels
(see all)