Right now, the world is realising the value of online learning platforms. When it comes to massive open online course (MOOC) providers, the question is: Which MOOC platform is better? There are countless E learning providers. We're going to look at two of the best. EdX vs Coursera.
EdX is the best overall solution. Both MOOC providers are very good however. Learning is a deeply personal thing. You need to choose the online learning platform that is best for you. This article will help you do that.
The Learning Platforms – Introduction
Let us first look at some key information about the MOOC platforms individually before comparing them side by side. Only with all the key points can you decide on the best online learning platform for you.
EdX
With roots hailing from the academic royalty of MIT and Harvard University, founded in 2012, EdX has a strong pedigree behind it. 3000+ available paid and free courses offered. EdX has direct links with top universities and teaching professionals. This allows it to offer a variety of course types and programs:
MicroBachelor's Program – Undergraduate level, for career advancement or a degree path
MicroMaster's Program – Graduate level, for career advancement or a degree path
Professional Certificate – From employers or universities to build today's in-demand skills
XSeries – Series of courses for a deep understanding of a topic
Online Master's Degree Programs – Top-ranked, affordable, and fully online
Executive Education – Courses designed for business leaders for developing strategic skills
EdX boasts some big numbers with 300,000~500,000 students learning on a daily basis. Another key point is that EdX operates on a non profit basis. The result is a decent number of free courses with the option to pay for an EdX verified certificate. Other paid courses are fairly priced.
Pros and Cons
Pros
Huge selection of courses available across a wide range of topics
Easy to find a suitable courses thanks to the course filter
Selection of free courses
Verified certificate upon course completion (additional cost)
Cons
Pricing not displayed in browser
Course availability can be sketchy
Coursera
Like EdX, Coursera also has respectable academic beginnings. Founded in 2012 by 2 Stanford computer science professors. Their aim being to offer high quality courses to an online platform. Like EdX, Coursera also boasts a large number of partner universities among their course providers. Coursera's course types are listed below:
Guided Projects – Short job relevant courses taught by subject matter professionals
Courses – Courses include auto-graded and peer-reviewed assignments, video lectures, and community forums. Course length is usually in double figure hours
Specialization – You'll complete a series of rigorous courses, tackle hands-on projects, and earn a Specialization Certificate.
Professional Certificate – Learn at your own pace from top companies and universities. Learn to apply your new skills to hands-on projects. Showcase your expertise to potential employers. Earn a career credential to kickstart your new career.
MasterTrak™ Certification – With MasterTrack certificates, portions of Master's programs have been split into online modules. You can earn a high quality university-issued career credential. If accepted to the full Master's program, your MasterTrack coursework counts towards your degree.
Degree – as you would receive from any offline university.
Despite covering a narrower academic spectrum, Coursera boasts impressive numbers such as:
Collaboration with 200+ leading universities and companies
3900+ Courses and Specializations
76 Million learners
Pros and Cons
Pros
Most courses, most students
Selection of free courses
High quality video
Verified certificate upon course completion (additional cost)
Cons
Course filtering only available once inside subject category
Price not displayed in course browser
Head to Head Comparison: EdX vs Coursera
As you can see from the introductions, both EdX and Coursera online learning platforms share a lot of similarities. Here we will pit their offerings against each other to make it easier for you in choosing the best platform.
Subject Variety
On the face of it it would appear that EdX has the greater variety in course subjects. If you browse the respective websites you can see a clear disparity in the number of online course subject areas. As shown in this table.
That's 11 subject areas for Coursera and a whopping 32 subject areas for EdX. It's pretty clear cut who wins the EdX vs Coursera battle in this arena. EdX offers a wider learning and subject variety.
It should be mentioned however that Coursera offers more total courses. This suggests a higher level of specialization within it's subject areas.
Course variety Winner: EdX. No question.
Course Levels
If you look at what level of education is being offered on Coursera and EdX side by side it may not be clear. This is because they have their own brand names for the levels of courses and programs they deliver. I've matched them up as closely as I can so you can do a direct comparison.
Guided Projects – Coursera vs EdX – ???
This one is a bit of a mismatch. Coursera offers guided programs which are usually an hour or 2 in duration. They act as an introduction to a topic. EdX doesn't any of its offerings into a similar classification.
Courses – Coursera vs EdX
The standard classification for courses that don't fall into another category. Generally speaking, courses seem to take somewhere between 10 and 50 hours to complete. The partnered course providers offer a certified certificate on completion. There seems to be some overlap of courses on both platforms.
Check out the course pages for "Programming for Everybody (Getting Started with Python)" on EdX and Coursera.
XSeries – EdX vs Coursera – Specializations
These programs are selections of quality courses grouped together to give students a deeper understanding of a subject. On Coursera the length of the specializations sit somewhere between 30 and 300 hours. EdX's offerings are in the same ballpark but they measure the length differently. Instead of saying "120+ hours" they list them as 7-9 hours per week for 4 months.
Professional Certificates – EdX vs Coursera
Both MooC providers offer programs of courses under this name. These programs are geared more towards applicable workplace skills rather than academic knowledge. Things like Risk Assessment and Professional Writing rather than Computer Science or Mathematics. Program length ranges from 10 to 200+ hours across both learning platforms with between 2 and 8 courses per program.
MicroBachelor Programs – EdX vs Coursera – ???
EdX, along with partner universities and other professional bodies have created these programs as a stepping stone towards a Bachelor's degree. Specified partner universities will recognise completion of these courses and grant college credit. This is a great setup for both EdX and the University. EdX gains a very attractive offering to prospective university students. The University is instantly at the top of the students list of possible universities. The programs themselves are similar in design to other EdX programs. Only with scaled up duration and cost.
While Coursera does have courses that may be recognised by different schools and universities they don't actively package them together in a format that directly competes with EdX's MicroBachelor program.
MicroMaster's – EdX vs Coursera – MasterTrack
Both of these programs are collections of online courses aimed at graduate level students. If completed with the required pass level the student can earn credit towards Master's degrees at the partnered universities.
Both online learning platform's offerings are excellent products. They have found a niche in the market targeting prospective students who want to complete a Master's but are holding off. These programs allow them to take the first step without fully committing.
Degrees – EdX vs Coursera
I've grouped both Bachelor's and Master's online degrees together here to keep it simple. Basically Coursera offers both Bachelor's and Master's. 24 Master's degrees but currently only have 2 bachelor degrees available.
EdX do NOT offer any full stand alone bachelor degrees. They do offer 13 Master's degrees.
Course level winner: Coursera. This is a close one though. Both EdX and Coursera have strong offerings. There are unlikely to be many prospective students who view either online learning platform and don't see something appealing to them. Neither of them are perfect though.
EdX has no answer to Coursera's "Guided Projects". Coursera has no real competition for EdX's MicroBachelor programs. The fact that EdX offers no Bachelor degrees tips the scale in Coursera's favour.
Price
Finances are, unfortunately, commonly a gateway to higher education. So the criteria of affordability will be very important to a lot of people. Especially when choosing between online learning platforms.
Before we compare prices directly it should be mentioned that most courses on both Coursera and EdX can be audited for free. This means you can access the course materials and follow along with the studies but you will not be granted a certificate unless you pay for it. Financial aid is also available through both EdX and Coursera.
Comparison: Masters Degree in Business Administration.
EdX offers their Masters from Boston University for $24,000
Coursera offers their Masters from the University of Illinois for $21,744
Comparison: Introduction to probability course
EdX offers this course for free with an optional payment of $140 to obtain a verified certificate from the delivering institute.
Coursera offers a similar course also for free. An optional payment of only $36 will get you a verified certificate from the delivering institute.
That's quite a large price difference for a course of similar length. So what could justify this price difference. Well the certificate you get from EdX will have "Harvard University" on it. The certificate from Coursera will have "University of Zurich". Is that worth an extra $100? That's a decision for you.
Winner: Coursera. There is definitely a debate to be had over the value of having certain institutions logos on the course certificates you receive. We'll look at that next. The price difference in receiving those is something each learner has to decide on their own whether it's worth it.
Partnered Universities, Institutes and other Organisations
As mentioned in the price comparison EdX and Coursera do offer similar courses. The affiliated institution who delivers the course can be different though. Choosing between the reputation of those institutes may be a very important factor to you. Which online course provider would you rather have on your certificate?
EdX boasts 130+ partners including some of the most prestigious universities in the world. Household names like MIT, Harvard, Oxford and Cambridge rank among them. Recognisable corporations and businesses also occupy places in that list.
Coursera meanwhile has 220+ partners. They may not be able to boast the academic powerhouses mentioned above but they DO have some huge business names. Google, IBM, Facebook and Intel among them.
Winner: Draw. The affiliations of each provider will be important to individuals for different reasons. This is a personal decision. I advise anyone trying to decide which platform to use to review the lists of partners themselves. Decide which names you would most like to have on your certificates.
Student Support
EdX has a help centre that can accessed by clicking on the link in the footer of every page.
This presents you with a very helpful page with a search bar and links to common subject areas. There is also an FAQ and list of popular help articles. You can find information on anything you want help with from this location.
Coursera also offers a live chat support system if you're logged in. Handy if you're dealing with a time sensitive issue.
Winner: EdX. For the more informative help page.
Feedback
I can lay out all the facts for you in this article. But you must make your own mind up about which MOOC platform offers the best online learning experience out of Coursera and EdX. Sometimes it helps to have a second opinion though….or a few thousand. Here are their TrustPilot review scores. EdX and Coursera.
Winner: EdX. Many negative reviews have been left about Coursera. Most of them are issues with payments. One thing to bear in mind is that Coursera has a much larger userbase than EdX but a much lower amount of reviews. People are also more inclined to leave a review if they have something bad to say.
User Interface and Navigation
Coursera and EdX are good enough at providing a pleasing experience for the user. There are some key differences however.
EdX provides a navigation drop down bar along the top of the page to allow instant searching through categories to find what you want.
Coursera on the other hand also has a drop down menu but it is smaller and slightly harder to navigate.
When looking at course or program pages one of the main pieces of information you're likely to be looking for is the price. For some inexplicable reason Coursera does not show this information unless you are logged in and even then it is not front and centre. You have to scroll to almost the bottom of the page or click on the enroll button to see it.
Winner: EdX
Business Support
It is becoming more common for organisations to offer access to learning for their employees. This is usually done through partnership with a learning provider. Which learning platform has the best business support?
EdX offers a custom pricing model depending on the needs and size of the organisation. With content designed to upskill and reskill employees via the use of e learning and other on demand options.
Coursera too offers a very similar service with access to their e learning catalogue for organisations who sign up. They offer two packages; a set price for a smaller team and a custom pricing plan for larger organisations.
Business support winner: Coursera. The addition of a ready to go option for smaller businesses makes the difference in this category.
Stand out platform features
Coursera
Coursera Plus: Coursera allows you to pay a yearly subscription of $399 to gain full paid access to thousands of courses and programs. There is no limit to the amount courses you can take. You can potentially save a lot of money if you plan to do a lot of learning. Verified certificates are also included in the price.
Additional languages support: Both Coursera and EdX offer support for courses in different languages for students around the world. Coursera's coverage far excels that of EdX though, with more languages supported. You also get a transcript of all video lessons.
EdX
Non-Profit: Not necessarily a "feature" of the platform but still worth a mention. EdX is a non-profit organisation whose goal is stated on their website as:
"Increase access to high-quality education for everyone, everywhere
Enhance teaching and learning on campus and online
Advance teaching and learning through research"
Open Source: EdX is an open source platform. Anyone can build new features or tools to allow students to learn better, faster and easier.
Conclusion
You now have all the facts you need to make your own decision on which online learning platform is best for you. So, EdX or Coursera? In summary, you should choose:
EdX if:
You want to learn something a bit further from the beaten track of English, Maths, Science and computing.
You want to contribute to EdX's noble mission and research into learning.
You want a certification bearing the name of one of EdX's partnered institutes.
Click here to register with EdX for free.
Coursera if:
You are looking for something very specific within one of the fields that Coursera covers.
You are looking to study in a language other than English.
You want a certification bearing the name of one of Coursera's partnered institutes.
Click here to register with Coursera for free.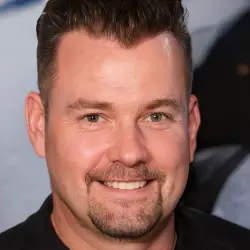 Latest posts by Mike Samuels
(see all)