Online classes are the perfect choice if you're just too backed up to learn, or if you're doing too many items at once. Because online classes are super versatile, you would have the ability to optimize your schedules and train at your speed. Online classes will encourage you to train without needing to waste more time and resources commuting to your office, making studying faster and more accessible than ever.
Udacity, Treehouse, and other online learning platforms provide ease of access and ample knowledge to users who are willing to learn through courses for the purpose of learning a new skill, improving their CV, or just seeking to do something productive.
There are a lot of articles and blog posts that discuss Treehouse vs Udacity whether which is more preferable. If you are looking to take online classes, you'd want an online learning platform that provide the best choices.
This article will provide the overview of Treehouse and Udacity, review of Treehouse and Udacity according to its users, and a detailed discussion of Treehouse vs Udacity in terms of provided courses, projects, videos, and anything related to learning computer science.
________________________________________________________________________________________________________________________________
Disclaimer: You should take note that treehouse provides software courses while Udacity provides nanodegrees. We're going to speak about Treehouse vs Udacity in more depth here, and to make everything simpler to determine which one to select, we're going to analyze both of the websites' features and distinctive requirements.
Treehouse: Just Perfect for Beginners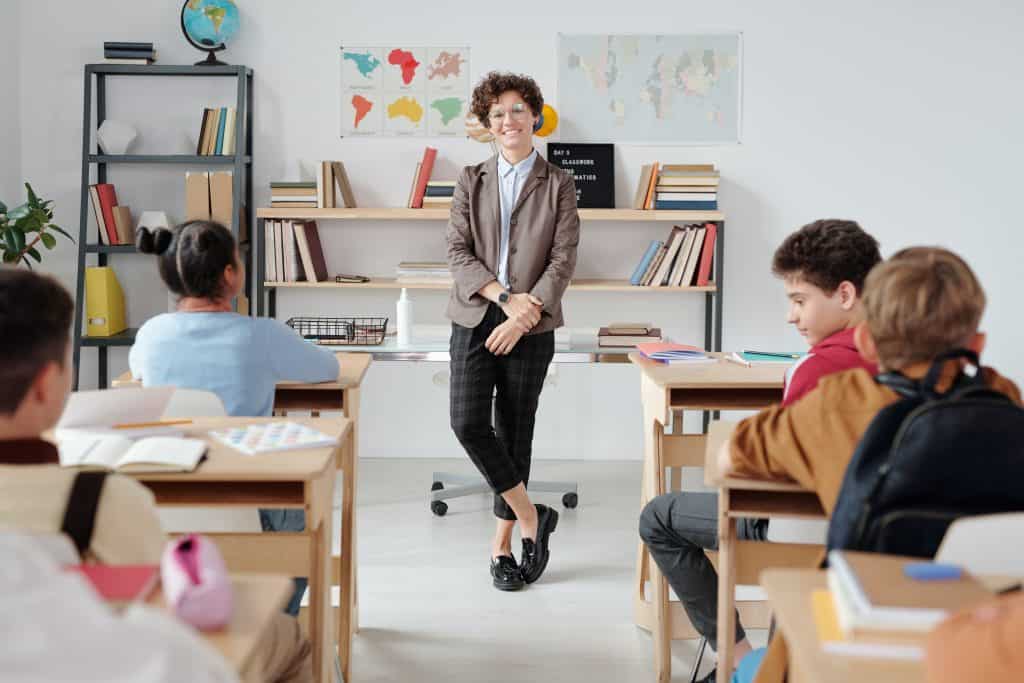 " alt="Logo of Treehouse " />Treehouse is perfect for people who have practically zero idea or understanding with the site. Their comprehensive approach is particularly useful to users who are starting to learn the fundamentals. With simplistic video lessons that illustrate matters in detail and challenges that further provide students an overview of the course, Treehouse is the perfect platform for beginners in web creation and design.
Treehouse programs include a recurring membership charge that also includes links to the treehouse network, its archive, and career postings. While there are minor criticisms that some of the course work begins at an overly simple stage, it is obvious that this is the main reason why novices find the platform so beneficial. Also, even seasoned developers will learn and use a new application quite easily because of the speed of learning and its simple structure.
Treehouse offers a wide variety of coding-related courses such as mobile development, learning HTML and CSS, JavaScript, Python, and more. There's also material on web development, design, industry, photoshop, marketing, and more. Content follows a high quality level since it's all created by a team of in-house specialist instructors.
Treehouse also utilizes project-based methodologies to help you acquire the realistic knowledge you'll need to build actual items such as blogs, desktop applications and smartphone apps. This method simulates the real-world project structures that industries use.
User Reviews on Treehouse: Are They Any Good?
There are a lot of testimonials about users' pleasant experience in using Treehouse, whether for the purpose of checking online courses or pursuing a full-fledged data science career. Without further ado, let us dive into some of the Treehouse's reviews.
Reputable tech website PCMag claimed that Treehouse is an engaging platform to learn web design, web development, creating front end web projects, and various Treehouse code subjects. They further detailed that Treehouse is the perfect tech learning platform for beginners, so they awarded the PCMag's Editor's Choice Award to them. The website provides courses that are presented in several milestones or goals for its students, providing a sense of achievement after every completed task.
Users can save their progress when they want to take a break. Also, the overall look of the website is minimalistic, appealing, and sleek. Treehouse has a forum for students for collaboration. By this, students who are having a rough time getting through a course can easily contact other students and ask for immediate help. Because of these amazing features, for PCMag, Treehouse is an all-in-one tech learning platform for newcomers in the tech world.
Todd, a graduate of JavaScript and HTML/CSS courses, testified his wonderful experience in a review in Switchup.com. He told that he didn't intend to sign up for Treehouse subscription as he was searching for a good full stack JavaScript course. Despite of that, his experience with Treehouse exceeded his wildest expectations. The facilitators delivered the HTML & CSS lessons elaborately, together with smaller lessons to further guide students.
According to Todd, Treehouse's videos are informative and engaging, and are really helpful for learning through the courses side by side. Fellow students and Treehouse staff are very accommodating as well. When it comes to assessments, Treehouse never failed to amuse him, as quizzes like Codecademy and freeCodeCamp fairly tested his knowledge.
The said course motivated Todd to embark on Actualize Bootcamp, a top coding bootcamp in the United States, to pursue his career in computer sciences.
Lastly, G2.com, another tech website that posts reviews of online learning platforms, said that Treehouse is one of the easiest tech platforms to use and has one of the most accommodating staff to talk with. Most of the reviews by Treehouse graduates are five out of five stars, suggesting their overwhelming satisfaction with the platform.
Udacity: Great for Familiar Learners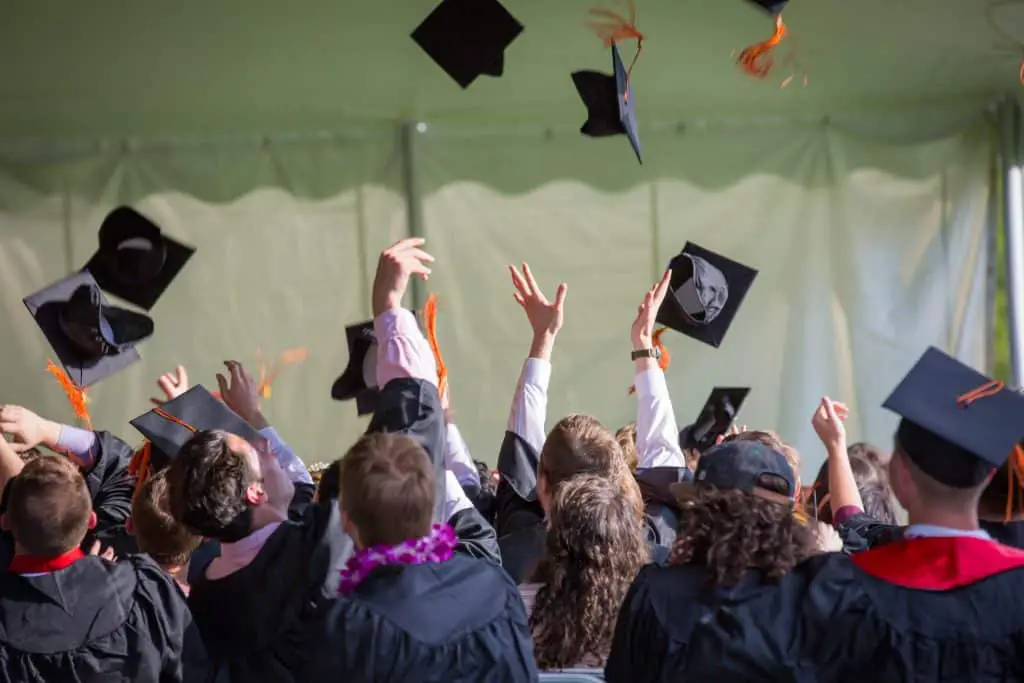 Udacity is one of the best online courses hub for students or users who previously have a basic understanding of their topic and is thus suitable for intermediate-level users. The coursework is structured in a thorough way, which therefore makes it quite difficult for new students to understand.
This platform is ideal if you want a fair bit of challenge, and you may freely select what course you want to join. A fair number of Udacity's courses are offered with no costs, while there are selected courses which require extra tutoring and accredited certificates upon completion. This platform already has a forum of its own which offers a ton of practical answers to user queries.
Udacity reviews: what do people say?
As much as Treehouse having a lot of positive feedback, Udacity offers countless services that led its users leave a pleasant experience. We will further discuss some of these reviews below:
BitDegree.com, a tech company based in Lithuania, was impressed by the quality of Udacity's courses, despite of them being quite expensive. They claimed that Udacity's courses or nano degrees are worth of their premium price. However, free courses are available for everyone to get started. Additionally, Udacity graduates left positive reviews in BitDegree, with their scores ranging from 9 to 10 out of 10.
E-student.org also made a review of Udacity and they rated it 5 stars out of five. They are highly recommending Udacity because of its convenience and ease of familiarity. The platform is full of challenging courses and a staff that will assist students in getting a job. Udacity's course catalog is not that diverse compared to other tech learning platforms.
Despite of its limited number of tech courses, Udacity offers the densest and most in-depth courses best suited for intermediate students. The website added that, apart from Udacity not having an app, its well-built user interface and feature completeness make up for it.
Lastly, we have Switchup.com again with a positive review of Udacity. They claimed that this platform is a great choice for anyone who seeks for a good tech career. Udacity provides teaching tools and materials with the latest technology possible. Also, Udacity's Nanodegree programs teach a vast number of subjects in a practical way, which helps students leverage their skills in the industry.
According to them, Udacity's teaching method is unique and career-oriented, as it includes real-world projects designed by industry experts to deliver appropriate skills that will be useful for students as they start their tech career. Additionally, Udacity's facilitators and career management support team's hands-on training and technical guidance will guide their students in meeting their career goals.
They also added that tech companies hire fresh Udacity graduates, as they are trained just like what they will do in the real world. Therefore, Switchup.com was heavily impressed at Udacity and what key features it offers to all of its students. They awarded the platform as the Best Bootcamp Winner in 2020.
It is clearly evident that both Treehouse and Udacity have their own specialties and handful of positive feedback from reputable websites and students alike. So, let us now look into their key features, pros, and cons and compare them side by side.
Treehouse vs Udacity: Key Features, Advantages, and Disadvantages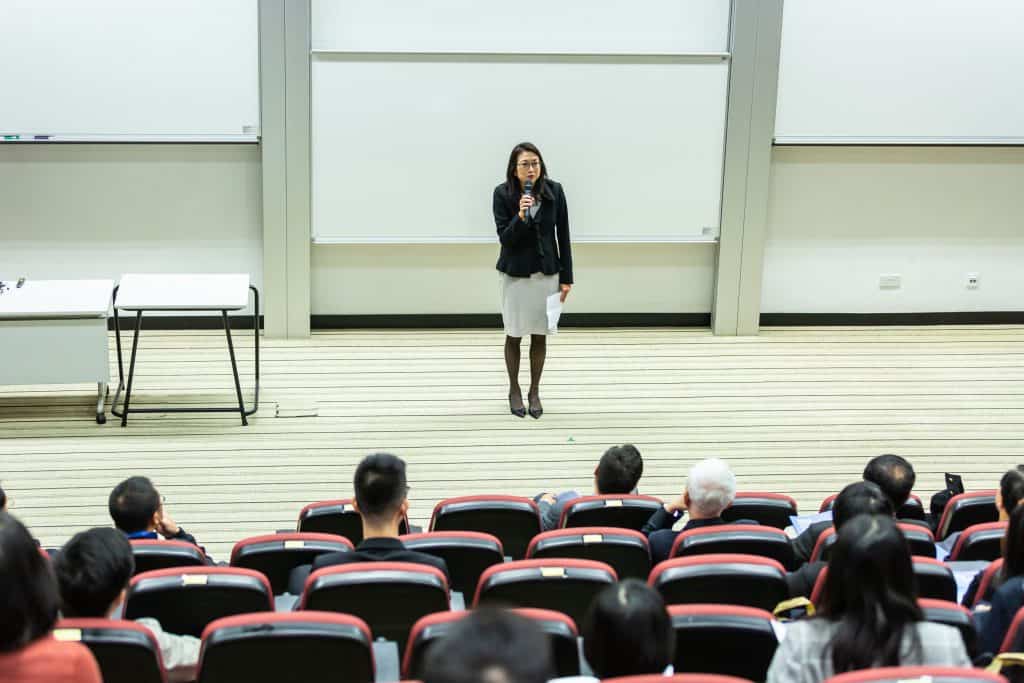 When we evaluate these two websites, we've come across many pros and cons about both of them, which can provide you a clearer understanding of the one you're searching about.
Treehouse is also one of the strongest web pages to practice coding and general web programming. The software degrees provided by Treehouse ensure that you develop skills that will help you to build your applications and modify websites.
With more than 287,000 pupils, Treehouse focuses primarily on tech and programming related courses, such as web development, software design, and more. Treehouse doesn't only teach these topics as a whole, but if you prefer to study particular subjects and acquire each of their in-depth expertise, then this is certainly the spot for you.
Treehouse often refresh their website daily and post new videos updated every week to ensure advancement. By learning web design and programming through Treehouse, you will be able to start a website of your own. It also offers a week-long free trial, which provides you the chance to try it for a bit without signing any contracts. During this trial, you can apply for an additional month and see if you still like the platform.
Treehouse contains a variety of features, including the following:
Most recent, popular, and novice-friendly online courses that will help beginners understand the fundamentals of coding and computer science
Quizzes about web development and other online learning assessments
Treehouse offers an extensive collection of videos about everything tech-related.
Publisher for one or multiple users that Treehouse offers exclusively
Save points for achievements or online learning progress
Forums with free use for posting and all rights reserved for forum post authors.
When looking at Treehouse vs Udacity, the former seems to be a beginner-friendly courses platform. However, there are advantages and disadvantages that we can observe. These are the following:
Advantages
Treehouse provides new content that contains more than a thousand videos, all rights reserved for each.
Provides realistic experience with Code Review Engine
Functionality that helps you to set objectives and chart accomplishments
Enabled for Linux, IOS, and several more.
You are not required to sign a document until you're completely confident about joining.
Disadvantages
No offered discount coupons for long-term members
Treehouse only offers technical courses, namely web design and development.
Meanwhile, Udacity's nanodegrees are essentially short classes that provide certificates to strengthen your CV for employment that needs web and tech skills. These long-term programs are focused on technical and specialist work, with a strong emphasis on the technical skills needed by various businesses.
Udacity provides premium classes and has well-trained teachers from certified associations and colleges. Although pricing and product features vary based on the package, they often give a 50% reimbursement if you graduate on or before one year. In comparison, their Plus option also provides a full money return bonus if you are not offered a job in 6 months upon completion.
The key features of Udacity are the following:
Publisher for your contributions to the platform
Save points for achievements or online courses progress
General web development courses
Video tutorials in the offered courses
Basic to advanced HTML and CSS courses
Complete courses in mastering JavaScript
Nanocourses for learning Python, Php, R, and SQL
Just like TeamTreehouse, Udacity has some advantages and disadvantages. Let us look at them:
Advantages
Udacity lets you locate work and provides placements in really nice businesses like Apple, Intuit, and more.
The platform showcases the exclusive Udacity Connect function, which enables in-person lessons to help you keep ahead and speed up learning.
Udacity guarantees a 100% money return if you are not offered a job.
Udacity has one of the most accommodating staff that can assist you 24/7.
Disadvantages
You have to apply to join because of the dense competition,
Udacity is intended for extreme, reflective students who seek tough challenges.
Udacity's courses are structured in a fixed timeline, so it is impossible to multitask other skills or side jobs while studying.
How Much Does a TeamTreehouse Subscription Cost?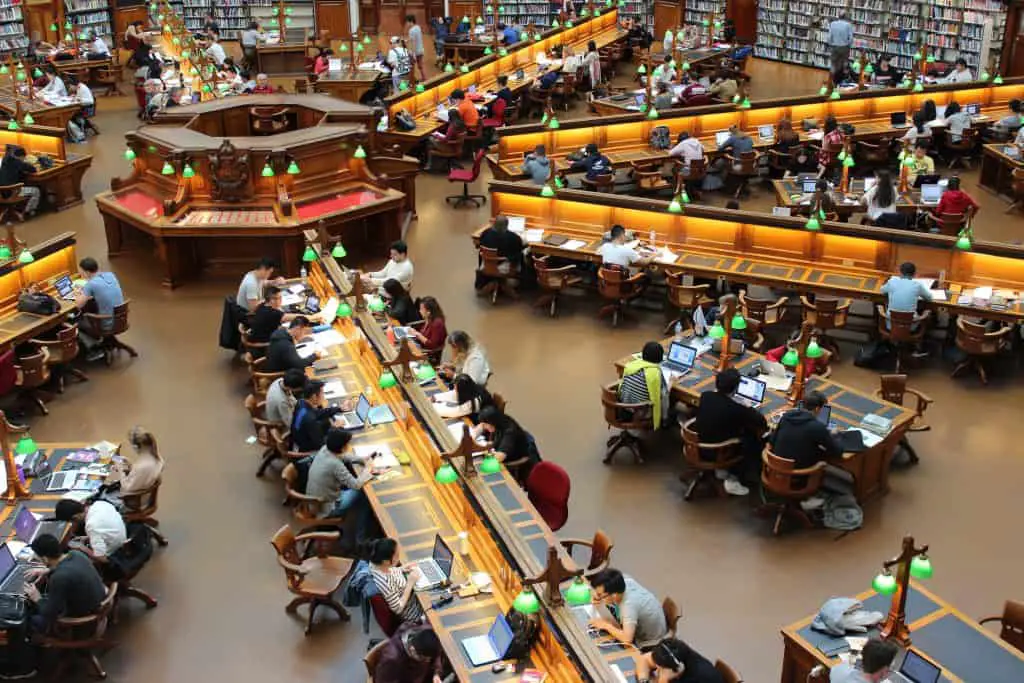 In Treehouse, courses start at $29.99 per month, including exclusive access to the Treehouse Catalog Library, quizzes, challenges, and learning tracker. Meanwhile, you can avail of Treehouse techdegree at $199.00 per month, and this includes curated projects and curriculum, project reviews, dedicated community, and all other features from Courses.
Is Treehouse Free?
All plans include a 7-day free trial that grants you an access to the Treehouse community and exclusive courses. You can also cancel it anytime if you ever change your mind.
Is it worth giving TeamTreehouse a try?
Comparing the advantages and disadvantages of TeamTreehouse and Udacity, we can conclude that Treehouse provides additional features in the learning process.
With a deal that enables hands-on testing, weekly new material, and 7-day free trial duration, we can agree that Treehouse is a low-risk, rewarding online learning platform you can join in. Additionally, Treehouse also has an option to join for 30 days after the 7-day trial with no pressure for the users.
You might want to give Treehouse a shot if you are new to the world of anything tech-related. Tech industry experts, seasoned web developers, and tech websites highly recommend the platform, especially if you are relatively new to all tech-related.
However, whether it is Udacity, Treehouse, or any other platform, you have the freedom which website to choose. So, it is ideal that you know what you are looking for, and that will help you select what platform suits you the most.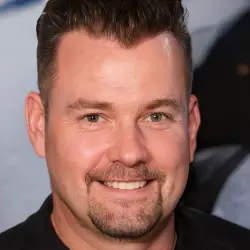 Latest posts by Mike Samuels
(see all)