DataCamp and Coursera are both leading websites for learning, especially if you're looking for a data science specialization. They both offer courses, career tracks, and more. If you're looking to get ahead in your career- or start a new one- you may be wondering which learning platform might be right for you.
In this article we'll tackle the DataCamp vs Coursera match up and help you determine which online learning platform might work the best for your situation- whether you're a beginner or expert. If you're looking for a brief rundown of DataCamp vs Coursera, check out the pros and cons lists at the end of each section.
DataCamp: Introduction
DataCamp says- about itself: "Learn the data skills you need online at your own pace—from non-coding essentials to data science and machine learning."
At its most basic, it sets out to do what many online learning platforms do- teach people new or stronger skills via online courses. DataCamp, as you might expect from the name, has a strong and clear focus on data science. It breaks down learning into courses, but unlike some learning platforms it also groups them together.
DataCamp offers skill tracks, which are basically a number of courses aimed at developing a specific, wider skill. It also offers the even more in-depth career tracks, which are focused on preparing you for a job in the data science field from start to finish. These are focused mainly on the beginner, and offer a great place to start learning data science.
DataCamp: Offerings
As previously mentioned, the courses from DataCamp are very specifically focused around the data science careers. If you're looking to get ahead in the data science field, this platform is extremely specialized unlike others such as Udemy or EdX and may bring you some extra features compared to those. It's more similar to Udacity in this way.
One unique approach DataCamp takes is their Signal Data Science Assessment program. This interactive, machine learning system gives you a full assessment that learns as it goes. Taking this assessment can help you figure out which courses are right for you.
I took the assessment for Data Analysis in SQL and it (rightfully) told me I was a novice. It then provided me with recommendations for where to start, as well as an offer to retake the quiz. This powerful tool can help you find out which course you should start with, and where to progress from there.
The overall coursework DataCamp offers can be broken down very simply into: Python, R, and SQL. Almost everything on the site is focused on these three topics of learning.
In addition, DataCamp offers practice tools and practical, online coding exercises. Importantly, this means you don't need any outside software or an app to learn these skills. The practice sessions are set up a bit like DuoLingo, with incentives to encourage you to continue working and keep at it.
DataCamp offers certificates for completing individual courses. While this may look nice on a resume, it does not include any professional certificates, which may be a downside if you're looking for one.
DataCamp: Pricing
We'll say it outright- the free plan for DataCamp is almost non-existent. If you're looking to get all of your courses for free, you will need to look elsewhere.
The skill assessment tool is free, as well as the first chapter of all courses. That means to actually complete anything you will have to pay for one of their subscription plan options.
The basic premium plan starts at $25 per month and they go up from there. The basic plan seems to cover the majority of the courses, which is good. Some of the specialized courses require a higher tier. Keep in mind when looking at these that they are billed yearly by default, so you'll pay more per month if you want to have a shorter commitment.
If you are part of a company looking to train employees, they do also offer several business solutions. These can save you money and get you extra features if you're looking to train a team.
DataCamp: Who Is It For?
When looking at DataCamp vs Coursera, there are several reasons why you might choose DataCamp. The biggest reason DataCamp might be a better choice is if you only care about the field of data science.  If you are looking to specifically get ahead in those careers, DataCamp is extremely focused on them.
The assessment tool can place you in a good starting course and give you a strong, guided experience. Specificity is a good thing, and if you're looking for Pything, R, or SQL data science courses that will put you on a fast track towards good careers, this may be a good way to go.
In the DataCamp vs Coursera matchup, DataCamp wins major points for being the most specialized and fast paced of the online platforms. It loses points for having all of its video lectures locked behind a paywall and being a good bit more expensive than some other options.
DataCamp: Pros and Cons
| | |
| --- | --- |
| PROS | CONS |
| Allows monthly billing | No community features |
| Includes Signal skill analytics system | No other content than data science |
| Focused on learning data science field | Not affiliated with any universities |
| Strong courses on Python, R, and SQL | No free content on the platform |
| Simple, great looking website | Guided career/skill tracks |
| Runs code in browser | |
Coursera Introduction
Coursera's description of itself reads: "Coursera partners with more than 200 leading universities and companies to bring flexible, affordable, job-relevant online learning to individuals and organizations worldwide. We offer a range of learning opportunities—from hands-on projects and courses to job-ready certificates and degree programs."
Similar to DataCamp, Coursera offers a fairly typical setup of self paced online courses. If you want to learn a wider variety of skills or more about various topics, Coursera also offers a broader spectrum of course offerings, though it still has a clear focus on the computer science field. Coursera also offers a wider array of tracks than DataCamp or Udacity.
In addition to the obvious basic course, it also offers Guided Projects (short and guided by an expert), Specializations (a long form plan that offers a certificate of completion), Professional Certificates (earns you a certificate from another company), Mastertrack Certificates (a part of a Master's program), and Degrees (which are full Bachelors or Masters programs).
Coursera: Offerings
The Coursera offerings are extremely diverse. In comparison, the course content here is much closer to other platforms like Udemy. Unlike other platforms, though, Coursera has a deeply ingrained collaboration with universities and businesses. There is an extensive list of big name companies and schools that not only utilize Coursera, but in fact author the online courses.
While many platforms require you to check reviews for the quality of a course, or trust the platform has good programs, Coursera's university affiliated courses are guaranteed to be great, as they are created by experienced professional educators. The overall scope of Coursera is too big to list, but their online courses include data science, business, computer science, information technology, and much more. The variety of courses is truly staggering.
Unlike many other platforms, Coursera offers guided courses with actual experts that work with you. These are truly interactive, offering not just community, but also teacher-guided courses. There are several ways to take many of the courses as well, depending on how you want to learn. This includes an audit mode, which allows you to take free courses without any guidance or certification, which can be great if you're looking for something self paced and on demand. Taking the courses the normal route, though, offers peer feedback, community discussion forums, and guided learning.
Coursera: Pricing
Unlike DataCamp, Coursera has a much more flexible pricing model. Coursera offers each course a la carte, meaning you can get the most value by picking and choosing the premium courses you want. In addition, they offer a huge amount of quality content for free. In comparison to DataCamp, this flexibility is much better for learning a wide variety of topics, or if you just want to try out some free courses without having to invest.
In addition to buying each course on demand, Coursera also offers "Coursera Plus," a subscription plan that gives unlimited access to the majority of its courses and projects. While Coursera Plus is fairly expensive at $399 per year, the ability to train for a wide number of careers and job opportunities makes it a valuable plan.
As previously mentioned, many Coursera courses also offer an audit mode. So if you want to learn more about a topic- like data engineering or machine learning- you can do so for free. The amount of free content on Coursera is likely a result of its work with universities and general ties to the educational fields.
Coursera: Who Is It For?
It's hard not to view Coursera as the strongest of the two platforms when comparing Coursera vs DataCamp. Even though it's not specialized around Data Science courses, it's a place with a huge community and way more courses available. In a way, this online platform is much more like Udemy or EdX.
Even though it offers all of these different courses, though, it still has many features focused on data science, R, and Python just like DataCamp. If you really want to learn data science or become a data scientist, it also offers courses that give professional certificates that will help you get a job as a data analyst quickly.
You may question how online platforms like this one, which have such course variety, can have the same quality as a more specialized place like DataCamp. The answer is all about the universities, though. If you want to learn Python from Coursera, the course it taught by universities. That means you're not getting content from a person, but instead are getting course work from a whole education platform.
If you want to learn data science, DataCamp and Coursera can offer you options, but Coursera offers much more on top of it.
Coursera: Pros and Cons
| | |
| --- | --- |
| Pros | Cons |
| Many free education opportunities | Somewhat expensive cost for Coursera Plus |
| Strong data science courses (not just Python, R, SQL) | More complicated platform |
| Many varied fields of study on the platform | Some course work is timed |
| Affordable pricing for individual courses | Not as focused on one field (data science) |
| A la carte course selection | |
| Course auditing for free | |
| University affiliated | |
| Strong community | |
| Professional teachers and professors | |
| Career and skill track options | |
| Bachelors and Masters study course work | |
DataCamp VS Coursera: Conclusions
If you're looking to break into the data science field or simply learn data science online, you should consider both of these platforms. Both DataCamp and Coursera offer many perks for the aspiring data scientist. Which one you pick will most likely depend on what your personal situation is.
Below we'll break down some common situations you might be in, and which you should pick between DataCamp vs Coursera. Hopefully these can give you a good starting point on deciding which platform will bring you better value!
Situation 1: You are an established data scientist looking to pick up a new skill like machine learning.
If you're specifically looking to pick up a new skill and don't need a certification, DataCamp might be the answer for you. It offers quick, self paced coursework that you can use to learn data science skills quickly. For confident industry professionals DataCamp probably provides a smoother, easier experience.
Situation 2: You are new to data science but want to get a job in the industry.
If you're looking for a job in a new industry, Coursera may be the better pick for you. It offers much the same coursework as DataCamp, with a lot of valuable extras. You can earn industry certifications from Coursera, which is a huge boon. It also has a large community and many opportunities for help for a beginner that DataCamp does not offer.
Situation 3: You need a specific certification or a degree.
In both of these situations, the only option is Coursera. This is a major drawback to DataCamp in the DataCamp vs Coursera discussion. If you need any kind of professional certificate or even a college degree, Coursera will be your only option.
Situation 4: You just want to learn new skills for fun.
If you're interested in learning skills like data science, machine learning, data visualization or others for fun both of these platforms are worth considering. Coursera will probably provide the better experience for you, though. The pricing is almost the same for premium plans yearly, not to mention Coursera has much more flexibility and free content as well.
DataCamp and Coursera: Quick Comparison
| | | |
| --- | --- | --- |
| | DataCamp | Coursera |
| Cost | Subscription: $300+/year | Free Content, Per Course, or Yearly Subscription at $399/year |
| Subjects Covered | Data Science | Data Science and Many Others |
| Certifications Offered | Completion | Completion, Industry Certificates, and Degrees |
| Skill Assessment | Signal Skill Assessment | None |
| Community | None | Peer Review & Community Forum |
| Pacing | Self Guided | Self Guided or With a Class |
DataCamp vs Coursera 2021: Final Words
As you can see from the situations outlined above, in most cases we have to give the edge to Coursera. The story is just a bit one-sided in the comparison or DataCamp vs Coursera. Coursera is a more fully fledged platform, whether you're looking at data science, machine learning, or otherwise.
We find having professional teachers and university affiliation a big feature. The aspect of community and being able to earn actual certificates and degrees is also huge.
DataCamp, in comparison, simply lacks some of the features. We still think it's a great website, though, and if you're a professional looking to learn a new skill quickly, DataCamp might be the better choice for you!
Whether you choose Coursera, DataCamp, or somewhere else to learn we strongly encourage you to get out there and do some courses! There's a lot of value in gaining new skills on these learning platforms. DataCamp vs Coursera can be a heated debate, but whichever you pick is sure to bring you a lot of value as you continue your education.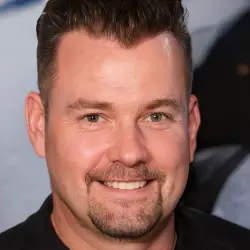 Latest posts by Mike Samuels
(see all)