Do you want to learn something new this year? Why not learn a new language. Gone are the days when people need to buy in-person courses, books, and CDs if we want to learn a new language. There are plenty of online language platforms where we can learn a language. Let me present two of the best online language learning platform: Duolingo and Babbel.
Introduction: Babbel vs. Duolingo
Babbel
Babbel is a German subscription-based and the world's first online language learning platform. Babbel was developed by Markus Witte and Thomas Holl in August 2007 and was marketed online in January 2008 via the beta edition.
What makes Babbel stand out from others is that since this is a subscription-based language learning site, it has enough financial resources to further broaden and develop the materials. There are also no advertisements to encourage students to concentrate on learning languages.
Currently, if students feel that they are not satisfied, Babbel offers a 20-day moneyback guarantee. Also, Babbel offers four subscription plans, such as $12.95 monthly, $26.85 for three months, $44.70 for six months (save 40%). Babbel initially costs $155.40 annually, but now it's $83.40 (save 46%), which is $6.95 a month compared to other recognized subscription-based Rosetta Stone, which is $169 or $14.09 a month for a one-year subscription. Babbel also has Babbel for business. This is already being offered since 2017 to companies as part of a company employee's development program, benefits, or part of the training. Currently, Babbel offers 25% off.
Also, what's good about Babbel is that if you use a desktop or laptop, it does not need to be downloaded because we can access it through the website. It fits well with all of today's computers as long as your device has at least one GB ram, windows 7 and above, and Mac OS X 10.12 and above. Devices will require an updated version of Adobe Flash and internet browsers such as Google Chrome version 58 and above. For Android, Ipad, iPhone, and iPod touch, the Babbel app is also available, which means you can learn a language anywhere and anytime.
Pros:
Learners can learn a language for at least three months, probably because of The Babbels Method approach.
Reasonable prices
Can be downloaded for Android, Ipad, iPhone, and iPod touch, and can be synchronized across multiple devices.
It currently has 14 available languages offered, such as Spanish, French, Indonesian, etc.
Cons:
The total number of lessons and contents depends on the language of the course.
It only offers a little portion of the lessons free of charge. It's a huge NO-NO for me, so it's not enough for me to determine if buying a subscription to continue the language learning lessons is worth it.
Duolingo
Duolingo is an American language learning platform and was founded by Luis von Ahn and Severin Hacker. It was first introduced on November 30, 2011, in the beta version and released in public on June 19, 2012.
Duolingo offers the majority of its language learning component free of charge. Another positive thing about Duolingo is that it uses a video game-like set up for learning a language. It uses Lingots (video game currency), hearts as your life, gains gems to all lessons finished that can be used to refill hearts, events, and such. Also, Duolingo has a mascot named Duo, a green owl, who will guide us in all lessons.
Duolingo offers a variety of products. While it provides free access to its lessons, it also has what it calls Duolingo plus with a free trial of seven days ( 14 days free when I subscribed on mobile). This is a premium service that allows people to access full language learning lessons, including offline access, no advertisement, limitless error, and track your progress as well. A subscription costs only $6.99 per month. If you're as budget-conscious as I am, you can refer a friend to use Duolingo and get Duolingo plus one week for free. It also offers the Duolingo English Test, which only costs $49, which is cheaper compared to the Test of English as Foreign Language( TOEFL) and International English Language Testing(IELTS). It only takes up to an hour to complete the exam. It will take up to two days to get accredited test results, which can also be shared with its affiliated institutions. Duolingo also has Duolingo ABC for kids, which is free and available only as of now in the Ios Apple store. Finally, Duolingo for schools that help students and educators in learning a new language, which is also free.
It also works fine with all types of computers and laptops through the web. Your device must have at least one GB RAM and operating system of Windows 7 and Mac OS X 10.12 and above. It also works on any internet browser. Duolingo apps are available at the Goggle Playstore and Apple Playstore, except the Duolingo ABC, which is available only in the Ios Apple Store.
Pros:
Free of charge. This is the number one advantage for me as a budget-conscious person because you can access all the lessons in learning a new language.
Cheaper
Gives a variety of language learning products such as the Duolingo ABC for kids and Duolingo for school, and the Duolingo English Test for certification.
It is currently offering 36 languages for English speakers and is still developing to add more languages.
Cons:
It can only help you learn a language up to the early intermediary level.
Based on my experience, it has no explanation as to why my answers are correct or incorrect. If you really wanted to know why you may check the comment section and read discussions about the lessons.
Face to Face: Babbel vs Duolingo
Duolingo and Babbel are two of the most incredible language learning platform. Both of these programs have strengths and weaknesses. We already grasp the pros and cons of each one of them. Now let me list down categories that will help us decide to finalize what platform is the best between Babbel vs. Duolingo. Let's make a comparison which one is the best in terms of:
Pricing
Functionality/Interface
Teaching approach
Reviews
Babbel vs. Duolingo: Pricing
This is my favorite part if you're a frugal person like me. Anyway, Babbel is a subscription-based platform. Though it's not free like the others, Babbel is a lot cheaper, like Duolingo, compare to other subscription-based competitors. As we all know, Babbel offers four subscription plans, which help us to learn languages decently and choose a package that is still on budget. Duolingo, on the other hand, is free of charge and it also offers paid subscriptions monthly. The downside of being free is that there's an advertisement that learners might have a hard time concentrating learn languages. But personally, I don't mind the ads. But for some who are annoyed with ads, you may avail the Duolingo plus that costs $6.99 per month and no advertisement and can fully access lessons even offline like Babbel. Also, when it comes to just monthly subscription, Babbel is $12.95 compared to Duolingo plus is only $6.99 per month.
Winner
So for this round, I will give my vote to Duolingo because who doesn't love free and still get dense language lessons and cheaper subscription?
Babbel vs. Duolingo: Functionality/Interface
No doubt, Babbel and Duolingo have the same goals, which is to help people learn languages, whenever, wherever, and whatever you are. But of course, since the two are competitors, they have their own strategy on how to make their platform offers convenience to the students and how it looks.
For Babbel, the interface is user friendly and shows simplicity in its features. For me, Babbel is so minimalist. Lots of white spaces that help students focus more on the lessons. In comparison, the other one has colorful graphics, and you can even see Duo, the mascot, that increases engagement. Both Babbel and Duolingo are game-based platforms, whether through the web or mobile apps. So if you are one of the people who learn through a simple interface, Babbel is the best. But if you are one of those who can learn things through flashy graphics, pictures, and lots of engagements, Duolingo is for you.
Good thing Babbel, like Duolingo, is available on mobile apps. It helps you learn languages on the go. Duolingo mobile app also has a dark-themed mode, which is a plus for people who don't want high brightness and want to learn even in different light situations. If you are like me, who preferred to study before sleeping or in turned off lights, the dark mode is a plus for me.
Babbel uses real-life phrases and words that can be used in conversation with native speakers, compared to the others only uses text-to-speech software. It might cause us to be misunderstood due to mishearing correct pronunciation, intonation, and tone.
Babbel also has personalized review that allows learners to know where they can improve. Learners can also reach language experts of Babbel through its live platform.
Both provide a variety of ways to learn the language, such as podcasts, interactive stories, articles, and etc. Also, true to their claims, Babbel and Duolingo have lessons that only takes 10-15 minutes to complete.
Winner
Babbel and Duolingo offer great stuff to learners. Though for these criteria, my vote is for Babbel because I love the simplicity of Babbel and the white spaces on it to make me focus more on lessons. I hope someday Babbel offers dark mode too. Also, I love the fact that you can reach language experts if there's something you cannot understand. I also love the voice recordings of Babbel.
Babbel vs. Duolingo: Teaching approach
In learning languages, both of these learning platforms are focus on teaching basic vocabulary, translations, phrases, make their lessons bite-sized, and features are almost like a video game that makes students enjoy and to be engaged. Babbel and Duolingo believe in the concept of repetition. Also, both of them offer several ways to learn a new language, such as podcasts, interactive stories, and in-persons events.
Babbel focuses more on real-life dialogue, which is part of The Babbel Method language learning approach. Babbel is direct to the point that it's easier to learn languages that you can actually use to be conversational and confident enough to speak the languages. On the other hand, Duolingo uses an implicit learning method in which people are taught how to learn a language through setting trends, rather than just learning it by grammar rules. It concentrates more on vocabulary, phrases, and translations.
Babbel uses voice and speech recordings from native speakers to learn how to pronounce the word correctly, compared to the other, that teaches pronunciation by listening to its text-to-speech software.
Babbel has proven cognitive strategies that can help people retain new languages and also learning-tailored based on needs. Babbel test is not easy, like other platforms. It teaches languages through the fill in the blanks, spelling, translating, and repetition.
In each lesson, Duolingo also uses the test results to assess the success and to create new materials in learning a new language. It also tailored courses based on the learning preferences of the learner. However, this is much-complicated compare to Babbel because it does not explain grammatical rules, vocabularies, and such before answering the test. There are hints in the test as well, but sometimes it will make you confused. Good thing, there's a comment section where you can see the community that discusses the test so that you will know why you're incorrect.
Winner
So for this round, my vote is for Babbel. Even though Babbel and Duolingo are both excellent in their own teaching method, Babbel got plus points because of its relevant lessons. I prefer real-life phrases, vocabulary, and translation that can be used in conversation. For me, it will give us the confidence to use and speak the languages.
Babbel vs. Duolingo: Reviews
Reviews are also significant in choosing which is the best out of two in whole, in terms of their pricing, features, and teaching approach. We will see here what to expect, what did users experienced, and their opinions.
Babbel reviews are quite impressive compared to others. One of the third-party consumer review websites, Trustpilot.com, review Babbel excellent, with a 4.6 stars rate based on 15,060 consumer reviews. I scanned Babbel review, and the majority saying Babbel is a simple, engaging, and friendly-user. Duolingo, on the other hand, rated poorly by the same website with 2.5 stars based on 310 users.
I checked PC Magazine (PCMag), a third-party review website as well. PCMag rated Duolingo outstanding with five stars and stated that it's the best free app if you wanted to learn the language. PCMag rated Babbel excellent with four stars, expressed that it provided vocabularies and phrases that we can actually use, yet exercises can get blunt.
I'm still not contented with these reviews. Since both of them are available through a mobile app, I also checked Google Playstore and App Store. Through Ios, Duolingo got 4.7 stars by almost 945,000 users. It also ranked as number 11 in the Education category and got the editor's choice rating. On the flip-side, Babbel rated 4.6 stars by almost 170,000 users and ranked as number 36 in the Education category. Through android, Duolingo rated the same 4.7 stars with nine million reviews and also tagged as editor's choice. It also ranked as the top four grossing apps in the Education category, whereas Babbel got 4.4 stars from 545,000 users.
Winner
For this round, I will give my vote to Duolingo, because evidently, it got more positive ratings from a third party reviewer and to actual users of the platforms.
Standout features: Babbel vs. Duolingo
Babbel
There are monthly, three-months, semiannual, and yearly.
Simple design with lots of white spaces for learners to focus more on the lessons.
For B2B customers who offer professional development to their employees, adding it to their company's benefits, incentives, and etc.
Duolingo
Free of charge with only one subscription monthly
You will have full access to the web and app for free. Duolingo Plus is the paid version. It is Ads-free, limitless hearts, offline access, and we can track our progress in learning the language
Full access to the lessons for free without ads. Available for Ios users only.
Duolingo for schools for teachers and students
Teachers can add the contents to their resources in teaching the language. Can easily track student's progress.
This exam is to certified the test taker's ability in writing and speaking English fluently and effectively.
You can use its app in every lighting situation.
Duo, the green owl mascot
Duo help learners with their journey in learning the language. May also boost engagement, most especially for kids.
Final Verdict: Which is better Duolingo or Babbel?
So here is my final thought about these two language learning platforms. What I can say is that for sure, both of these are the best in the current market. The two can provide basic vocabulary and phrases to your preferred language in a decent amount. But of course, we are different from each other. We are different in demographics, our learning styles, preference, and etc. So here are my pieces of advice on what to use under different circumstances.
Use Babbel if:
You seriously want to learn the language due to its relevant content.
You want to be confident with the language because it focuses more on how you converse speaking and writing the language.
The simplicity of the interface and it's features help you concentrate on learning.
The fact that it provides you feedback to your performance and can be tutored by language experts is really great.
So if you want to start with Babbel, you may click here and use this 25% off discount.
Use Duolingo if:
You're a visual learner type of person.
You are a younger student or with kids, because as we all know, it has colorful graphics, with Duo the mascot everywhere.
Learning many languages free of charge thrills you.
You're looking for a cheaper subscription monthly than Babbel, which will give you the same benefits.
Looking for enjoyment while learning the language.
If you want to start to write and speak a foreign language for free, click here.
Is there anything better than Duolingo?
When it comes to the language learning platform that offers free, Duolingo still ranked as number one this year, followed by Memrise.
Can you become fluent with Babbel?
To be honest, I didn't expect to be fluent using Babbel or using Duolingo. For me, these two are guides only. As far as I know, being fluent in a specific language requires advanced learning and a lot of years of studying and experiencing it.
What is the best language learning app?
According to Computer Network (CNET) listing on September 8, 2020, there are different best language learning platforms from different categories.
If you want to learn multiple languages, Duolingo is listed as the best in this category. Babbel is listed as the best online school-type because of its interface. For visual learners, you can try Drops with its vibrant interface or the Language Learning with Netflix, which helps you to learn language by watching subtitled movies. If you can learn efficiently by sounds, you can test Lirica to learn Spanish by songs, Pimsleur through listening to podcasts, and Rosetta Stone. Finally, if you can learn quickly by setting objectives, Busuu is the best.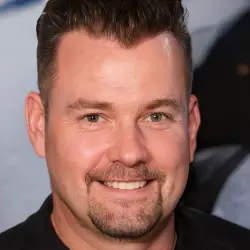 Latest posts by Mike Samuels
(see all)