Are you currently looking for an online learning platform that offers the best of the best courses to learn new skills? You may check out Udemy and Skillshare as I am personally using both of them. Both offer a variety of subjects that teach new skills and how to use tools to leverage skills.
But which is better? Stay tuned as we deeply compare these two online platforms and learn what's the best choice for you.
Overview: Udemy vs. Skillshare
Udemy
Udemy was launched in May 2010 by its founder Eren Bali, together with Gagan Biyani and Oktay Caglar. Base on its official website, Udemy has 35 million students and 57,000 instructors, with 130,000 available courses and available in more than 65 languages.
I considered Udemy as an online learning platform with the largest marketplace for online courses since I already mentioned, it offers 130,000 courses. Udemy is also pay-per-course. In this matter, Udemy let its instructors decide how much the lesson will be. Once you buy, you will have lifetime access to it.
Another good thing about the courses in Udemy is that the lesson usually takes up to two to five hours to discuss in-depth the contents. From that, divide into just mini bite-sized videos. Usually, one video lasts 5-30 minutes to discuss a specific topic in the course. Also, at the end of the lessons, Udemy will issue you a certificate.
As of this writing, Udemy has a special offer for new students. New students can avail for as low as $14.99 per course.
Udemy courses are accessible through various gadgets like desktop, laptop, and mobile devices. Their minimum technical requirement is the latest version of browsers and a decent internet speed of at least 500MB or 800 KB. Adobe flash drive is not required, though. For desktop or laptop, the operating system should be at least Windows 8 or MAC OS X 10.12 and with 4GB RAM or higher.
For mobile devices, the android version should be at least 6.0 (Marshmallow version), and iOS should be no less than iOS 12.0.
Pros:
Many courses to choose from
Lifetime access to the lessons you buy
Provided certificate of completion
Self-study way of learning
Cons:
The quality of the course depends on the instructor because anyone can sign up as an instructor.
Pure lecture (slideshow presentation, screenshots, limited interaction).
Skillshare
Skillshare is also an American online learning platform that was established by Michael Karnjanaprakorn and Malcolm Ong in November 2010 and became available in public in April 2011. As of this year, there are 27,000 courses and 2,000 free classes offered and organized into four categories: Creative (Creative writing, Fine Arts, Music, etc.), Build (such as Marketing and Freelancing), and Thrive (Lifestyle and Productivity).
Skillshare is a subscription-based wherein you will have to pay for a subscription to access all the courses available. What I like about skillshare is the quality of the contents, mostly the video. Also, skillshare is not pure lecture as it provides assessment like activities and projects to check your understanding of the topic.
Currently, Skillshare has a special offer for a free two-month trial, which is initially free seven-day unlimited access to all courses. I must say it is already enough to navigate and check what this online platform can offer. If you have a friend who is using Skillshare, you may ask for their link and get a free 14-day trial instead.
Skillshare can also be access to a different device, additionally through mobile devices. The Skillshare app is compatible with iPhone, iPad, iPod touch, and androids. According to their website, the minimum required OS versions are iOS 11 and android 5.0.
Pros:
Subscription-based that will provide access to any courses you want.
User-friendly
Engagement through community discussions and interaction, through workshops, activities, and assignments
High-quality courses and contents
Cons:
No certification
Not lifetime, because your access to your courses will stop once you stop your subscription.
Face-off: Udemy vs. Skillshare
We now know a glimpse of Skillshare and Udemy, and let see which is better for you. Let us compare these two platforms into four categories:
Pricing
Teaching Method
Courses offered
Reviews
Pricing: Udemy vs. Skillshare
I mentioned above that the Udemy platform is pay-per-course and will allow the learners to access the lessons for a lifetime. But the prices per course depends on the instructors. As of this writing, I scanned the catalog and mostly cost $14.99. Udemy often goes on sale, so you must watch out for special offers like discounts if you want to buy a course at a reasonable price.
Since everyone can be an instructor in Udemy, you better careful in choosing the course. For me, I want cheap, and at the same time, the quality of the lessons are still there. So I highly suggest you check first the outline content of the course. Also, check the ratings and reviews of the students to the instructor. I highly recommend checking the ratings and reviews first before purchasing. You may also get a 30-day refund, in case you do not want the course you bought.
On the other hand, Skillshare is a subscription-based platform. Skillshare offers a free trial that may require to put your payment information first like credit/debit cards and Paypal. Then it will ask you for a subscription plan. You can choose a monthly subscription, which costs $15, or a yearly that costs $99.
One of the things I like in Skillshare is that if you avail of the yearly subscription, you will get some perks that offer a discounted price for creative resources and services. Examples are a 20% discount on Squarespace and Adobe Premiere Pro.
Skillshare platform also offers a premium for teams and businesses, which is called Skillshare For Teams. For a group with 5 to 49 members, they can avail of the starter plan for $99 yearly. For more than that, Skillshare has what it called Enterprise.
So for pricing, I will give my point to Skillshare vs. Udemy. For me, as a budget-conscious, and want to learn many things, subscription-based courses is a good deal. You may cancel or pause the subscription anytime. At the same time, you can study many skills that you may use in your career. You can browse the catalog and check first. If the course is not satisfying, move on, and look for another lesson. All of it for just $8.25 per month if you choose a yearly subscription.
Compared to Udemy which I can only buy one course using my monthly subscription with Skillshare. What if I purchase lessons and do not like it, my money just got wasted. That is why it is essential to make sure you buy a quality course by checking on it first and thinking if it is worth the price if you will buy it in Udemy.
Teaching Method: Udemy vs. Skillshare
Skillshare and Udemy offer us a wide variety of courses to choose from but have a different approach when it comes to teaching students. I will share with you my point of view about its teaching method and see which is better.
Let's start with Udemy. As we already know, Udemy is a pay-per-course and the largest platform to search and buy an online course to learn new skills. Based on my experience, some of the lessons usually take up to two to five hours, and instructors discussed the modules in-depth but in a bit-sized. It helps me to avoid overwhelmed for too much information.
Some of the Udemy videos are too dull because it is a pure lecture. It also includes quizzes and assignments to help students to assess what they learned throughout the course.
On the other hand, Skillshare is a subscription-based online learning platform. It also has a decent number of courses to choose from, but not as many as Udemy can offer. The video courses are high in quality. However, some of the video courses for me are too short and in bite-sized, which I think not enough to learn new skills. Some of the videos are like tutorials and lasts for at least 30 minutes only that you can even find on Youtube.
Compared to Udemy, Skillshare offers lessons that are project-based to help students to learn through the help of application of what they learned. The lectures are not as pure as it involves application. Each course has at least one project to complete. This approach is substantial for learning how to paint, programming, etc.
When it comes to the credibility of the courses, I am not that confident more with Udemy. Skillshare is also doing the same thing. Both of these platforms are allowing everyone to become an instructor, even without Ph.D. As long as you know what you are going to teach, and you have experience.
But compared to Skillshare, Udemy is pay-per-course. If the lesson you buy does not satisfy you because of the quality of it, then you will have a problem with it. Udemy encourages its instructors to publish more courses to earn more. Though Udemy offers a 30-day refund, there might be a chance that your account might be subject to suspension if you are too often to request a refund.
So my verdict for this round is still for Skillshare vs. Udemy. I love the high-quality content and also doing projects as it will teach you skills base on experience, not with just pure lecture. Though the pure discussion is not that bad, I prefer applying what I learned. But I want to reiterate that this is my learning preference. If you can study effortlessly through lectures, you are free to check the Udemy platform.
Courses offered: Udemy vs. Skillshare
When I browse the catalog of the courses, Udemy and Skillshare offer almost the same. Both of these online learning platforms offer an arts-related course, business-related, even personal development, and other miscellaneous courses.
Udemy courses reach 130,000 as of this writing, which is almost more than five times compared to Skillshare. Udemy focuses on learning coding, self-development, design, and similar business-based lessons. It is fair to say that Udemy provides a broader range of topics as well as various levels of difficulty.
Skillshare courses, on the other hand, also has a competitive list of subjects, which is currently 27,000. As I sorted the list of the modules, majorities are focusing mainly on creative and innovative based lessons. Though, Udemy offers courses like this as well but not emphasized like in Skillshare.
For this round, I will choose Udemy vs. Skillshare. Though both of these online platforms offer almost the same courses, Udemy offers more choices. Also, I based my vote on the focus of these platforms. I prefer learning to code for creating websites than learning photography. I choose to learn more about freelancing business than painting.
So I must say, it depends on you on what skills you want to learn. If you must invest on your artistic side, you may go with Skillshare, but if you want to learn more besides that, feel free to check out Udemy.
Reviews: Udemy vs. Skillshare
For checking overall reviews of online learning platforms, I am not satisfied with just reading articles or watching videos. It can be biased due to sponsorship or may contain a referral link. I am also checking some third-party companies. I also checked Google play store and Apple Store as both of these are available through the mobile apps.
Based on G2, a third-party peer-to-peer review site, Udemy scores 4.5 out of 5 stars based on 287 reviews. Most of the reviewers loved the vast choices of courses and also the interface of the website. They also love the certification and the feature wherein you can download offline to study at your own pace. Also, they're impressed with the instructors.
Most of the students complain about the quality control of the courses. Some of them complaining about lessons that are already outdated, and will advise them to go to newer subjects. Most of the students complain about the price of the course.
Skillshare scores 3.9 out of 5 starsbased on 28 reviews only. Most of the students praise Skillshare based on the variety of courses it offers, a friendly-user interface, expert and highly qualified instructors, and the price. Also, they're happy about the two-month free trial of Skillshare.
What the majority of the students don't like is the availability of resources through mobile apps. It cannot be download, and you need to open your account through the web to access the contents. Also, customer service and some have billing concerns.
According to SiteJabber, another platform to check ratings and reviews, Udemy got 4.06 stars out of 5 based on 85 reviews and got the 2019 consumer choice award. Students complement a wide range of subjects, and the ability to buy and sell a course. The students also like sales and discounts offer by Udemy so that it can still be affordable.
On the other hand, Skillshare scores 3.89 out of 5 stars from 517 reviewers. Students love the excellent and updated courses offered by Skillshare. Also, a wide range of instructional training videos. But the majority of the reviewers complain about the customer service and bill concerns about the subscription not canceling it immediately after the trial period.
Let's move forward to Udemy and Skillshare mobile apps. In Google Playstore, Udemy scores4.4 stars based on almost 250,000 users, while the Skillshare got 4.6 stars from nearly 42,000 users. Both of these apps tagged by Playstore as editor's choice,
In Apple Store, Udemy got 4.8 stars out of 5 based on almost 60,000 users, and Skillshare also got 4.8 stars from its 8,000 users.
Overall, I see more positive reviews for Udemy vs. Skillshare. So the winner is Udemy. Most of the positive reviews of Udemy is about its various choices of courses. Udemy also offers sales and discounts more often. Skillshare also got positive remarks, but compared to Udemy, problems are all about customer service and subscription payments.
Standout Features: Udemy vs. Skillshare
Udemy
Issues certification of completion
Though the certification of Udemy is not yet accredited to some institutions, having something after you finished the course as a reward for yourself is self-fulfilling.
If you need to learn a limited number of the Udemy course, this option is cheaper.
Lifetime access to the course
Once you buy a course, you will have unlimited access to it. Like you can replay the videos or download the resources.
Skillshare
Exclusive discounts for learning tools and services
This is available if you choose an annual subscription. This is great as it will give you an additional option to use learning tools while applying what you learned in the course.
It is a better deal for a person like me who wants to learn and access as many skills as possible. There's a $15 per month subscription and an annual subscription of $99.
Unlike the Udemy course which is a pure lecture, Skillshare classes choose this learning approach to help students apply what they learned in their course.
Last Verdict: Udemy vs. Skillshare
Undeniably, online course Udemy and Skillshare offer cheaper options and a vast library of courses to learn new skills. For me, both of these online learning courses worth my money. If I want to learn skills, I will preferably visit Udemy and Skillshare. If you ask me if Skillshare and Udemy are worth the money, I must say yes, it is.
Overall, it depends on your learning styles, budget, and what skills you want to learn. But you're still free to check other famous online platforms such as Coursera and Codecademy.
Compared to those other two known platforms, the winner is Udemy vs. Coursera and Codecademy due to the number of course offer. However, for specialization and accreditation, the winner is Coursera vs. Udemy and Codecademy. When it comes to learning Coding skills, Codecademy is better than Udemy as it offers free online Coding courses.
For my final verdict, you may choose Udemy:
If you are studying a limited number of skills only as this is a pay-per-course basis.
If you're looking for lifetime access to your course.
If you are looking for a wide range of courses.
If you want to have a certificate after you completed the course.
If you are comfortable learning skills through pure discussion.
You may choose Skillshare:
If you want to access multiple courses at just one price as it is subscription-based.
If you are using learning tools like Adobe, you will get an exclusive discount once you avail of the yearly subscription.
If you're looking for an engaging course as it offers high-quality contents
If you can learn through application.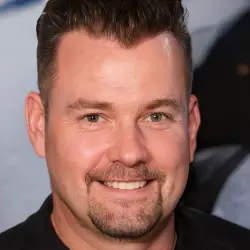 Latest posts by Mike Samuels
(see all)