Are you looking for the best way to learn skills and gain knowledge? Mindvalley and Masterclass are both popular platforms that offer online lessons. But which one is right for you? This article will compare Mindvalley vs Masterclass and help you decide which is the better option. You'll get an in-depth look at the courses available, pricing, and more.
Introduction
The choice between joining Mindvalley and taking a Masterclass can be daunting for many people looking to invest in their personal and professional development. Both platforms offer high-quality content created by top industry experts, but there are a number of important differences to consider before committing to either program. This guide provides an overview of both Mindvalley and Masterclass, allowing you to compare and contrast the benefits they each offer in the areas that matter most to your personal growth.
By understanding how these two educational platforms differ in terms of accessibility, course selection, pricing, community engagement opportunities, and more, you'll be equipped with the knowledge needed to select the one that best fits your needs. So whether you're exploring them for the first time or deciding which one is right for you, let's dive into everything there is to know about Mindvalley vs Masterclass:
Accessibility
Course Selection
Pricing
Community Engagement Opportunities
and more…
Overview of Mindvalley
Mindvalley is an online personal development and self-improvement platform designed to help people learn, grow and level-up every aspect of their lives. This global learning hub provides interactive introduction courses and longer, in-depth programs with the help of renowned personal growth visionaries worldwide. It operates through a range of channels including podcasts, live events, and modules under various categories like mental well-being, education & career, spiritual enlightenment, physical well-being, creativity & flow and relationships.
The Mindvalley platform boasts of over 17 million users who are able to access its online course library comprising over 200 courses in 10 different languages. It also publishes mindbodygreen which ensures your well-being is kept in check by providing knowledge on healthy eating habits, active lifestyle programs as well as information about holistic health care practices.
In addition to its own content offerings, the Mindvalley platform makes available a range of third party products from partnering companies such as Optimism All Together Now journaling app from Optimizely or Six Minutes To Success program from Bob Proctor.
The pricing structure from Mindvalley follows two models – subscription based or one time purchasing – which enables individuals to get get started quickly with their desired program without charge. It also offers members discounts on selected merchandises such as books, audio programs or even DVD sets related to self improvement topics available through the Mindvalley Store.
Overview of Masterclass
Masterclass is an online learning platform that offers educational classes from leading experts across a range of topics. It boasts world-renowned instructors from the fields of science, technology, business, music, and the arts. Its unique learning format allows users to watch videos or audio lectures taught by world-renowned experts and provides opportunities for students to interact with their instructors on dedicated forums. Masterclass boasts a wide range of success stories from students who used the platform to learn new skills or gain insight into a topic outside their normal area of expertise. The platform also provides exclusive textbooks and workshops designed specifically for its learners.
Considerations such as class length and instructional video quality are important when weighing up which platform is right for you; Masterclass offers on-demand video lessons ranging from five minutes to multiple hours in duration and all videos are delivered in high-definition HD quality. Additionally, the ability to pause or skip between lectures makes it easy to absorb every lesson without feeling overwhelmed by the amount of information being presented. Additionally, each class comes with an interactive course workbook which provides further context and exercises that supplement what you have learned in the videos. All classes also come with a two-week money back guarantee so learners can test out the courses before committing fully.
Comparison of Mindvalley and Masterclass
When it comes to online educational resources, Mindvalley and Masterclass are two popular choices. Deciding which one is better for you can be difficult, as both provide a variety of courses and learning methods. In order to assist you in choosing the best option for yourself, it is useful to understand the differences between Mindvalley and Masterclass.
Mindvalley is an online educational platform focused on personal transformation through self-transformation. It offers a variety of courses and programs across different topics such as spirituality, meditation, psychology, relationships, finance, health & wellness and more. With its subscription plan, users have access to all courses at once with no additional cost per course. Mindvalley also has 'Gurus' or teachers who provide guidance throughout the course or program. They focus heavily on collaboration among students and offer an interactive discussion board feature for extra engagement.
Masterclass is an online education platform that focuses on teaching specific creative topics from top-tier instructors ranging from sports coaching to music production and even cooking classes from well known chefs like Gordon Ramsay & Jamsheed Akrami. Its subscription plan gives immediate access to each course but charges additional fees depending on which class you choose and how many lessons are included in the course. Unlike MindValley's app & discussion board feature that helps students interact with each other, Masterclass does not have one of these features but encourages social media use as a form of student engagement & communication between instructors & learners.
Ultimately deciding which platform is better for your needs depends largely on what type of courses you require. For example if you are looking more towards information regarding personal transformation or self-development then MindValley would likely be the best option due to its expansive array topics with professional experts teaching various life skills such as psychology or financial management etc. On the other hand if you need more in depth instruction regarding a specific creativity based skill such as music production (as mentioned above) then using MasterClass would be beneficial due to its directness within certain creative topics whilst having elite level professionals teaching these concepts.
Pros and Cons of Mindvalley
Mindvalley is an online learning platform dedicated to providing the best in personal growth. It has an extensive selection of courses and learning opportunities for people looking for self-improvement. Mindvalley offers courses on everything from nutrition and cooking to mental health and emotion management. In addition, it also offers career development programming, spiritual guidance, and entrepreneurial advice.
Pros:
Mindvalley has a wide variety of different training programs, so you can find something that fits your needs and interests.
The platform is accessible from anywhere in the world at any time.
Many of its courses come with challenges and rewards to motivate you to complete them.
Mindvalley is more affordable than other similar platforms with annual pricing plans starting at $99/year.
It provides access to a community forum that allows users to openly discuss their progress and experiences within the program.
Cons:
Pros and Cons of Masterclass
If you are looking to learn new skills, Masterclass offers a wide variety of classes on topics ranging from cookery to filmmaking and beyond. However, when it comes to Mindvalley vs Masterclass, there are certain pros and cons to consider.
Pros of Masterclass include:
Tutorials that cover an extensive range of topics
Experts in their field teaching courses
Detailed courses that walk users through the entire learning process step by step
Live Q&A sessions with instructors to discuss challenges or ask questions
A supportive community discussion board full of other learners and experienced professionals
Access to the course material forever, so you can go back at any time for review or further direction.
Cons of Masterclass include:
Paid subscription is required for access to all courses
Prices vary depending on the module/ instructor but can add up over time
Courses vary in quality – some instructors have more experience teaching than others
The majority of course material is available online, with no physical text books available. This can make it harder for readers who prefer traditional materials.
Final Verdict
Ultimately, it comes down to personal preference. Both Mindvalley and MasterClass have their strengths and weaknesses.
MasterClass offers a wide range of courses for people of all backgrounds, so if you're looking for a comprehensive learning experience with expert guidance, then it's a great option.
On the other hand, Mindvalley has an expansive library of courses covering numerous topics with experienced teachers. This makes it an ideal option for people looking to explore particular topics without having to go through the hassle of searching different sources.
In the end, it's important to remember that everyone has different needs when it comes to online education. It is always wise to research each platform before investing in any course or program. Take time to examine the curriculum and decide which one best serves your needs.
Make sure to consider:
How long each program takes
What additional extras are included such as Q&A sessions or forums as these can be incredibly beneficial when learning from home.
Look out for discounts or special deals that may allow you to save money on a full course purchase too!
Conclusion
Both Mindvalley and Masterclass provide excellent educational programs covering a wide variety of topics. It is important to consider not only the type of lessons offered but also the price, learning methods, structure and individual preferences.
Mindvalley specializes in personal growth and spirituality, offering its members interactive modules, challenges and community-based activities. Meanwhile Masterclass focuses on individual in-depth lessons from world-renowned professionals in their respective fields.
Ultimately, it will depend on what you're looking for in terms of the topics covered, pedagogies used and cost. To make an informed decision based on your needs and budget, it is recommended to compare both platforms before settling with one or the other:
Type of lessons offered
Price
Learning methods
Structure
Individual preferences
Frequently Asked Questions
Q1: What is the difference between Mindvalley and Masterclass?
A1: Mindvalley is an online education platform focused on personal growth, while Masterclass is a video-based platform that focuses on teaching creative and technical skills.
Q2: Which one is better and why?
A2: It depends on what you are looking for. Mindvalley focuses on personal growth, while Masterclass focuses on teaching creative and technical skills. If you are looking for courses that focus on personal growth, Mindvalley may be a better choice. However, if you are looking for courses that teach creative and technical skills, Masterclass may be a better choice.
Q3: How much does it cost to use Mindvalley and Masterclass?
A3: Mindvalley has several options for pricing, ranging from free courses to a $399 annual subscription. Masterclass has a subscription model that costs $180 per year or $15 per month.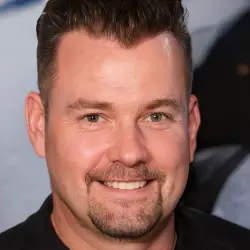 Latest posts by Mike Samuels
(see all)