experience with the Mindvalley programprogram to help you unlock your full potential? In this Mindvalley review, I will be discussing what I learned from my experience with the Mindvalley program and how it transformed my life. Through my journey, you'll discover how you can tap into your hidden talents and unleash your true creativity.
Introduction to Mindvalley
Mindvalley is a personal growth platform that helps you become more powerful, successful and fulfilled in all aspects of your life. Founded in 2003 by Vishen Lakhiani, Mindvalley offers courses and masterclasses for self-growth focused on spirituality, health, success and work-life balance.
Through its various initiatives ranging from mindful meditation sessions for communities to best-selling books for entrepreneurs, Mindvalley has created a powerful ecosystem of learning opportunities designed to help you break free from limiting beliefs and become the best version of yourself.
Mindvalley has courses created by world-class instructors from top universities across the world. The learning environment is optimized to provide an immersive experience with engaging content tailored to different learning styles. From virtual classes to live events, there are plenty of opportunities to connect with like-minded people around the globe.
Moreover, all Mindvalley programs are backed by a satisfaction guarantee that allows learners to get their money back if they're not satisfied with the course results after sixty days of practice. Additionally, Mindvalley offers certification options upon successful completion of programs so that learners can build their credentials in their chosen field of study.
Overview of Mindvalley Programs
Mindvalley offers many different types of personal growth programs and courses for people of all ages and backgrounds. Depending on the program, there are a range of topics including physical and mental health, career development, creative expression, technological mastery, yoga and meditation, spiritual growth, self-leadership, nutrition & lifestyle advice and energy work.
The Mindvalley platform is designed to help you learn core skills essential to achieving a successful life. There are several themes common to most of the courses offered by Mindvalley:
becoming financially independent;
mastering piece;
overcoming negative habits;
deepening relationships;
discovering your life purpose;
learning how to master energy work;
expressing yourself creatively.
Most programs come with access to live classes with expert teachers who can guide you through the program step-by-step. There are also interactive chats with mentors who can provide answers when you have questions or offer deeper insight. In addition to these features, some courses may also come with community forums or social media groups where members can network with each other for support and motivation as well as share their stories about their journey in Growing With MindValley.
Benefits of Mindvalley Programs
Mindvalley offers a variety of unique programs to help people achieve positive personal growth. From meditation and yoga, to personal development and lifestyle improvement, Mindvalley's offerings can provide valuable insight into achieving health goals in various aspects of life.
Below are some of the key benefits that Mindvalley offers:
A wide variety of useful programs to choose from which can fit different individual interests, preferences, or learning styles.
Access to exclusive webinars and events with renowned experts who have studied and practiced mindful living methods for many years.
Opportunities for accelerated learning through interactive courses, world-class teaching resources, remote mentorships and support groups.
Cutting-edge therapies such as hypnosis, NLP (Neuro Linguistic Programming), CBT (Cognitive Behavioral Therapy), guided meditation, etc. to help individuals overcome any mental blocks or limitations they may be facing, discover their true potential and create positive conscious thought patterns that can be applied in everyday life.
Tools like online journals and tracking systems to help individuals stay connected with their own progress and stay motivated during the program duration.
Firsthand access to expert advice on how best to tackle challenging topics or subjects that sometimes seem impossible without additional external guidance or support.
My Experience with Mindvalley
My experience with Mindvalley has been absolutely life-changing. Taking courses and learning new approaches to life and positive thinking has opened up tons of new possibilities. Mindvalley's courses focus on finding the best version of yourself with regards to your health, finances, relationships, career and more.
The lessons they provide provide great structure while at the same time offering you the opportunity to customize your own journey. Each course is loaded with practical tools including exercises, activities or tools that help you take action right away.
In addition to the countless lessons I have learnt about personal growth, I have also become more organized in my everyday life. Backed by years of research on productivity and goal setting from top professionals such as Tony Robbins and Brendon Burchard, it was easy for me to start making habits that eventually enhanced my quality of life for the better.
Finally, one of the best things about Mindvalley is its strong community where people from all walks-of-life come together to learn from each other and support one another's journeys in personal development. Joining this incredible bond of people around a common passion was a big motivating factor for me when I was going through tough times during my journey with Mindvalley.
What I Learned from Mindvalley
Mindvalley offers an incredible array of courses and programs to learn, grow and hone skills in a range of areas. During my experience with Mindvalley, I learned a variety of things that had a meaningful impact on my growth and development.
First and foremost, I learned how to be more mindful. Through various digital courses in meditation, self-expression, emotional intelligence, positive thinking and cognitive restructuring I developed better control over my thoughts and emotions. This has allowed me to better manage stressors in productive ways while also recognizing possible issues before they arise.
Second, I gained valuable insights into the power of learning through multiple modalities–audio recordings, video lessons, online quizzes and even physical books–to help me cement the knowledge acquired. This increased my learning experiences exponentially as I was able to absorb concepts in many different ways.
Thirdly, I also learned valuable skillsets that have translated into my professional life. Practices such as goal setting strategies, leadership mindsets, problem-solving skillsets have given me the confidence to thrive both personally AND professionally!
Overall, Mindvalley was a wonderful experience that provided me with extended learning opportunities in many different facets of life which has been immensely beneficial for me!
Pros and Cons of Mindvalley
Using Mindvalley can provide tangible benefits to its users, from accessing high-quality content to enjoying discounts and bonuses through their reward points system. It also allows users to network with other like-minded individuals and collaborate on projects. However, there are some drawbacks that need to be considered when deciding whether or not Mindvalley is right for you.
Pros:
Provides high quality content ranging from ebooks, audio lessons, and video tutorials
Gives access to unique programs created by experts in the field
Has a vibrant online community of people share similar interests that enables networking and collaboration
It offers exclusive discounts on programs through its reward points systems
Cons:
The sheer volume of the content offered may be overwhelming for newcomers or those with limited time available to dedicate to learning
The content is updated regularly but some copies may become outdated due to changes in the industry over time
It could get very expensive as users progress from free courses into more expensive ones
Recommendations for Mindvalley
Based on my personal experience with Mindvalley courses, I would recommend that individuals consider their existing learning habits and preferences before making a decision on which course might be best for them.
For those that prefer visual learning, they may want to consider courses such as the Superbrain Quest, where each lesson consists of videos and audio recordings of experts. Similarly, those that prefer to learn with written materials could consider courses such as Design and Brand Strategy, which includes comprehensive readings, video lectures and assignments. Finally, those who are looking for an interactive experience should look at Mindvalley Adventures that provide a series of live calls and discussions over the span of several weeks.
In addition to personal learning preferences, individuals should keep in mind their availability when selecting a course from Mindvalley. Some courses require significant weekly commitments (such as Superbrain Quest), while others have flexible timelines or none at all (such as Get Unstuck). The type of commitment required for each course is provided on the course details page so individuals can make sure it aligns with their current lifestyle before signing up.
I also recommend considering taking a trial class before committing to any particular program through Mindvalley. Through the trial class period, individuals will be able to assess whether the teacher style fits their needs and if they feel like they can benefit effectively from the course material provided. Lastly, I highly suggest checking out reviews from fellow students prior to purchasing any particular program – this information provides valuable insight into how others felt about their experience with Mindvalley programs.
Conclusion
In conclusion, my experience with Mindvalley has been incredibly positive as I have found that there is a lot of value in the courses they have to offer and I believe there is something for everyone. They offer a wide variety of courses, programs and workshops to help people learn new skills and open their perspectives on the world. Furthermore, many of the courses are accessible to those on a budget.
My overall experience with Mindvalley has been a positive one, as I have found that it helps me reach my educational goals in ways that fit my individual needs. The cost-efficiency, great lectures and passionate community are what I would say make this platform an attractive choice for anyone looking to further their understanding of different topics.
Frequently Asked Questions
Q1: What is Mindvalley?
A1: Mindvalley is an online learning platform that offers courses, workshops, and masterclasses designed to help you develop new skills, expand your knowledge, and reach peak performance.
Q2: What did you learn from Mindvalley?
A2: I learned a lot from Mindvalley, including how to become more mindful and aware of my thoughts, actions, and emotions; how to develop more meaningful relationships with others; and how to become more productive and effective in my daily life.
Q3: What was the most valuable thing that you learned from Mindvalley?
A3: The most valuable thing I learned from Mindvalley was how to use mindfulness and meditation to become more present, aware, and focused in my everyday life.
{
"@context": "https://schema.org/",
"@type": "FAQPage",
"mainEntity": [
{
"@type": "Question",
"name": "What is Mindvalley?",
"acceptedAnswer": {
"@type": "Answer",
"text": "Mindvalley is an online learning platform that offers courses, workshops, and masterclasses designed to help you develop new skills, expand your knowledge, and reach peak performance."
}
},
{
"@type": "Question",
"name": "What did you learn from Mindvalley?",
"acceptedAnswer": {
"@type": "Answer",
"text": "I learned a lot from Mindvalley, including how to become more mindful and aware of my thoughts, actions, and emotions; how to develop more meaningful relationships with others; and how to become more productive and effective in my daily life."
}
},
{
"@type": "Question",
"name": "What was the most valuable thing that you learned from Mindvalley?",
"acceptedAnswer": {
"@type": "Answer",
"text": "The most valuable thing I learned from Mindvalley was how to use mindfulness and meditation to become more present, aware, and focused in my everyday life."
}
}
]
}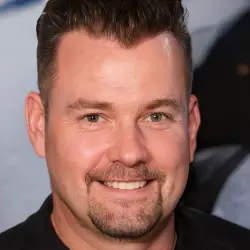 Latest posts by Mike Samuels
(see all)