Ready to start your musical journey? Then you've come to the right place! In this blog, we'll dive deep into all the features that make Flowkey such a great platform for learning and honing your piano skills. So, whether you're a novice looking to get started or an experienced player looking to improve your technique, grab a cup of tea and let's get started on this review!
Introduction to Flowkey
Flowkey is an innovative platform that offers users the opportunity to learn to play piano with interactive lessons and exercises. It is a subscription-based learning service that has beginner, intermediate, and advanced levels of difficulty. Developed by musicians for musicians, Flowkey gives you access to over 1000 songs from classical and modern genres. You can learn your favorite songs in just a few clicks.
To make the process even easier and faster, Flowkey gives you the option of connecting your keyboard or MIDI-controller directly to your computer or tablet, so that it can detect the notes you're playing in real time. Through this connection, Flowkey offers instant feedback on everything from timing accuracy to fingering suggestions. It's the perfect way for aspiring pianists of all levels to take their playing skills to another level.
Overview of Flowkey Features
Flowkey is an interactive piano-learning platform designed to help you better understand music and quickly learn how to play the piano. Features include an easy-to-navigate interface, access to one of the world's largest libraries of learning resources, a sight reading game mode, and even virtual instruments that make it easy to compose new pieces.
The app's intuitive design makes it easy for beginners to get started with learning how to play the keyboard, including core concepts like scales and chords. Beginners will also appreciate that Flowkey includes step-by-step tutorials on specific songs from a variety of popular genres. Additionally, users can discover Flowkey's library of thousands of piano lessons covering different skill levels and topics such as theory or traditional performance technique videos.
For more advanced players, Flowkey provides practice challenges that include note charts, sheet music playback with backing tracks and a metronome – all helping you track your progress as you learn complex tunes. Experienced players won't want for tools either – the platform provides hundreds of instrument sounds along with real-time chord recognition and a midi editor so you can create new music compositions no matter where you are.
Benefits of Using Flowkey
Flowkey is a music learning application that helps users learn to play musical instruments by providing an interactive approach. This app lets you learn the piano, two-handed chords, and popular songs at your own pace.
Here are some of the benefits that Flowkey can provide for users:
Personalized Learning: Flowkey's smart curriculum provides personalized feedback based on your current ability level, helping to ensure a successful learning experience. Also, each song comes with step-by-step video tutorials and exercises that guide you through the progressions.
Accessibility & Ease of Use: With Flowkey's web based application being available on almost all devices, it is easy to find time in your schedule to practice and improve your skills by playing with any instrument you like from the comfort of your own home or on the go!
Affordable Pricing Options: Flowkey offers three budget friendly plans – Basic Plan costs 4.99 euros/month; Premium Plan costs 9.99 euros/month; and Pro Plan costs 14.99 euros/month – so that every user can get both access and results out of their learning experience without breaking their bank accounts!
Realistic Games & Challenges: Because Flowkey strives to make learning fun and engaging for its users, it offers educational piano games such as Piano Duels designed for beginner level players or Smart Chord Charts for both beginners and more advanced learners along with many other exercises to challenge yourself at different difficulty levels!
Overall Flowkey is an excellent tool for anyone looking to learn how to play a musical instrument as it provides an interactive approach that ensures an enjoyable yet educational experience while also responding directly to individual user's needs!
Pricing Options for Flowkey
Flowkey offers three payment plans to suit a variety of customers – free, premium and pro.
The free version provides access to the Teach-Yourself library of over 500 popular songs, several tutorial videos, and practicing tools like countdown, looping, pitch adjustment and tempo adjustment. It's ideal for anyone who's just getting started with Flowkey.
The premium plan adds hundreds of exclusive songs for learning different instruments as well as music theory instruction. Plus, you get access to monthly chart updates to help keep your piano skills up to date.
The pro plan gives musicians access to the entire Flowkey library with thousands of valuable tools including courses materials from major music publishers such as Hal Leonard and Faber Publishing Company. The pro plan also grants users the ability to save unlimited tracks from any song or exercise that has been learned with Flowkey and have them ready for playback at any time on demand.
Additional features include:
Connectable MIDI controllers
Google Chromecast compatibility for easy streaming right onto your own device.
24/7 support in multiple languages around the world.
Priority customer service assistance when needed.
Pros and Cons of Flowkey
Flowkey is an innovative and award-winning piano learning app designed to make learning enjoyable and accessible for players of all levels. It features a range of interactive lessons, exercises, and personalized feedback that can help both amateur musicians and experienced piano players.
Flowkey offers access to a variety of sounds, including classical and contemporary music, as well as the ability to listen to live recordings from professional musicians. The app also comes with video tutorials and sheet music, making it an ideal platform for developing your skill in various genres.
Pros:
Easy-to-use interface designed for beginners
Fun lessons tailored to each individual learner
Variety of sounds including classical pieces and popular songs
Professional sheet music included with tutorials
Connects to MIDI keyboards through Bluetooth technology
Live recordings from professional musicians available
Cons:
Limited resources available in the free version
Subscription fees can be expensive compared to other apps or books
Inability to use recording devices like microphone or digital audio interface regardless of subscription status
How to Get Started with Flowkey
If you're looking to learn piano, Flowkey is a great way to get started. This online platform offers contemporary classical, jazz, and pop songs from well-known artists as well as beginner-level exercises that are sure to ease your transition into the world of music. This comprehensive guide will walk you through how to get started with Flowkey, so you can start learning piano today!
First and foremost, you must sign up for a free Flowkey account. Once your account is set up, you can choose which course plan works best for your needs. Options range from monthly plans with unlimited access to occasional song festivals and individual video lessons. With each plan, users gain access to sheet music downloads and interactive exercises that make learning fun and easy. Every task unlocks rewards that keep learners motivated as they progress through the courses.
After signing up for an account, users must then choose the particular style of piano they'd like to pursue – whether it's classical or modern rock – before diving in. Flowkey provides excellent tutorials on different genres ranging from rap/pop music trends to intricate improvisations in jazz-style pieces which flow with emotion and complexity as they evolve over time. To make progress within this platform even easier, Flowkey provides personalized goal setting features that allow users to track their development over time.
Once a user has chosen their desired path, it's time for them to dive into the courses themselves! Each lesson is specially designed with step-by-step instructions and educational activities that help build key skills including sight reading and finger positioning along the way! Every course contains fun challenges like ear training tests – ensuring that students stay engaged all while mastering musical theory elements such as scales and chords common in any genre of piano playing. Through comprehensive tutorials ideal for any skill level combined with countless bonuses such as lifestyle tips for successful practice sessions – it's no wonder why so many people are turning to Flowkey when learning how to play the piano!
Flowkey User Reviews
Flowkey is an interactive piano tutorial platform with user reviews that provides its members with step-by-step lessons and real-time feedback to help learn how to play the piano. The app helps users learn both classical and modern pieces from any genre, from beginners to professionals. Flowkey's lessons build on each other, helping users gain an understanding of music theory and play increasingly difficult pieces in a well-structured way.
Flowkey's user reviews offer valuable information to those interested in using the platform for learning how to play the piano. The app has earned accolades among reviewers for its well-structured approach and variety of practice materials, such as its drill exercises, sheet music collections, chord exercises, audio recordings of practice pieces, virtual pianos, recital mode with accompaniment options, game modes like Timing Challenge and Chord Challenge which help keep users engaged while they learn musical concepts at their own pace. Additionally, the app allows users to connect a physical keyboard or MIDI controller in order to get personalized feedback depending on their inputs. Flowkey also has integrated cooperation features like Play Along mode where two people can jam together over a shared track as one person plays the melody and another plays chords. Knowing what others have experienced can really make it easier for potential customers make decisions about using this service.
Conclusion
Overall, users have found Flowkey to be an enjoyable instrument learning experience. Its user-friendly interaction model, intuitive layout and excellent library of content make it a great choice for beginner-level musicians. The interactive nature of the software is why so many users enjoy their time on it and the feedback from their smart device allows them to track progress and keep motivation levels high.
Flowkey is perfect for those wanting to get their feet wet in any genre or instrument. The subscription pricing seems well worth the money with all features included, while some artists might benefit from the higher monthly Professional plan. From classical guitar lessons to jazz piano lessons, Flowkey offers it all with structured tutorials and plenty of helpful material to get you started down your musical path right away.
Whether you're just getting started with music or you're an experienced instrumentalist looking to expand your skills further, Flowkey can help you make leaps and bounds in your development!
Frequently Asked Questions
Q1: What is the cost of flowkey?
A1: Flowkey offers a free basic version, with additional subscription plans ranging from $19.99 to $39.99 per month.
Q2: Does flowkey offer any free trial?
A2: Yes, flowkey offers a free trial for 7 days.
Q3: Does flowkey offer any learning material?
A3: Yes, flowkey offers a variety of learning material including video lessons and sheet music.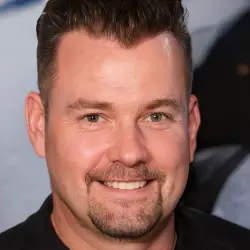 Latest posts by Mike Samuels
(see all)