Welcome to the world of Fender Play, where learning how to play guitar has never been easier! In this blog, I'm going to take a deep dive into what makes Fender Play such a great way to learn the basics of guitar.
With its comprehensive lessons, user-friendly interface and engaging content, you'll be rocking out in no time! So grab your instrument and let's get started!
Introduction to Fender Play
Fender Play is an online guitar lesson platform designed to make it easier for guitar players, regardless of skill level, to learn songs and make progress on the instrument. It offers an expansive library of both acoustic and electric songs from a variety of genres, ranging from classic rock to acoustic folk, country and blues. The lessons are taught by Fender-certified instructors in an intuitive format that allows learners to skip ahead or repeat lessons as needed. Through Fender Play, users can track their progress through analyzing the audio recordings they submit after completing each song or exercise. Acoustic guitarists can also connect their own guitars for more accurate feedback.
In addition to the lessons themselves, Fender Play seeks to educate its users on basic musical concepts such as chord structure, harmony and rhythm by providing access to exclusive articles written by leading music educators. Those wanting to further their understanding of theory can also take advantage of a personal progression system which allows them to:
revisit completed lessons they may have forgotten
want more practice with before moving on.
Benefits of Fender Play
The Fender Play learning system offers a modern approach to guitar playing. It offers hundreds of step-by-step video lessons and tutorials, as well as personalized practice plans and exercises tailored to your skill level. Whether you're looking to teach yourself the basics or go further into the depths of musicality, Fender Play has something for everyone!
Some of the benefits that come with Fender Play include:
Easy-to-follow instruction: The intuitive slide navigation allows you to easily find your way through different topics and skill levels with ease.
Practice plans designed for you: Based on your experience level, Fender Play creates custom practice plans that keep you motivated while also helping to improve your technique.
Song selection: Choose from hundreds of chords, licks, and songs tailored to your playing style, genre preferences, and difficulty level.
Real videos demonstrating professional artists: Learn by watching some of today's top artist play how they play their favorite tunes in real time!
A supportive online community: Participate in a range of interactive forums where you can ask questions, share tips & tricks, or just make friends with other aspiring guitarists!
Features of Fender Play
Fender Play is an online guitar teaching platform designed to simplify the process of learning to play the guitar. Offering comprehensive courses and a collection of interactive tools and resources, Fender Play helps users learn guitar fundamentals, explore their musical interests, and hone their playing skills.
The platform is divided into two distinct parts: Learning tools for absolute beginners and in-depth courses for more experienced players. From instrument basics to advanced music theory, each course includes over 100 lessons covering technique, theory, songs, artists and more. Additionally, users can practice the latest trends in popular music with onboard skill-building apps like song match to help build chord progressions and progress tracking technology to show progress through lessons.
The platform also boasts features such as:
Smart jam sessions that allow users to jam along with Groove Wheel technology designed to hone in on rhythms.
Ear training exercises designed to help develop listening skills.
Transcription features that enable users to learn songs quickly by playing back snippets of audio.
Play-along tracks complete with matching chords.
Personal performance notes crafted during practice sessions.
Yamaha Progress Tracker providing detailed stats on progress through individual sections of songs.
Lesson history demonstrating learning progress over time.
Gear Advisor which allows users to pinpoint the perfect Fender Guitar or Bass setup for them.
Guitarcade mini-games that turn guitar practice into bite-sized gaming experiences.
Exclusive access to world-renowned endorsers offering feedback on personal performances and much more!
Cost and Pricing of Fender Play
Fender Play is an online platform that offers access to guitar lessons and courses. It was created to help both new players and experienced musicians learn the basics, as well as build their skills, at their own pace.
The cost of Fender Play varies depending on the plan chosen. There is a one-month plan for $19.99 USD, a three-month plan for $39.98 USD, and a yearlong plan for $119.88 USD. A monthly subscription provides unlimited access to all courses that have been unlocked while the three and twelve month plans will unlock some of the additional materials automatically.
All plans come with free shipping of equipment or apparel purchased through Fender Play's in-app store as well as free access to private live sessions and chat rooms with instructors if students have questions or need help with something specific on their journey of learning guitar.
Pros and Cons of Fender Play
Fender Play is a music platform for guitar and bass players that provides online lessons, interactive song tutorials, and personal feedback from instructors. The program has many advantages for individuals looking to learn guitar or bass and improve their skills, but there are also a few drawbacks to consider.
Pros:
Interactive song tutorials provide valuable insight into how songs should be played.
Highly experienced instructors are available via video chat to provide personalized guidance.
Over 1,000 songs available in the catalog; all of which can be practiced at any tempo.
The digital content library includes lessons on chords, scales, theory and more.
Guitar Tuner is easy-to-use tool to stay in tune.
Beginner mode available for those new to playing guitar or bass.
Cons:
Users report needing additional support from Fender via email or phone when setting up an account or shopping the site.
No automated practice feature which would help identify ways to improve technique through repetition.
Advanced level lessons are not as comprehensive as professional programs offered by other companies such as Ultimate Guitar.
User Experience of Fender Play
Fender Play is a comprehensive learning platform created by the legendary guitar manufacturer Fender and powered by the award-winning e-learning platform Alfred Music. Through easy-to-follow video lessons, it helps users learn to play both electric and acoustic guitars while giving them access to a library of more than 1,500 songs. The simple, intuitive design allows users to focus on what's important: playing!
The user experience of Fender Play can be broken down into 4 distinct parts. First and foremost, the Learning Path is where students start their journey. Here they will choose from the Foundations course or dedicated styles like blues or rock guitar, allowing them to build up their technique and take ownership over their learning process. Through several comprehensive learning methods – from chord progressions to scales and strumming patterns – learners can advance through different levels and gain mastery of their particular style at any speed that suits them.
Next is The Player's Room section which houses all practice tutorials as well as curated songlists based on user progress since registering with Fender Play. Each practice session helps hone necessary skills including theory & notation knowledge along with accurate fretboard familiarity, rhythm playing & synchronization of right & left hand coordination.
Another crucial element in the Fender Play experience is Jam Sessions – life performances that are tailored according to user's skill level along with stage assets like loops, effects & backline instruments that help create an immersive feel while jamming Cover Tracks or whole songs alongside carefully selected instructor soundtracks at different tempos/keys facilitate a Perfect Moment capture every time.
Finally, The Nashville Room provides an integrated community full of helpful resources such as PLAY LIKE A PRO interviews with famous artists like Joe Satriani for engaging content around blog posts and exclusive opportunities for members only giveaways led by industry professionals like Perri Lee of ESP Guitars along with live sessions hosted by popular instructors from the School Of Rock franchise combine for an unbeatable educational experience overall!
Comparison of Fender Play with Other Online Guitar Learning Platforms
Fender Play is one of a growing number of online guitar learning platforms designed to help budding musicians take their guitar skills to the next level. As more and more people are turning to the internet for instruction in their favorite instruments, it's important to understand how Fender Play stacks up against other competitors. In this review, we'll take a look at Fender Play in comparison with some of its competitors, such as Yousician, Ultimate Guitar Pro and JamPlay.
When comparing Fender Play with its competitors, there are some distinct differences in both content offerings and approach. Fender Play focuses primarily on guitar and provides users with access to 8 categories of learning materials for acoustic and electric guitars including lessons about strumming, chords and riffs, instrument maintenance tips and advice on playing styles like blues or jazz. Each lesson set includes multiple levels of difficulty from beginner through advanced so users can progress at their own pace.
In comparison to Yousician's library which has over 21 categories covering a variety of instruments such as piano, bass, drums and strings along with guitar lessons, Fender Play's selection is quite limited but covers content relevant specifically to guitarists. Similarly Ultimate Guitar Pro offers 50 categories dedicated solely to the learning of guitars while JamPlay has an extensive library focused on teaching beginners how to get started as well as advancing players beyond basic proficiency. Both Ultimate Guitar Pro and JamPlay also provide access to additional resources such as song tutorials that can help players master songs they love in addition to developing basic skills or practicing foreign styles or languages depending on user preference.
In conclusion Fender Play is best suited for aspiring or intermediate level electric or acoustic guitarists who require fewer resources but need more specific instruction related solely to playing the instrument itself without incorporating advice about theory or musical theory. It provides users an array of curated lessons that can be helpful for those looking for a structured approach while allowing them flexibility in progressing at their own level.
Final Thoughts on Fender Play
Overall, Fender Play is an excellent learning platform for beginners and intermediate players alike. It offers a comprehensive and convenient way to learn how to play the guitar without having to rely solely on private lessons or books.
Unlike traditional music lessons, Fender Play allows users to learn at their own pace by providing step-by-step video tutorials, practical exercises, and a library of songs they can practice along with. Additionally, their unique Progress Tracker helps users track their progress so they can easily identify areas of improvement and continue working towards mastering the instrument.
Whether you're just starting out or looking to brush up on your skills, Fender Play is an excellent resource that's designed to help guitarists become better players – no matter their level of expertise. Plus, combined with an affordable beginner's guitar package from Licensed Fender retailers like Amazon and Guitar Centers, this online learning platform makes it easier than ever for aspiring musicians to make the most of their musical journey.
Frequently Asked Questions
Q1. What is Fender Play?
A1. Fender Play is an online guitar, bass and ukulele lesson platform designed to help you learn your favorite songs faster and more effectively.
Q2. How much does Fender Play cost?
A2. Fender Play offers three subscription plans: a monthly plan for $9.99, a quarterly plan for $19.99, and an annual plan for $89.99.
Q3. Are there any free trial periods?
A3. Yes. Fender Play offers a free seven-day trial period for new subscribers.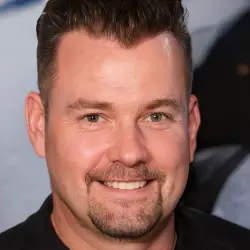 Latest posts by Mike Samuels
(see all)