If you want to become an expert in the field of dog training, take a look at Brandon McMillan's MasterClass. This comprehensive course brought to you by the Emmy Award-winning trainer and animal behaviorist can help you learn the ins and outs of how to communicate, train, and understand how a canine thinks and behaves.
Here, I will provide my review on this amazing course so you can decide if this MasterClass is right for your pup!
Introduction
Brandon McMillan is an award-winning animal expert and trainer who has appeared on multiple shows such as "Lucky Dog" and "Rescue Dog to Superdog". He is also the author of "Lucky Dog Lessons", a book which provides essential tips on how to train your pet.
His MasterClass covers in-depth information about caring for and training animals that covers everything from fun obedience tricks to core behavioral principles. It focuses on providing positive reinforcement-based training practices that are designed to deepen the bond between pet owners and their pets while setting them up for a lifetime of success. Along with teaching, Brandon also shares stories filled with his personal experiences in animal rescue, giving insight into some of the rescue cases he has had over his career.
For all pet owners who are looking for expert knowledge on raising a well-rounded pup, Brandon McMillan's Masterclass is the perfect course that can help you develop confidence in teaching your four legged friend new skills and rewarding behaviors without ever raising your voice. Through the lessons, viewers will learn comprehensive techniques such as:
Knowing when to provide rewards, why not to use punishment
Basic commands and recall (name being called)
Problem solving tips for common training issues
Time saving Shortcuts
Overview of Brandon McMillan
Brandon McMillan is a renowned animal trainer, author and Emmy Award-winning star of CBS's hit series "Lucky Dog," in which he rescues animals from shelters and then trains them to be loving members of the family. He has extensive experience working with rescue animals and rehabilitating them. His MasterClass course is designed to give an intimate look into the tools, strategies and insights that have made him so successful in his field.
McMillan's course begins by discussing how to recognize the behavior you want to shape in your pet, followed by clear advice on how to train them safely, effectively and with mutual respect. His approach also takes into account the importance of creating trust between pet and owner as well as using positive reinforcement-based methods. The practice sessions offer real-world examples of these techniques while allowing you to try them out yourself at home.
Throughout the course, McMillan provides detailed instructions for various types of training (from basic obedience commands to challenging tricks) as well as insider tips on common animal behaviors like aggression or anxiety reactions. He also delves into topics like canine health issues, nutrition advice and how environmental factors can affect behavior—all with a focus on how best to nurture relationships between pets and people.
Whether you're new to owning a pet or an experienced animal enthusiast looking for professional training guidance, Brandon McMillan's MasterClass offers valuable insights from one of America's most respected experts in pet behavior analysis.
Benefits of Attending the MasterClass
When you enroll in the Brandon McMillan MasterClass, you can enjoy the benefit of learning from one of the most well-respected and celebrated professional dog trainers. In this comprehensive course, McMillan provides a unique perspective on how to train dogs, as well as sharing helpful tips and tricks that can help you develop your own style.
The course allows students to work at their own pace, so even if you have come into it with limited experience, it will still be possible for you to get the most out of your classes. This also leads to a longer-lasting result because McMillan's skills go beyond just teaching tricks – he emphasizes basic foundations like establishing boundaries and providing guidance in a loving way.
In addition to learning from an expert instructor in an engaging environment, Brandon McMillan MasterClass reviews have mentioned that there are numerous other benefits of attending this online course. For instance, those who complete an entire Masterclass receive examination documents that allow them to become Certified Dog Trainers at RTRism (Recognized and Trusted Roles In Society Movement). Other bonuses include discounted memberships for Life Time Dog Training members, along with discounts on products from brands like PetSafe® Pup Life and PowerMutt® Dog Gear. Apart from these tangible perks, there is also an active community where alumni can come together to share success stories and discuss subjects related to canine behavior.
Structure of the MasterClass
Brandon McMillan's MasterClass is divided into five distinct modules. In each module, students are introduced to key concepts of animal training and are provided with an in-depth look at different types of animals and their needs.
First, Brandon covers the fundamentals of dog behavior and introduces the power of positive reinforcement for training canines.
Afterward, he dives into training cats, teaching students various strategies for communicating effectively with felines.
Then he focuses on exotic animals, teaching how to measure a pet's response to certain commands or gestures and assessing risk of injury or punishment when working with larger animals such as pigs or birds.
The fourth module delves into the importance of safety, behavior modification, specialized equipment, and further tactics for training in different situations including performances.
Finally in module five students observe how Brandon interacts with both family pets which can help all learners better apply his methods in their own environment.
All modules include video lessons that take viewers step-by-step through his methodologies as well as access to exclusive worksheets geared toward any type of method they choose to pursue with their own furry friends.
Course Content
Brandon McMillan's MasterClass provides a comprehensive guide to achieve your animal training goals. This class is suitable for both beginning and experienced animal trainers. McMillan is an expert animal trainer and provides powerful lessons, backed with real-world experience. Students will learn techniques that can be applied to any species and any goal, whether it's to train an old dog new tricks or to help a bird of prey soar across the sky.
In this MasterClass, you will gain in-depth knowledge in:
Bonding with animals on their own terms
Identifying each animal's personality type
Understanding techniques like clicker training or shaping behavior
Creating realistic, achievable goals for each animal
Maintaining continuity between sessions
Responding appropriately to unexpected situations
Troubleshooting when challenges arise
Pros and Cons
Brandon McMillan MasterClass is an online course that has been designed to help you learn methods to improve your skills as a handler and trainer of animals. It covers topics such as professional handling of animals, dynamics of animal behavior, principles of animal psychology, identifying body language and signals, animal training techniques and practical tips. Brandon McMillan is a renowned animal trainer who has worked on some of Hollywood's biggest films and TV shows. In this review, we will discuss the pros and cons of this MasterClass.
Pros:
The content is comprehensive and well-structured, covering an array of topics related to animal behavior
Features over nine hours of video lessons from Brandon McMillan himself
This course covers important topics related to the management and treatment of all types of animals
McMillan's experience in Hollywood give you insight into how things work behind the scenes
The course also features advice from several celebrity guests
Cons:
This course requires a relatively large amount of time commitment – much more than other online courses
The monthly subscription fee might be too expensive for some students
It should be noted that most advice offered by professionals (such as McMillan) can only be applied if individual works with animals on a regular basis
Final Thoughts
Overall, Brandon McMillan's MasterClass is an incredibly valuable resource for anyone looking to become a more accomplished animal trainer. The extensive curriculum and choice of teaching methods provides something that both beginners and experienced professionals can benefit from.
McMillan offers a wealth of insight into what it takes to become a successful and competitive animal trainer in the industry, as well as providing step by step instructions on how to achieve it. His style of teaching, while remaining focused and precise, also allows room to learn more about the personality traits needed to become a master of your craft.
The provided resources make up for the somewhat high price tag and help to solidify McMillian's experience in the industry as well as reassure his viewers that his advice is reliable and applicable in any real-world setting. Whether you are a beginner or an experienced professional, Brandon McMillan's MasterClass course has something that can help you reach your training goals safely and effectively.
Conclusion
The Brandon McMillan MasterClass course is one of the most comprehensive and informative animal training classes available online. By utilizing the unique perspective gained from years of experience, McMillan gives viewers a clear look at the science behind training dogs and other animals. Through detailed lessons and examples, he breaks down each step and gives viewers insight on techniques that can be used in their own practices.
From basic commands to more advanced skills, this course covers creativity, problem solving, troubleshooting, and a variety of tools that can be used to address different behaviors. Finally, a selection of bonus content provides additional resources that allow members to hone their skills even further. In sum, this class is perfect for any pet owners who are interested in taking their learning to the next level and improving their animals' lives.
Frequently Asked Questions
Q1: What topics does Brandon McMillan's MasterClass cover?
A1: Brandon McMillan's MasterClass covers the fundamentals of animal training, from understanding animal behavior to teaching tricks to positive reinforcement and shaping techniques.
Q2: Will I learn how to become a professional animal trainer?
A2: Yes, you will learn the fundamentals of animal training, which will help you become a professional animal trainer. You will also learn how to build relationships with animals, how to use positive reinforcement, and how to shape behavior.
Q3: Does Brandon McMillan's MasterClass include any additional material?
A3: Yes, Brandon McMillan's MasterClass includes additional material such as downloadable resources and an interactive community forum.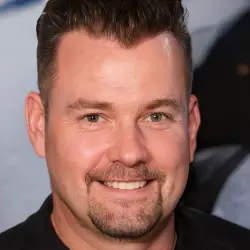 Latest posts by Mike Samuels
(see all)