The internet is full of promises when it comes to online guitar instruction, and it can be hard to know which resources are worth your time and money. That's why we've taken the guess-work out of searching for a great guitar learning tool and reviewed TrueFire – the ultimate online destination for all things guitar! Read on to learn more about why TrueFire is our top pick.
Introduction to TrueFire
TrueFire is a leading online education platform geared toward musicians of all levels. With hundreds of courses, along with new releases every week, the platform offers a variety of content that can help kickstart your journey as a working musician. The platform has content perfect for those just starting out on their musical journey and seasoned veterans looking to stay ahead of the curve.
When it comes to courses, TrueFire offers tutorials for guitar, bass, drums as well as lessons in music theory and production. The instructors are experts in their field who provide comprehensive instruction that covers all facets from fundamentals to advanced playing techniques. Some of the best instructors are at TrueFire such as Bryan Sutton, Alex Skolnick and Les Wise -all renowned names in their own respective genres. There is something for beginner, intermediate and even advanced players.
The breadth and depth of its offerings makes it a great resource for any musician who wishes to enhance his/her playing ability without having to invest an exorbitant amount money or toil away with private lessons or attending classes in person- all thanks to TrueFire's use of modern technology which allows you access anytime from anywhere!
Benefits of Using TrueFire
TrueFire is a powerful online music educational platform that offers students the opportunity to achieve their musical goals. Whether you're looking to improve your technique, learn new songs, develop your improvisation, or expand your repertoire, TrueFire's library of lessons and courses has something for everyone.
Using TrueFire can provide a variety of benefits for musicians at any skill level. Below are some key advantages to using this platform:
An Extensive Library – TrueFire provides access to an abundance of material from renowned musicians, including over 10,000 hours of video instruction from all styles and genres of music.
Interactive Learning – The interactive tabs and audio in many lessons make it easy to follow along with the instructor. In addition, individualized feedback can be requested with each lesson for specific guidance tailored to help you reach your goals faster.
Accessible Anywhere – With the ability to access content from any device with an internet connection, you can take advantage of your spare time wherever you are!
Affordable Prices – Subscriptions start as low as $19 a month with discounts available on yearly plans and unique bundle deals so you get maximum value for minimal cost!
Types of Courses Offered by TrueFire
TrueFire is an online learning platform that offers courses from a range of artists and genres – from funk-rock to jazz, and from singer-songwriters to electric blues guitarists. With over 20,000 lessons in their library and more added every day, TrueFire's comprehensive learning resources make it easy for players at any level to improve their skills.
One of the core features of TrueFire's educational content is their differentiated course offerings. Beginners can start with one of the many Play Guitar or Learn Ukelele courses while intermediate players will be spoilt for choice when selecting one of the specialty programs designed to hone particular techniques or develop knowledge in a certain genre. From jam tracks and song tutorials to video play-alongs, Truefire has options regardless of your musical preferences and playing styles.
For those looking to take their technical abilities even further, there are a plethora of Fretboard Navigation lessons covering chords, scales, music theory and ear training. Additionally, advanced guitarists can access experts' insights through Master Classes taught by renowned musicians such as Robben Ford and Paul Gilbert. Similarly other instrumentalists can find relevant programs suitable for their instrument be it drums, piano or bass guitar among others.
No matter what style you prefer or what technique you need help with – funk licks or jazz chords – there is a lesson plan tailored for each individual player looking to get better on their musical journey.
Pricing and Subscription Options
TrueFire provides a wide variety of options to suit any budget. There is the Free tier, which has limited access to their courses and modules. If you're looking for more comprehensive learning opportunities there are also two other paid tiers; All Access Pass and Total Access Pass.
The All Access Pass gives users unlimited access to all TrueFire content with no ads or limits, as well as a library of e-books and streaming video lessons from over 900+ instructors worldwide. At a one-time price of $299, this yearly subscription grants you full access to both live and on-demand courses. You can also upgrade your pass after 12 months for 40% off the regular price.
The Total Access Pass allows for greater flexibility in terms of timeframes and cost. This subscription plan provides users with unlimited access to all TrueFire content for 12 months at $239, with the ability to extend it for up to four years at once – paying only $99 per additional year! This pass also includes courses from over 900+ instructors around the world with no ads or limits plus an extensive library featuring e-books and streaming video lessons.
TrueFire vs. Other Learning Platforms
TrueFire is a powerful online learning platform designed to offer users access to one of the world's largest libraries of guitar instruction material. This platform provides guided courses, drills, progress tracking, and more. When compared with other learning platforms on the market, TrueFire stands out for its accessibility and features. Below is a brief overview of some of the ways in which TrueFire stands out from other learning platforms:
Accessibility: TrueFire has a range of accessible payment plans to choose from, including monthly and annual options as well as individual course purchases. Additionally, users can access audio and video lessons remotely via phone or tablet.
Course Library: With over 20,000 guitar lessons available on demand 24/7 in its library it makes it easy to find topics and instructors you're interested in.
Depth: Each course bestows an impressive depth of content that keeps learners motivated with comprehensive progression plans structured around curriculums with detailed theory explanation and example play-alongs so students can be sure to understand what is expected of them.
The platform also offers personalized feedback by experienced instructors which provides learners with insights into their personal sound so they can make quick progress even when practicing at home alone. Additionally, learners are able to reach instructors quickly through real time message boards so they have someone readily available to answer any questions they may have about their playing or practice routine.
Overall TrueFire offers an impressive set of features that set it apart from other guitar education platforms on the market today and make it ideal for users looking for comprehensive yet flexible instruction from experienced teachers.
User Experience with TrueFire
The TrueFire learning platform offers users a comprehensive catalog of courses, practice tools, and interactive lessons to help them become better guitarists. Not only is the content impressive but it also offers an intuitive and easy-to-use interface which makes learning guitar enjoyable and practical.
When you sign up for TrueFire, one of the key advantages is their "My Private Lessons" feature which allows users to upload video recordings of themselves playing their instrument so that a live instructor can provide personalized feedback remotely. This kind of unique resource is not available anywhere else and has been proven to be an effective way for students to develop good habit formation early on in their musical development.
In addition to traditional structured lessons, TrueFire also offers casual learning tutorials through "Instructional Originals" – short and snappy 10-15 minute video segments dedicated to specific techniques and musical concepts. Since it covers everything from classical composition to contemporary jazz fusion arrangements – this platform caters to all genres and skill levels.
Also All Access Pass members enjoy exclusive access to daily streaming sessions featuring top touring artists, access exclusive content in the form of Q&A sessions with instructors, Q&A sessions with visiting artists & private extras (jamtracks & backing tracks) for recording and performance sessions.
Pros and Cons of TrueFire
TrueFire provides a range of online learning courses covering many different subjects. The courses are created by musicians and instructors, who use unique techniques to keep course content fresh and engaging. With more than 25,000 lessons from 160+ top instructors, TrueFire offers a wealth of learning and development opportunities.
Pros:
Wide range of topics: Whether you're looking for music theory lessons or electric guitar lessons, TrueFire has the resources you need.
Exceptional instruction: All of TrueFire's teachers are professional, experienced musicians and instructors. This ensures that the instructional quality is high across all content areas.
Affordable pricing: Different subscription levels are offered to meet varying budgets and needs. A free trial period allows users to test out the content before committing to a payment plan.
Accessible platform: Courses can be accessed on all major devices, including desktop computers, tablets, phones, and more – making them exceptionally convenient for busy learners on the go!
Cons:
Navigation can at times be confusing due to the sheer amount of content available; however this issue seems largely limited to initial setup since once users become more familiar with the platform they often find that navigation becomes easier over time.
Not every course offered is up-to-date; some may have outdated information or have not been updated as technology has advanced over time. To ensure quality control it is best for users to check reviews prior to beginning any coursework for relevancy assurance when considering a lesson plan specifically tailored towards their needs.
Final Thoughts on TrueFire
After analyzing the capabilities of TrueFire, it is safe to say that this program has something to offer guitarists of all skill levels. The vast library of courses, detailed tutorials and helpful learn-by-doing approach make TrueFire a great platform for anyone looking to improve their guitar playing.
Whether you're a beginner just starting out, an intermediate player looking to strengthen your skills or an experienced professional necessary wanting to add techniques and tools to your arsenal, TrueFire's combination of online lessons, custom practices sessions and interactive tools can help you reach the next level.
Beyond the functionality afforded by its comprehensive library, the free trial option and budget friendly subscription plans give you plenty of value for your money. With detailed lessons from world-class educators from across the globe, an engaging presentation style and its wealth of features, TrueFire maintains a user rating that is beyond compare.
Frequently Asked Questions
Q1: What is TrueFire?
A1: TrueFire is an online platform that provides an extensive library of guitar lessons, video courses, and digital publications.
Q2: What type of guitar lessons does TrueFire offer?
A2: TrueFire offers a variety of guitar lessons, including beginner lessons, advanced lessons, and lessons for specific genres and styles of music.
Q3: Does TrueFire offer customer support?
A3: Yes, TrueFire offers customer support via email and telephone.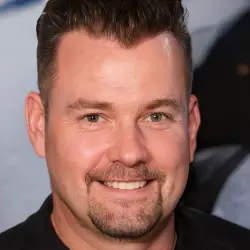 Latest posts by Mike Samuels
(see all)