Welcome to the KelbyOne review blog! Here, we'll be diving into all of the amazing benefits and features of this powerful online learning platform. We'll be exploring its diverse range of courses, highly-qualified instructors, and unique approach to online learning.
Get ready to take your knowledge and skills to the next level – it's time to get KelbyOne!
Introduction to KelbyOne
KelbyOne is an online educational course platform founded by renowned photographer Scott Kelby. It offers tons of courses from expert instructors on subjects ranging from photography, Photoshop and Lightroom to design, Adobe Creative Cloud apps and more. The company's mission is to inspire and educate users of all levels with engaging content in a single place. The website is designed to help users learn at their own pace and keep track of their progress through easy-to-use tracking tools and personalized feedback.
KelbyOne courses are led by passionate professionals who are dedicated to helping you take your skills to the next level, no matter where you are in your creative journey. In addition to detailed classes with step-by-step instructions, you also have access to live Q&A sessions with the professional makers behind each course so they can answer any questions that may arise while you're learning.
Whether it's designing logos or mastering the use of Adobe suite software – you can trust that Kelby One has high quality instruction topics covered by industry experts that will help unlock your creative genius.
Benefits of KelbyOne
KelbyOne is a comprehensive online learning platform offering over 2,000 classes and tutorials to help both aspiring and established creative professionals improve their skills. The courses cover foundational topics for beginners as well as advanced techniques for more experienced users. With over 30 professional instructors and 30,000 members around the world, KelbyOne provides the ultimate online learning experience tailored to fit the individual's progressive skill level.
The diverse range of media-based topics makes KelbyOne a great choice for anyone looking to learn or brush up on their Adobe Photoshop, Adobe Lightroom, Digital Photography, Video Editing & Production, Drawing & Painting with digital tools like Procreate and Clip Studio Paint EX and other top industry programs.
The many benefits of being a member of KelbyOne include:
Having unlimited online access to thousands of lessons at your own pace.
Unlimited in-library streaming content.
Personalized monthly assignments.
Ongoing interaction with instructors and peers through live chats.
Direct messaging with instructors for questions posed during your course.
Free lifetime supply of tech support from experts who know their stuff like Lightroom Workflows from Chris Orwig or Video Editing in Premiere Pro from Richard Harrington among many others.
Exclusive discounts on software purchases along with access to product updates the moment they are released by major developers like Adobe and Apple.
The ability to save lessons & step backward in previous sessions.
Being part of this vibrant community means that you can keep learning while sharing tips & tricks with compatriots from across the globe in pursuit of similar goals.
Features of KelbyOne
KelbyOne is a subscription-based platform for creative education hosted on the internet. This platform offers courses on photography, design, motion graphics, and web development in the form of video tutorials. It focuses on arming members with tools and resources so they can become industry professionals.
KelbyOne's features make it an attractive option for those who want to stay ahead of the pack in their chosen profession. As a KelbyOne subscriber, you gain access to a range of professional courses that once required costly materials or travel to access. In addition, its interactive opportunities such as live events and discussion forums allow you to collaborate with peers and industry experts alike.
Some key features of KelbyOne include:
Access to over 3,500 video tutorials taught by world-renowned experts.
Interactive forums for expanded learning opportunities.
Live streams featuring keynote speakers and presenters from top companies.
Courses sorted by skill level from beginner to advanced.
Ability to submit assignments for review by instructors.
Monthly challenges offering chances for engagement and prizes.
Exclusive discounts on photography gear from top brands.
Pricing and Plans of KelbyOne
KelbyOne offers a variety of pricing and payment plans that suit user needs and budgets. These include monthly, annual, and lifetime subscription plans.
Monthly Subscription: A monthly subscription allows users unlimited access to the KelbyOne library of courses, webinars, books, and other resources for just $29.99 a month.
Annual Subscription: An annual subscription allows users access to KelbyOne's library of content for a discounted rate of $179.99 per year ($14.99 per month). This plan also includes discounts offered on in-person events as well as other savings opportunities that are not available with the monthly plan.
Lifetime Membership: The lifetime membership provides unlimited access to the entire KelbyOne library for just one payment of $499.00 USD. This plan is non-recurring and there are no future payments or hidden fees associated with this type of purchase from KelbyOne.
User Experience with KelbyOne
When using KelbyOne, users can expect to have a comprehensive and helpful learning experience. You will have access to over 25,000 tutorial videos on various topics such as photography, animation, graphic design, and illustration. The library of courses is constantly updated with the latest techniques and topics in design, giving members fresh information that is extremely technical but presented in an easy-to-follow format.
At KelbyOne, you'll learn from professionals who are some of the best in the industry. It is run by experts Scott Kelby and Matt Kloskowski who have decades of experience in photography education between them. The instructors make sure to show exactly how they do things in their demonstrations providing the information needed to create stunning artwork.
In addition to the tutorials one will find hands-on tasks that let users see firsthand how things are done and practice until proficiency is achieved. This personalized approach allows for maximum learning results giving members a real return on their investment in time spent on studying within this platform.
The abundance of high quality content within KelbyOne makes for an extremely enjoyable user experience as people become more knowledgeable about their field of choice!
Pros and Cons of KelbyOne
KelbyOne is a learning platform offering access to more than 400 hours of creative training and educational content. If you're looking to learn any type of creative skill, KelbyOne could be a great fit. With the help of expert instructors and comprehensive course content, you can master the basics or take your current skills to new levels.
By signing up with KelbyOne, you can gain access to their library of courses and tutorials. This includes topics like photography, design, illustration, web development, video production and much more. To speed up your learning experience, the site offers lessons created specifically for beginner to advanced learners alike.
Pros:
Access to quality video courses and tutorials on just about any creative skill set
Highly knowledgeable instructors provide free online classes or private tutoring sessions
Ability to view course materials wherever you have an internet connection
The one year plan offers full access for an affordable yearly cost
Online discussion boards allow learners to connect with each other in real time
Cons:
Limited availability of certain topics; not all skills sets are covered in depth
Certain features only available with a subscription (eg private tutoring)
Pricing may be too expensive for some who wish for short-term access
Overall, KelbyOne is a great learning platform that has something for almost everyone – with expert teaching staff and excellent course material. Whether you're just starting out or already have some experience in your chosen subject area, there is always something new to learn from their library of courses!
Alternatives to KelbyOne
If you're looking for alternatives to KelbyOne, there are a few different options that may fit your needs.
Adobe Creative Cloud is one of the most highly regarded providers of professional-level digital media tools. It includes photography, video and audio applications, as well as drawing and painting software.
Lynda and Udemy are platforms dedicated solely to training. In addition, their courses often come with additional support from the instructors.
Skillshare is another viable alternative that provides users with access to a wide selection of classes covering topics such as graphic design, illustration, photography and web development. Each course focuses on providing students with hands-on projects that encourage creativity and encourages collaboration within the online community.
Pluralsight also provides an excellent selection of creative courses ranging from traditional photography to motion graphics and 3D modeling. The platform's library contains over 4500 courses available in 8 different languages and it boasts access to some of the world's best instructors in the creative fields.
These are just a few of the many alternatives available besides KelbyOne when you need help brushing up on your skills or learning something new. Be sure to shop around for what works best for you!
Summary and Conclusion
KelbyOne is a digital learning platform that provides access to thousands of tutorials, classes, books and seminars from digital photography and design experts. With courses for all levels of experience; novice, experienced and professional, KelbyOne offers the latest in online education for both professionals and hobbyists alike.
The user-friendly website and excellent selection of materials allows users to quickly find what they need and even track their progress. The featured instructors are knowledgeable and experienced in their field, providing comprehensive content that keeps users engaged. Additionally, annual membership options provide ongoing access to new content as it is released at an affordable price point.
Overall, KelbyOne is an excellent platform for discovering new skills and taking deeper dives into topics that you might need to hone your craft or explore creative ideas further. With their vast library of courses available on demand 24/7 there is something suitable no matter where you are on your journey with photography or design.
Frequently Asked Questions
Q1: What is KelbyOne?
A1: KelbyOne is an online learning platform that offers creative courses, tutorials and resources in photography, design, video and more.
Q2: How much does KelbyOne cost?
A2: KelbyOne offers a variety of plans and pricing options. The basic membership plan costs $25/month or $180/year.
Q3: What types of courses does KelbyOne offer?
A3: KelbyOne offers courses in topics such as photography, design, video, web development, illustration, 3D and more.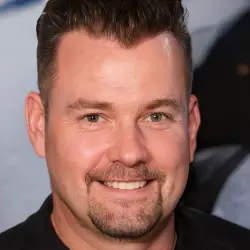 Latest posts by Mike Samuels
(see all)