Have you ever wanted to know the secrets behind the success of Bob Iger, one of the most accomplished CEOs in recent memory? Well, he's been generous enough to share his wisdom and experience with all of us in his very own MasterClass! Read on to learn more about this incredible learning opportunity from one of the best minds in business.
Introduction to Bob Iger and His MasterClass
Bob Iger is an industry-leading business executive and media mogul who currently serves as the Chairman and CEO of The Walt Disney Company. He has spent more than four decades in the entertainment industry, making him one of the most successful, respected figures in the business world. Iger offers his knowledge and expertise to students around the world via MasterClass, an online learning platform. Through his exclusive online course, Iger shares his tried-and-true leadership strategies as well as tips on how to successfully manage your career and personal life.
The course begins with a comprehensive look at Iger's career trajectory – from humble beginnings to ascendancy as CEO of one of the world's most iconic organizations. Iger explains not only what motivated him to pursue a career in media but also why it was important for him to always push himself further. He shares stories from throughout his experience that illustrate key lessons which he believes anyone can learn from, no matter their field of work or area of expertise.
In addition to outlining key steps that led him to become such a successful leader, Bob also dives into how he made decisions both personally and professionally throughout his life. He highlights quality decision-making skills such as:
Assembling a strategy before taking action on something
Understanding different perspectives/opinions before making choices
Knowing when to move forward despite fear or discomfort with certain steps during a process
Finally, Bob covers essential skills for any aspiring business leader: communication skills, delegation techniques etc., offering actionable advice for both small business owners or those looking to make it big in corporate America.
As 2018's Person Of The Year Nominee according To Variety Magazine, Iger leaves listeners with words of wisdom about finding success through grit and dedication that'll stay with them long after they have completed his course.
Overview of the Course Content
Bob Iger's MasterClass provides an insightful overview of his various leadership styles and the strategies he used to become one of the most successful executives in the entertainment industry. Drawing on his more than 40 years' experience with top companies like ABC and Disney, Bob shares his insights on creativity, innovation, taking risks, problem-solving, teamwork and strategic decision-making.
Students will learn how to create an imaginative vision, develop innovative solutions and take calculated risks. He also talks about how to build strong relationships with high performers that can both challenge and motivate them. Bill shares stories from his career that have shaped his approach to leadership and reveals lessons he learned throughout the process. Additionally, Iger encourages students to explore their passions and embrace failure as opportunities for growth.
This course also focuses on the challenges global leaders face today such as managing a diverse team in a global context. Bob offers advice on how to address these issues with a clear focus on ethics, positive intent and servant leadership. The class is concluded by providing students with an action plan which outlines practical steps towards achieving success in their own field or area of expertise.
Pros and Cons of the Course
When assessing the Bob Iger MasterClass, it is important to take a look at the pros and cons of the course. While there are a number of useful tips and lessons given throughout the course, there are also some drawbacks which can detract from its overall effectiveness.
Pros:
Provides an in-depth look into how leadership works from someone who has achieved great success
Bob Iger's demeanor and attitude toward his work is inspiring and motivating
The lectures are thoroughly explained with anecdotes, stories, visuals and in-depth analysis
Students get access to personal Q&A sessions with Bob Iger
Cons:
Pricing of the course can be prohibitive for some budgets
Some topics seem repetitive or shallow compared to other courses on leadership
Lack of specific actionable techniques or advice offered throughout the program
What You Can Learn from the Course
Bob Iger's MasterClass offers invaluable insight into the business of modern media and entertainment. The course covers a plethora of topics including leadership, decision making, innovation, risk management and more – valuable skills that executives in any field need to succeed.
In this in-depth class, Bob shares his own personal experiences and provides real-world examples that show how to apply knowledge to different scenarios. He highlights the steps he took when faced with challenging situations and outlines the key decisions he made while at the helm of The Walt Disney Company.
The course is divided into 19 comprehensive lessons filled with examples, interviews and practical advice – all broken down into digestible chunks that make it easy to understand. You'll learn about:
how he navigated tremendous growth for Disney's parks around the globe;
how he managed acquisitions such as Pixar, Marvel, Lucasfilm and Fox;
what set him apart from his peers;
his approach to leading a legendary company; and
much more.
Bob will also take you behind the scenes of his creative process when envisioning ambitious projects that seamlessly blend technology with storytelling – which is a core part of Disney's success today. During lessons on innovation risks versus rewards, you'll even find a glimpse of his intergalactic ideas for new revenue streams like Black Widow: Galactic Heroines launching in 2050! With Bob's guidance throughout this course, you'll become well equipped with invaluable strategies that will help make your own business dreams come true!
How to Make the Most of the MasterClass
Bob Iger, an accomplished executive at the helm of The Walt Disney Company, offers his expertise and insight into the business world and beyond through a MasterClass course. He holds up his own legacy of success as an example to those seeking to advance their careers in business and entertainment, while providing insider tips and methods to maximize your education. Understandably, Iger's MasterClass is popular amongst professionals and aspiring entrepreneurs alike.
In order to make the most out of your experience with this course, there are several steps crucial to maximize its value:
Set individualized learning goals in order to leverage the material available more effectively. For example, if you are particularly interested in learning about venture capital or media and entertainment opportunities then focus on those lessons by Bob Iger.
Take advantage of the interactive features such as Q&A where you can ask specific questions or receive further explanations from Bob Iger himself.
Practice applying what you've learned through projects like taking responsibility for a team or work task – this can be done through course assignments or in-class role playing activities with classmates or colleagues who have also taken the same class.
Remain actively engaged throughout each lesson since this can ensure that way Bob's teachings become ingrained into your personal experience and professional life for years to come.
Additional Resources for Further Learning
Bob Iger's MasterClass is a great foundation for any aspiring media executive or entrepreneur. Bob Iger offers great advice and lessons on innovation and leadership, but there are other resources available for further learning and development.
To improve your understanding of successful digital business models, you might want to check out the books The Lean Startup by Eric Ries or Lean Analytics by Alistair Croll. Both books offer strategies to help create, measure, optimize and pivot your digital business models.
For additional insight into contemporary media strategies, Hot Cultures: How the Media Shape Mindsets by Gerald Raunig provides a thorough exploration of how different media forms (TV, radio, internet) come together to form a new cultural landscape within our ever-evolving society.
If you want to know about Bob Iger's approach for managing personal relationships within the business world then Reinventing You: Define Your Brand, Imagine Your Future from Dorie Clark is highly recommended. This book is full of practical advice on how one can manage their personal career brand in order to yield success both inside and outside of their business endeavors.
It is also common practice for aspiring entrepreneurs to attend conferences related to their respective industry in order to stay informed about industry trends. Popular conferences related to media are SXSW Interactive Festival and CES (Consumer Electronic Show) where you can engage with disruptive technologies that are disrupting traditional models and gain insights into what the future holds for our world of media consumption.
Summary of the Bob Iger MasterClass Review
Bob Iger's MasterClass on leadership provides a unique glimpse into one of the world's most successful executives. In his 20-lesson course, Bob Iger shares his personal story, successes, and challenges with students and explains fundamental business principles that he has used to build billion dollar businesses like Disney. He teaches topics such as corporate strategy, brand management and storytelling; getting stakeholders to work together; understanding the power of culture; negotiating tactics and decision making in challenging scenarios. Additionally, Bob shows how failure is part of the learning process and provides thoughtful advice on decision-making in times of crisis.
The course is full of inspiring stories from his time at Disney that help students overcome their own hardships and become better leaders. This comprehensive review will examine the overall structure, focus areas, student feedback about this career-changing masterclass.
Final Thoughts on the Course
After taking the Bob Iger MasterClass, it is easy to see why it has received such positive reviews. The class is comprehensive, organized, and engaging. Iger provides valuable insights on a broad range of topics and gives real world examples through his personal experiences. The interactive assignments give a hands-on learning experience that allows you to apply what you have learned in your own life.
The course stands out because of its focus on self-reflection and individual growth. Instead of just providing information, Iger uses the lessons he's learned throughout his career to help guide viewers to their own success. He provides advice on how to take chances and push yourself in order to reach your goals. It's inspirational without feeling cheesy or generic.
Overall, this course is a well-rounded resource for anyone looking for business advice or leadership tips from one of the most successful present day CEOs. It does not provide an easy answer but rather guides you through the process of finding a path towards personal success with practical methods backed up with real-world examples.
Frequently Asked Questions
Q: What is the Bob Iger MasterClass?
A: The Bob Iger MasterClass is an educational program that provides an in-depth exploration of the business and creative strategies used by Bob Iger to lead Disney to unprecedented success. It covers topics such as leadership, innovation, storytelling, and more.
Q: What topics are covered in the Bob Iger MasterClass?
A: The Bob Iger MasterClass covers topics such as leadership, innovation, storytelling, brand-building, and more. It also provides an in-depth look at Bob Iger's personal journey and how he has led Disney to unprecedented success.
Q: What is included in the Bob Iger MasterClass?
A: The Bob Iger MasterClass includes over 20 video lessons, a workbook, and exclusive interviews with Bob Iger. It also provides exclusive access to the Bob Iger Leadership Academy, where students can take part in live Q&A sessions and masterminding sessions with Bob Iger and other experts.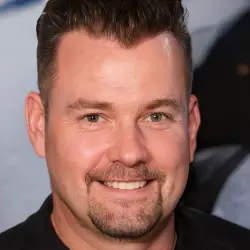 Latest posts by Mike Samuels
(see all)