Are you looking for the ultimate guide to learning from master composer Hans Zimmer? Look no further! Here, I will walk you through the Hans Zimmer MasterClass, exploring what makes it such an incredible and engaging learning experience.
So grab your best pair of headphones, get comfortable in your favorite chair and let's jump into the world of Hans Zimmer to discover just why his music is so iconic and soundtracks so unforgettable!
Introduction
Hans Zimmer is an award-winning composer from Germany, who has scored music for over 150 films, including classics such as The Lion King, The Dark Knight trilogy and Interstellar. In his MasterClass, Zimmer shares valuable insights that can help aspiring musicians take their art to the next level. With a comprehensive curriculum of over 20 lessons and close to 3 hours of instructional video content, it is an invaluable resource for musicians looking to hone their craft.
In this review, we will explore each lesson in the MasterClass so you can make an informed decision on whether or not taking this course could benefit your music career. We will examine Zimmer's teaching style, the topics covered and look at how well it connects with today's digital music industry. We will also provide our final verdict whether or not the course is worth taking. So let us get started!
Overview of Hans Zimmer
Renowned Hollywood film composer Hans Zimmer is a renowned and respected figure in the industry with a formidable body of work including numerous award-winning scores for films such as The Lion King, Gladiator, Mission: Impossible 2, Pirates of the Caribbean, Inception and much more. He has won two Academy Awards among 21 total nominations – making him one of the most celebrated film composers of our generation.
Hans Zimmer has worked with some of Hollywood's biggest directors such as Ridley Scott and Christopher Nolan. Even today Zimmer continues to create masterful soundtracks for films like Dunkirk and Wonder Woman 1984. Despite his extensive experience, he has never given out private music lessons – until now. His recently launched online class offers aspiring composers and music students around the world an opportunity to study directly from Zimmer through tutorials on composition, synthesis, orchestration and so much more.
What is the Hans Zimmer MasterClass?
The Hans Zimmer Masterclass is a comprehensive and in-depth online course that provides insight into the creative process of one of the world's most iconic composers. Led by Hans himself, the course takes a close look at his techniques and philosophies while giving aspiring composers and fans alike an opportunity to learn from one of the greats.
The course covers a range of topics and provides an intimate look into the inspiration, production, and concepts behind each of Zimmer's legendary movie scores. Through interviews, discussions, tutorials, and challenges; participants will get a chance to pick up invaluable tips for creating beautiful music for film and television.
The MasterClass also dives into:
How certain nuances can elevate musical compositions;
Musical storytelling foundations;
How to capture truly unforgettable moments on screen;
Workflow techniques;
How to better your craft as a performer;
What music notation means to him;
Finding your own unique identity in composition;
Hearing about his illustrious career.
What is Included in the MasterClass?
Hans Zimmer's MasterClass is a comprehensive online course that gives you access to over 24 hours of lessons. In this class, Zimmer teaches everything from the basics of music theory and composition to advanced arranging techniques and deep dives into topics like orchestration and synthesizers.
The core of the class includes lectures, exercises, music assignments and frank Q&A sessions with Zimmer. Each course also includes a library of studio recordings, downloadable sheet music, playlists and printables—all designed to enrich your experience as you learn from the multi-award-winning composer.
The list below provides a breakdown of the content found within Hans Zimmer's MasterClass:
12 Modules
24 Hours of Instructional Videos
20 Exercises
17 Music Assignments with Live Recordings
Studio Recordings Library
Sheet Music Downloads
Playlist Feature Library Playlist Creation Tool
Printable Worksheets for Downloading
Benefits of Taking the MasterClass
Taking the Hans Zimmer MasterClass is an incredibly beneficial experience for aspiring musicians and film score composers, as it takes them into the fascinating world of composing piece by piece. The excellent instruction provided by a living legend in the music industry has potential for immense growth in any student's career.
For starters, Zimmer begins with an intro that explains what makes certain pieces emotionally resonate with people and gives you an idea of what you'd like to express in your composition. He also goes through theory behind his own methods, explains some of his working practices and even shares tips on enhancing music with sound effects. By understanding the principles behind successful compositions, students can become more knowledgeable about their craft and better equipped to create outstanding scores.
The other part of this class involves interacting with Hans Zimmer himself as he directly answers student questions on a regular basis. Being able to have direct communication with a living legend can give invaluable insight that may not be available anywhere else – or at least not as easily accessible.
Across two hours worth of video lectures, he breaks down some of his iconic scores from popular films such as Mission Impossible: Rogue Nation and Interstellar, giving practical advice that students can start applying immediately in their own works. This plethora of information is beyond beneficial for those trying to learn about compositional techniques specific to film scores and Hans Zimmer's personal take on such topics is enlightening for all levels of learners.
Pros and Cons of the MasterClass
Hans Zimmer's MasterClass is an excellent resource for aspiring musicians, film score composers, and music producers. Students can learn about composition techniques and workflow organization from one of the best in the business. Although this class offers powerful insights into scoring for film and television, there are some pros and cons to consider before signing up.
Pros:
Students gain access to video lessons from Hans Zimmer himself on composition, orchestration, and sound design.
Lessons emphasize workflow organization, time management skills that can be applied to any style of music production.
The course includes exclusive assignments with feedback from tutors who have worked with Zimmer.
In addition to lectures and tutorials, students will likely create a complete piece of work by the end of their studies.
Cons:
Although detailed knowledge is provided on composing for picture, there isn't much guidance for other genres such as hip hop or EDM production.
The course does not include any live interactive sessions with Hans Zimmer himself.
Though the course covers many topics related to music production, it won't teach you how to use specific software or plugins – that knowledge must be acquired elsewhere.
Final Thoughts
Hans Zimmer's MasterClass offers a unique insight into the creative process of a world-renowned film composer. For novice composers, this program offers comprehensive information on the nuts and bolts of songwriting and arranging music; meanwhile, for more seasoned composers, this class provides lots of new ideas for incorporating various soundscapes and styles into their own projects. What's more, the course is well-structured with field trips, interviews from industry professionals, and lectures from Hans himself.
Ultimately, it comes down to personal preference whether the Hans Zimmer MasterClass is worth the money – but in our opinion it's definitely worth it for anyone serious about composition or getting into film scoring. The lessons are applicable to any number of recording applications and music styles – from classical to pop – making this one of the best classes on music production out there. Plus, having access to a veteran like Hans Zimmer just sweetens an already stellar package!
Conclusion
After taking Hans Zimmer's MasterClass on Film Scoring and completing the included course materials, it is easy to recommend this class for any aspiring film score composer. Zimmer was an engaging and knowledgeable instructor throughout the entire course and provided valuable insight into every aspect of scoring films.
Even if you have experience in film music theory and composition, listening to a master composer like Hans Zimmer will provide great new perspectives on different aspects of composition. Additionally, his lessons give detailed examples of modern techniques in film scoring and other music genres so that students can develop their own style of creating music for the screen.
After completing this class, you will gain knowledge from one of the best composers in the industry, allowing you to apply your newly acquired skills practically in many different ways:
Gain insight into every aspect of scoring films.
Learn modern techniques in film scoring and other music genres.
Develop your own style of creating music for the screen.
Apply your newly acquired skills practically in many different ways.
Frequently Asked Questions
Q: Is Hans Zimmer MasterClass worth taking?
A: Yes, many students have reported great results from taking Hans Zimmer's MasterClass. It provides insight into his creative process and musical techniques, allowing students to learn from one of the most acclaimed film composers of all time.
Q: What topics are covered in the Hans Zimmer MasterClass?
A: The Hans Zimmer MasterClass covers a variety of topics, including how to come up with ideas for compositions, orchestrating for a big screen experience, and how to blend modern and traditional sounds. He also teaches students how to collaborate with directors and producers.
Q: How long is the Hans Zimmer MasterClass?
A: The Hans Zimmer MasterClass consists of 24 lessons, each lasting between 10 and 15 minutes. There are also supplemental materials such as interviews, behind-the-scenes footage, and additional resources.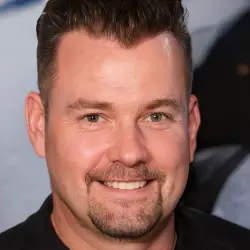 Latest posts by Mike Samuels
(see all)