Are you looking for ways to turn your creative passions into unique, profitable opportunities? If so, you'll want to check out CreativeLive – the world's leading resource for in-depth learning experiences in creativity. In this blog post, I'll be sharing my review of CreativeLive and why I think it's a great place to help jumpstart your creative career. So read on!
Introduction to CreativeLive
CreativeLive is an online education platform that provides high-quality video classes from world-renowned experts in areas such as photography, graphic design, and digital marketing. With over 1,000 classes from visionary creators like Chris Guillebeau, James Victore, Chase Jarvis and Marc Jacobs, CreativeLive offers innovative insights for creative professionals and entrepreneurs of all levels.
Their courses range in length from one hour to multiple days depending on the topic. With thousands of hours of instruction available both live and on demand, CreativeLive helps learners stay ahead of their field with the latest industry trends. Whether you're a beginner or an experienced veteran, CreativeLive has the content to suit your interests.
The platform provides learners with an intuitive dashboard that allows them to track their progress through each course. It also offers performance tracking as well as student interaction strategies for instructors and staff to encourage deep learning among participants.
CreativeLive allows everyone access to top-tier classes no matter where they are located worldwide, by breaking down the barriers of traditional academic institutions. By investing in your education with CreativeLive you will have access lifetime access to most courses after purchasing them once – which is particularly appealing for freelancers who don't have the luxury of attending regular class times or travelling costs associated with enrolment at traditional college campuses or other expensive institutions.
Types of Courses Available
CreativeLive offers a variety of courses that serve both the beginner and the professional photographer. The courses range from basic photography fundamentals to advanced techniques, including wedding photography, lighting strategies, Adobe Photoshop, filmmaking and much more. Not only can one enrol in single sessions or multi-day workshops with renowned photographers, but also gain access to thousands of hours of premium video classes.
The selection of courses within CreativeLive is constantly changing as CreativeLive always looks to add more content in order to keep its learners engaged and up-to-date with the latest photo trends and technologies. As a result, students benefit from the best quality programs available in digital photography and beyond.
All classes are led by highly acclaimed professionals in their fields who share valuable advice on topics such as setting exposure, best ways to edit photos using editing software programs like Lightroom, working with RAW files and understanding DSLR settings. For example, students enrolled in the Photo Basics course receive guidance on topics ranging from:
Getting acquainted with the camera's menu system and exposure triangle.
Understanding shutter speed and aperture controls.
Benefits of Taking CreativeLive Courses
CreativeLive is an online learning platform widely recognized as a leader in providing quality instruction and content to a variety of audiences around the world. From photography to design, their content-rich curriculum offers courses and workshops created by world-renowned industry experts. CreativeLive is a great way to learn the skills you need to be successful from the comfort of your own home.
By taking CreativeLive courses, you can gain valuable expertise in everything from photography basics to developing advanced graphic design and web development techniques. One major benefit of this platform is access to some of the most respected educators in their respective fields such as commercial photographer Peter Hurley and retouching guru Aaron Nace, who both provide thoughtful instruction at various CreativeLive classes.
In addition, with access to high-quality HD video tutorials available for streaming on multiple devices, CreativeLive makes it easy for users from all walks of life to accomplish their creative goals without having to travel or invest in expensive software. The convenient streaming service also allows users to rewind, fast forward, pause and save lessons—meaning they can study at their own pace, anywhere/anytime they have an internet connection available.
Overall, CreativeLive provides economical access to quality education that will help amateur and experienced photographers alike improve their craft while having fun doing it!
Instructor Qualifications
When it comes to selecting an instructor for a CreativeLive course, the team positions itself as the world's experts in matching teachers and students. Their instruction selection process includes assessing the experience of CreativeLive instructors according to professional achievement, expertise, teaching ability, and communication skills.
To ensure high-quality education for all of its courses, CreativeLive employs instructors with a variety of backgrounds and qualifications. Many instructors are well-known professionals in their fields or successful entrepreneurs who have mastered their craft and are looking to share what they've learned with others.
In addition to being experienced practitioners in their respective field, all Learning Partners at CreativeLive must have comprehensive understanding of the subject they plan on teaching. To maintain high industry standards, CreativeLive looks for teachers who also exhibit solid verbal presentation abilities as well as outstanding technical abilities with modern technology and online platforms.
Course Pricing
The cost of CreativeLive courses can vary widely, depending on the instructor and topic. While some courses are available for free or discounted "live classes," most classes require payment to access their library of video lessons. Prices range anywhere from $25 USD to hundreds of dollars, and discounts are typically available if you purchase a series of related courses at once.
For creative professionals, CreativeLive offers subscription options that provide access to thousands of tutorials and workshops ranging from photography and design to business topics such as management methods. The cost of a monthly subscription will depend on the type you choose – either single-topic subscriptions ranging from $19 USD for an individual course, or all-access monthly subscriptions costing $49 USD per month.
CreativeLive also offers special deals when you purchase multiple bundles at once. As an example, photographers who want the complete suite of offerings can find the CreativeLive Pro membership for only $179 USD – a fraction of the cost for each individual course taken separately. Additionally, existing members have access to special discounts and exclusive promotions from time to time.
For serious creatives looking to expand their knowledge base or learn new skills while also making an investment in their businesses, CreativeLive offers value-packed subscriptions and course pricing designed with affordability in mind!
Student Reviews
CreativeLive, an online education platform based in Seattle, WA, is committed to pursuing the world's leading experts to deliver transformative learning experiences to students from around the world. With classes offered in topics ranging from creative pursuits such as photography and design, to business and lifestyle topics such as social media marketing or personal finance, CreativeLive's courses have empowered over seven million students in 190 countries to spark change within their lives.
The best way to understand the impact of CreativeLive courses is by hearing directly what their students have experienced. Reading through student reviews offers potential learners insights into experiences they can expect when they sign up for a class. Below are some of the highlights from current and former CreativeLive students:
Current Student Reviews:

"I'm loving all of the material I'm receiving right now! Every video has changed my life for the better." -Paul M.
"This course has given me clarity about how I want my business to look and what skills I need help with." -Jane S.
"I am already seeing results from this course which is amazing!" -Andrea R.
"CreativeLive offers so much more than just tech tips; there are incredible lessons about creating a good mindset that helps me make better decisions." -Lori L.

Former Student Reviews:

"I implemented everything I learned through this course seamlessly because it was explained so clearly." -Adam G.
"This community has provided me with knowledge that I never dreamed possible – clarity on complex processes and ways of thinking have given me confidence going forward." – Juliana C.
"The instructors know exactly how to teach without boring us – they keep us engaged every step of the way!" – Taylor B.
Pros and Cons
CreativeLive is a leading online learning platform that offers video-based classes on a variety of topics from photography and filmmaking to music production and design. Courses are taught by well-known industry professionals, providing viewers with the opportunity to learn from some of the best in their fields. Before committing to a class, users should weigh out the pros and cons of CreativeLive in order to see if it will meet their educational needs as well as their budget.
Pros:
Wide selection of courses covering various topics.
Classes taught by skilled professionals and experts in their respective fields.
Most courses provide lifetime access, allowing users to go back and rewatch sections at any time.
Online platform allows users to access classes from anywhere they have an internet connection.
Price points vary accordingly with different bundle options available for added savings.
Cons:
Class prices can be somewhat expensive when compared to other online learning sites/apps.
Accessing content requires internet, making it difficult for those with limited access or data restrictions.
Users cannot directly interact with instructors or ask questions during lectures, although some offer private consultations on certain topics for added fees.
Summary and Conclusion
The CreativeLive platform is a great way to find immersive and innovative classes, offered by a wide range of teaching experts. From the convenient, easy-to-navigate website design to the impressive library of courses to choose from, the CreativeLive platform has everything aspiring students need to engage in their learning process. With diverse pricing options (some courses are even free!), students can find something that meets both their budget and skill level. Additionally, part of the appeal of Creativelive is that it is available on almost every major device and operating system – so users can learn on their own schedule and wherever they like!
Overall, Creativelive is an excellent choice for those who want access to expert instruction from renowned instructors without having to travel or attend expensive university courses. With the variety of topics available ranging from
business development
photography and design tutorials
digital marketing courses
wellbeing classes
etc., there is something for everyone interested in expanding their knowledge! Furthermore, customer service at CreativeLive is helpful and reliable; should any technical issues arise as you are exploring lessons or taking a course; they will be ready to help you out.
Frequently Asked Questions
Q: What is CreativeLive?
A: CreativeLive is an online education platform that offers courses in photography, video, design, business, audio, music, and software development.
Q: What type of courses does CreativeLive offer?
A: CreativeLive offers courses in photography, video, design, business, audio, music, and software development.
Q: How long are CreativeLive courses?
A: CreativeLive courses vary in length but typically range from 1-3 days.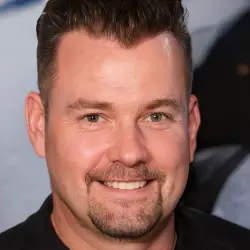 Latest posts by Mike Samuels
(see all)