Are you looking to get serious about your musical journey? If so, Yousician is just what you need. Read on to learn how it can take your music skills to the next level and why it's becoming an essential tool for aspiring musicians!
Introduction to Yousician
Yousician is an online music tutor that was designed to help people learn to play musical instruments. The program has over 8 million monthly users and provides interactive exercises, tutorials, and games that are crafted with the help of experienced music teachers. It offers a variety of songs and lessons in multiple instruments such as guitar, piano, ukulele, bass, singing and in various styles including rock, pop or classical.
The Yousician app can offer users the opportunity to explore this remarkable learning platform with a growing list of tools designed to accelerate the user's learning journey. These include:
Practice guitar/piano tutorials
Tablature/note-reading activities
Dynamic rhythm drills
Moreover, Yousician contains interesting challenges associated with special learning objectives that evolve from one level to the next as students progress through their personalized journey. The unique system monitors progress and provides easy-to-understand feedback for improvement in understanding both sound theory and technique when playing the chosen instrument.
Benefits of Yousician
Yousician is a revolutionary app that offers aspiring musicians an interactive way to learn and master their instrument. Whether you are a beginner or proficient in music, the program has something to offer every level of musician. Through its sophisticated use of audio-video feedback, Yousician allows users to get instant feedback from professional musicians and track their progress at their own pace.
There are various benefits to using the program that many users have found useful for honing their talents:
Yousician provides step-by-step tutorials to help musicians understand music theory, chord progressions, scales, and more. With the click of a button, users can access these tutorials on any device with internet access and master musical concepts faster than ever before.
The software gives users real-time feedback as they practice songs or pieces on their instruments so that they can pinpoint mistakes quickly and correct them at the same time. This feature promotes improved accuracy in performances which saves time in the long run as well as eliminating potential embarrassment while performing in public or private settings.
The One-Finger mode function allows those who suffer from limited mobility due to physical constraints like arthritis or carpal tunnel syndrome perform without fear of pain or discomfort while playing their instrument; full accessibility is also given for colorblind players through color-coded visuals when playing via keyboards and such instruments as electric guitars or electric bass guitars, with video guidance available throughout each session if necessary as well.
Users have access to a wide variety of songs from different genres and difficulty levels which keeps practice sessions engaging and fun even after mastering materials covered in tutorials – this helps prevent boredom from setting in during practice sessions if the same type of songs are consistently practiced over an extended period of time; non-stop progression is given since there's always more difficult material awaiting discovery each time upon searching for new sheet music; similarly, when accessing sheet music from lessons taught by Yamaha teachers there's never any danger posed if one forgets how far along they were when taking said lesson due to remembering past progress being saved with each account created on the app – tremendous convenience whenever it comes again returning back into lessons taken before!
Features of Yousician
Yousician is an innovative app that offers users an engaging and interactive way to learn musical instruments. It offers personalized tutorials, feedback, and challenges to users of all levels in order to improve their playing skills.
One of the main features of Yousician is its Songbook. This includes over 1800 songs from different genres that can be played in 9 different instruments (guitar, bass, ukulele, piano, voice singing, drums, violin and banjo). Each song has its own difficulty level as well as a tutorial video with basic tips for each instrument within the app.
Yousician also offers real-time feedback on your playing as you progress through songs and exercises. The app recognizes when you make mistakes or lack accuracy in rhythm or pitch when playing certain notes and provides guidance on how to improve your playing technique.
In addition to tutorial videos and songs with varying difficulty levels that help users master various music concepts such as chords and phrases, Yousician also offers challenges that unlock rewards which provide the user with an incentive to keep progressing through the courses available within the app. It also includes tools like a tuner and metronome which allow users to stay in tune while they practice.
Pricing of Yousician
Yousician is an app that provides lessons on learning to play the piano, guitar, bass, ukulele, or singing. It is available as a subscription and allows people to learn and practice at their own pace. The company offers three different pricing plans: basic, premium, and ultimate.
The basic plan is free and includes access to unlimited structured lessons with step-by-step video instructions for easy learning; access to over 300 songs in 4 different genres; weekly progress tracking with personalized recommendations based on skill level; access to a global leaderboard of the best players; and an online forum for help from other Yousicians.
The premium plan costs $9.99 per month ($7 your first month) or $90 per year ($60 your first year).It includes all of the features from the basic plan plus 50+ additional premium-only content including live video sessions with experienced tutors and Song Transformer which can instantly "rearrange" your favorite songs into easy arrangements or hard solo versions; multi-track recording mode so you can create great mixdowns of your covers or add multiple instruments to a track; access practice sessions providing feedback on notes played correctly vs. incorectly; customizable difficulty settings for playing your favorite songs at any level you want them; exclusive masterclasses taught by accomplished musicians that take you through more advanced concepts within certain topics like solos and improvisation; unlimited downloadable sheet music from the Yousician song library that you can print out or add digital annotations to.
The ultimate plan costs $19.99 per month ($14 your first month) or $180 per year ($120 your first year). It includes all of the features from both Basic and Premium plans plus additional premium content like:
real-time synchronization between guitar/keyboard interface devices (if using external hardware);
5x playback speed tuning tracks which provide fast but accurate timing feedback when practicing precision performance concepts such as arpeggios, scales and chords – even in difficult time signatures – ;
interactive stepwatch which allows users to control tempo while playing advanced exercises like double stops.
Pros and Cons of Yousician
Yousician is a popular, interactive music education app for iOS, Android and desktop that offers lessons for piano, guitar, bass and ukulele. Players can learn by playing along with fun songs and following an animated instructor. It is an effective way to learn music in a fun and engaged way.
Pros of Yousician:
Interactive: Yousician's animation makes learning music from the comfort of one's own computer or mobile device engaging and easy.
Cheap: For the price point ($19.99-59.99 per month), Yousician provides an affordable way to learn instruments without having to seek traditional music lessons.
Adaptable: This app accepts different skill levels – both beginners, who may right away start learning chords on a produced guitar soundboard or intermediate players who are interested in becoming professionals can benefit from using this program because it will allow them to play at their own pace while they gain mastery over the instrument of their choice.
Comprehensive: The platform includes video tutorials as well as practice pieces which allow you to hone your skills at each stage of the game in order to reach higher levels of expertise over time.
Cons of Yousician:
No physical feedback or guidance from an instructor – since Yousician focuses on individual practice it does not have any real time physical feedback from teachers or mentors like some traditional methods might provide. This may make it difficult for those who need some assistance in their musical ventures.
Annoying advertisements – although Yousician offers a free trial period for those curious about what it has to offer before committing to a full paid membership plan, even during that trial period intrusive advertisement will appear whenever players start up the program prompting payments almost immediately upon opening up the game which could be off putting for potential customers before even giving it a try!
How to Use Yousician
Yousician is a unique music education platform that offers interactive instructional games, exercises and challenges to help users improve their music theory knowledge and instrument playing skills. By tracking users' progress, Yousician motivates them to learn more and give the best performance. It is designed to make it easy for anyone from complete beginners to experienced musicians to learn and practice with an engaging experience.
To use Yousician effectively, follow these steps:
Create an account: Signing up for Yousician is free, with the option of upgrading later for access to premium features like extra game levels and instructor assistance. Choose one of the instruments offered in the app (guitar, bass guitar, ukulele or piano) and select your skill level.
Play along: Follow on-screen prompts to strum or pluck notes or chords on your device's touchpad in response to song-guides that you hear through your headphones or speakers. The pitch recognition technology will continuously assess your performance and suggest lessons or exercises as you progress along prepared pathways or customized programs tailored for each user's needs.
Monitor progress: Yousician provides real-time feedback while tracking your current musical skills as well as weekly goals so that you can monitor your development over time
Share accomplishments: Easily share performance data with friends on Facebook, Twitter or through email, taking pride in achievements such as mastering a difficult song level or achieving a set goal within a certain period of time.
User Experience with Yousician
Yousician is a video game-style program designed to help users learn musical instruments. It uses a combination of video technology and music theory to create a well-rounded learning environment that can be adapted to any skill level. There are three levels of difficulty, ideal for both beginners and experienced musicians. The program also offers an interactive experience with songs, which can be tailored to players' needs.
The user experience with Yousician is largely positive. From the simplicity of its design and orientation, it offers a clean and intuitive interface that allows users to quickly get into the program without having to go through too many steps. Additionally, the helpful instructions provided make it easy for any level of musician to get used to the program's functions efficiently.
The system also provides feedback after each song or lesson, so users can easily monitor their progress. This interactive feedback enables them track their progress while they hone their skills across multiple instruments, including guitars, ukulele and more. As they progress further into the more advanced stages of playing, Yousician helps increase skill levels naturally yet effectively too.
Yousician also has an extensive library consisting of thousands of songs produced by artists from around the world; this library gets updated often at regular intervals as new selections become available. For those who want additional help outside core instruction modules such as shared scores among friends or features that allow instructors to watch over students in real-time as they play; these features are available on premium versions only, making it feasible for people who are serious about taking up music tuition further in their journey with Yousician learning app service solution tool kit experience.
Final Thoughts on Yousician
Overall, Yousician is a very useful tool for beginners who want to learn the basics of music and for more advanced players looking to improve their instrument skills. The range of instruments offered and the step-by-step instruction make it a great choice for anyone looking to either get started playing an instrument or take their existing skills to the next level.
Yousician offers plenty of lessons and practice material, but you must commit to a membership before you can use those lessons. The cost may be worth it, depending on the price package you choose and how dedicated you are to learning. For those wanting professional instruction, however, Yousician isn't quite going to cut it as a longterm solution.
In terms of feedback and accuracy of guidance regarding playing technique, Yousician does offer helpful real-time feedback in certain areas but can miss incorrect fingerings or positioning in others. Also, teaching methods differ greatly amongst different instruments since each one requires specific techniques that need to be taught individually; something which might get lost in some robotized instructions if not enough attention is given. At best, Yousician is a complimentary tool that will work best when combined with traditional learning methods delivered by an experienced teacher or tutor.
Frequently Asked Questions
Q: Is Yousician a good app for learning instruments?
A: Yes, Yousician is a great app for learning instruments. It provides interactive lessons and allows users to track their progress. It also provides feedback to help users improve their skills.
Q: Does Yousician offer songs from different genres?
A: Yes, Yousician offers songs from different genres, including rock, pop, classical, and blues.
Q: Does Yousician work on both Android and iOS devices?
A: Yes, Yousician is available for both Android and iOS devices.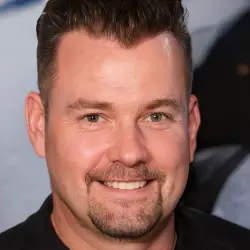 Latest posts by Mike Samuels
(see all)