Welcome to my review of Alicia Keys' MasterClass! As a long-time fan of Alicia Keys and her incredible music, I'm excited to share my thoughts on this innovative online course. Find out why I think it's the perfect way to learn the ins and outs of songwriting, production, and performance from one of the biggest names in music. Let's get started!
Introduction
Alicia Keys is an acclaimed musician, producer, and songwriter who has won multiple Grammy awards and achieved worldwide success in the music industry. She is now taking her expertise a step further by providing online tutorials for aspiring musicians and singers through MasterClass, an online platform that provides educational classes for all kinds of topics.
This review will provide a comprehensive analysis of Alicia Keys' MasterClass to help potential students get an idea of what's in store for them if they choose to join the class. We'll look at the cost, content, features, pros and cons of the class, as well as overall impressions.
Overview of Alicia Keys and Her Career
Alicia Keys is an acclaimed American singer, songwriter, and pianist, with several awards and number one hits to her credit. She has released seven studio albums and won fifteen Grammy Awards and seventeen NAACP Image Awards. Her musical versatility has enabled her to break through traditional boundaries in genres such as R&B, pop, soul, jazz, blues, and hip-hop.
Keys' motivation to make music stems early on from her love of singing at the age of 4 and playing the piano at only 7 years old. Her education included studying at Professional Performance Arts School in Manhattan as well as Columbia University where she pursued music theory for a time before leaving for a full-time career in music.
Since then, Alicia Keys has enjoyed an illustrious career from releasing hit albums such as Songs in A Minor (2001) which earned five Grammy's including the Song of the Year award for "Fallin'". In addition to performing entertainment shows around the world she also partnered with Reebok in 2004 to launch a line of athletic shoes inspired by her life and music. Her philanthropic work includes being Global Ambassador for Keep a Child Alive charity organization to help AIDS victims along with reputable product collaborations such Google's Voice along with collaborations she's had with some of today's top artist like Jay Z and Drake.
The Alicia Keys MasterClass provides viewers with unprecedented access into her creative journey over eighteen parts bring her story full circle from an emotional vantage point that could be described as insightful yet grounded. She speaks about building an identity from within without forfeiting individualism or personal sense creating music that is both commercially appealing but authentic simultaneously. Her dedication towards helping other young artists negotiate the ever changing industry landscape come alive during this incredible course curriculum so everyone could benefit from these teachings put forth by Ms Key.
What is the Alicia Keys MasterClass?
The Alicia Keys MasterClass explores Alicia's creative process and how to find the inspiration to create music, breaking down beats and sounds, finding originality, crafting songs and albums, developing your personal brand with business savvy, connecting with industry professionals, and more.
This class is a guided exploration of the world of music-making where users learn to create their own work. Through 25 video lessons delivered by Alicia Keys as well as interviews with successful artists like Iggy Azalea, Questlove, and Bootsy Collins, learners gain insight into the tools of the trade in order to get their musical ideas off the ground.
In addition to learning directly from Alicia Keys herself, learners also have access to a library of supplemental materials that include:
Tutorials on audio production techniques such as building beats from scratch and setting up professional recording spaces.
Detailed worksheets for constructing songs.
Lesson transcripts for students who prefer written instruction.
A Q&A section for asking questions about specific topics.
An active community forum for connecting with other budding musicians.
And more.
The Alicia Keys MasterClass offers an intimate journey into her creative process that catapults students' musical acumen from any level – beginner to expert –into stunning artistry.
What is Included in the MasterClass?
Alicia Keys offers a comprehensive training program with her MasterClass. The goal of the class is to help aspiring musicians understand her signature music style and tap into their creativity. This program delivers on its promises, providing valuable insight and advice from an experienced musician who understands the art from multiple angles.
The class is divided into 10 engaging lessons, covering topics such as songwriting fundamentals, activating your creative process, vocal performance tips and tricks, being authentic in your music, and building your unique sound. Each lesson has well-structured breakdowns with exclusive content that can be accessed anytime you want to go back over something or expand on a topic further. Additionally, Alicia Keys provides plenty of demonstrations and behind-the-scenes footage to give students an idea of how she works in the studio.
Alicia Keys also shares plenty of career knowledge throughout the course to help aspiring musicians make informed decisions when it comes to future opportunities related to their craft: "You Want It Bad Enough�, gives viewers practical advice about getting their work noticed by labels; "Disrupting Music� explains how technology has changed the musical landscape; and "Music Industry Money� covers contract negotiation strategies to maximize earnings.
The MasterClass comes with several extras such as:
Practice assignments from Alicia Keys that students can use throughout the class duration – their progress will be tracked in their student portal for future reference.
Free downloads that include templates for songwriting, instrumentals created by Alicia Keys herself; additional tips resources like Spotify playlists curated by top industry professionals who work alongside Alicia Key; exclusive interviews with famous people like Swizz Beatz.
Breaking Projects where viewers are given specific tasks they must complete before progressing onto a new module – this serves as great material for building out both portfolio pieces and artist profiles on streaming platforms like Apple Music or Spotify towards building your own fanbase.
Benefits of Taking the MasterClass
The Alicia Keys Masterclass offers a comprehensive and engaging learning experience. Through a series of high-quality videos and interactive activities, students benefit from an in-depth look at performance techniques, songwriting tips, and production principles taught by the industry-leading singer/songwriter. Taking the MasterClass allows users to deepen their understanding of music production, develop their creative skillset, build important professional connections, and expand their industry knowledge.
The course benefits students at all levels of expertise – whether they are beginner musicians just starting to learn about music theory or aspiring producers looking to hone their skills. Alicia's insightful instruction combines both theory and practice as she reveals all elements of her personal process as a successful artist. She breaks down how she approaches writing lyrics and melodies with thoughtful detail. Students also get two exclusive concert recordings from her 2019 tour exclusive to this MasterClass course providing invaluable insight into her stage performance techniques.
In addition to detailed lessons on firsthand creative processes, Alicia will introduce you to industry experts specializing in topics such as music business knowledge and demos mixing sessions which provide further insight into becoming a successful musician in any genre.
Overall the Alicia Keys MasterClass provides immense value with its detailed curriculum which delves deeply into the fundamentals of professional songwriting while providing specific advice on taking those artistic talents even further within the music industry.
What do Other Students Think of the MasterClass?
In general, students who have taken Alicia Keys' MasterClass report that the experience of taking the course was extremely rewarding. Many feel that it has been a transformative journey as they learned how to play piano like a professional. Students often feel inspired by Keys' teaching style, which is incredibly detailed and patient as she breaks down the fundamental elements of music theory and songwriting. Additionally, many students found themselves even more motivated to pursue their musical aspirations after completing the class.
The consensus among most past students is that overall, the learning experience in Alicia Keys' MasterClass was incredibly worth the investment. Not only do they gain music knowledge while learning from an established and influential artist, but they also get exclusive access to additional video lessons as well as helpful resources such as music sheets and practice tools that are essential for mastering advanced techniques in piano playing and songwriting.
What Can You Learn from Alicia Keys?
Alicia Keys is an icon in the music industry and her MasterClass provides an invaluable opportunity to learn from her experience and success. Whether you're a fan of her music or simply interested in learning new techniques and approaches to songwriting, Alicia Keys' MasterClass is an opportunity to learn from one of the biggest names in music.
Alicia Keys discusses and demonstrates her singing technique and songwriting process, as well as how she creates lyrics from personal experiences to evoke emotion in her audience. She also provides helpful tips on how to use technology such as Ableton Live, Logic Pro X, Pro Tools and more to produce high-quality tracks.
In addition, Alicia Keys discusses topics such as vocal range optimization, adding meaningful experiences into your lyrics, sharing your unique stories with the world through songwriting and much more. Students will gain valuable knowledge about music theory fundamentals including composition, melody building blocks and categories of chordal structures, lyric writing approaches and instruction on producing your own original work.
By completing the course, students will have improved their vocal performance skills with Alicia's guidance around correct breathing techniques for extended singing performances and been provided with valuable tools to help write meaningful lyrics that evokes emotion on high levels. As a bonus takeaway at the end of the masterclass Alicia puts forth ideas surrounding career strategy so participants can go off ready propel themselves further into their music career!
Final Thoughts
Overall, Alicia Keys' MasterClass was a unique and rewarding experience that left me with a newfound appreciation for the art of songwriting. Not only did I gain insight and learn practical techniques for writing songs, but I also gained profound knowledge about music that I can take with me as I continue to evolve as an artist. She also shared countless stories of her journey as an artist and the obstacles she overcame along the way, allowing me to identify what makes great music and inspiring me to create something extraordinary.
If you are passionate about songwriting or just curious to learn more about music, then Alicia Keys' MasterClass is certainly worth taking.
Frequently Asked Questions
Q: Is Alicia Keys' MasterClass worth the money?
A: Yes, Alicia Keys' MasterClass is definitely worth the money. She offers a comprehensive and inspiring course on music production and performance. The course covers a wide range of topics, from songwriting and singing to music production and music business. Additionally, Alicia provides personal insights, behind-the-scenes stories, and exclusive performances.
Q: What topics does Alicia Keys' MasterClass cover?
A: Alicia Keys' MasterClass covers a wide range of topics, including songwriting, singing, music production and music business. Alicia also provides personal insights, behind-the-scenes stories, and exclusive performances.
Q: Does Alicia Keys' MasterClass include any additional resources?
A: Yes, Alicia Keys' MasterClass includes additional resources. These include a workbook to help you practice the topics covered in the course, and a private online community where you can connect with other students.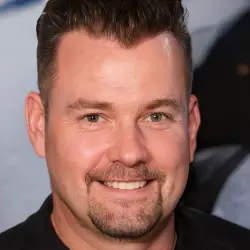 Latest posts by Mike Samuels
(see all)