Are you having trouble winning in your poker games? If so, you're not alone – it can be hard to get the hang of the poker strategies needed to become a successful player. That's why we've decided to take a closer look at Upswing Poker, an online platform that promises to give players the skills and strategies needed to up their game. In this review, we'll tell you everything you need to know about Upswing Poker and then some.
Introduction to Upswing Poker
Upswing Poker is an online poker training website developed by poker professionals Doug Polk and Ryan Fee. It offers video tutorials, articles, podcasts, and other resources to help players improve their game. The website also features an innovative tool called the Preflop Range Tool which enables players to visualize their ranges in pre-flop scenarios.
Upswing Poker provides educational content for all levels of poker players, but its main focus is on helping beginners take their game to the next level. The beginner section of the site covers topics such as bankroll management and basic strategies for tournaments, cash games, sit & go's, heads-up play and more. As soon as a player is ready to dive into specific strategies, they can access Doug Polk's premium courses and buy individual lessons that focus on playing post-flop hands from different positions.
There are also discussion forums where members can ask questions or connect with other players around the world who are looking for guidance or support during their journey in the world of poker.
Overview of Upswing Poker Features
Upswing Poker is an online poker platform created by poker professionals who specialize in highly advanced and strategic approaches to the game. The company seeks to bring players of all levels a comprehensive resource providing access to exclusive strategy articles, videos, pre-flop charts. and world-class training courses all designed to help them become more successful players.
Offering a variety of features, Upswing Poker allows users to track their progress, compete in tournaments across the globe, and learn from the world's top pros – offering a more interactive experience for players than ever before. Players can personalize their experience by selecting their preferred language, choosing between a full Gold or Lite version of the software, and selecting audio/visual tools they need while playing.
Some other highlights of Upswing Poker include:
Accessible content on hand histories which can be quickly reviewed;
Advanced search options allowing experienced players to find games that best fit their bankroll;
Easy access tournament features such as rakeback programs;
Social interaction with other players through forums and chat mods;
Compatibility with various OS including Mac OS X; and
24/7 customer support from personable staff who are also pros at the game themselves.
Players at all skill levels will benefit from Upswing Poker's last suite of features designed from premier pros in the game that come together for one ultimate goal: getting them to peak performance level throughout multiple types of tournaments both live and online.
Advantages of Playing on Upswing Poker
Upswing Poker is one of the leading online poker training sites for aspiring players. Their full suite of poker training offers a comprehensive set of resources for tournament, cash game and Heads-Up battle players.
Their advantages include:
User-friendly software design, which catering's specially to new and recreational players looking to learn the game without feeling overwhelmed by an interface that's too complicated.
Extensive tutorials with steps to help you build up your game. Tutorials are tailored toward players with different experience levels, so you can be sure to find the right style for you.
Detailed strategy guides that cover every type of poker game including Texas Hold'em, Omaha and more!
Variety of video poker classes covering all aspects from open raising to defending against aggression played by experienced mentors including Dan Bilzerian and Doug Polk.
The Upswing Poker 24/7 support team who are available anytime should any questions arise.
An extensive library of hand histories offered free for you to assess your decisions around how best play could have been made in a particular scenario or situation either pre or post flop or various positions at the table.
Disadvantages of Playing on Upswing Poker
Upswing Poker is a platform designed to help poker players improve their game and maximize their earnings. While it offers many advantages for those looking to advance their poker skills, there are a few potential drawbacks players should be aware of before signing up.
Upswing Poker does not offer traditional poker games such as Texas Hold'em and Omaha. Instead, it focuses on "Upswing Challenges" that players have to complete in order to get rewards. This means that there is not a lot of variety available for those used to playing traditional games with other opponents.
The platform requires a monthly subscription fee that may seem expensive for some players depending on how much they use the facility or how high-stakes they want to play. Additionally, if players want detailed analytics and tracking of their gameplay, they will need the upgrade version which cost more money per month.
Finally, while Upswing Poker presents itself as an all-encompassing platform for poker improvement and earning potentials, some critics argue that its core purpose remains elitist due to the fact that many experienced or successful players already join in high stakes tournaments where they can make more money than what they would make from playing with other users on Upswing Poker's Networks.
Strategies for Playing on Upswing Poker
Upswing Poker offers a wide variety of games and levels to provide a challenge for players at all skill levels. Whether you are just starting out or have been around the block, there are strategies that can help sharpen your game and give you an edge. Here is an overview of some important tactics to consider when playing on Upswing Poker.
Tight & Aggressive Play: A tight and aggressive style is often the best way to approach Upswing Poker. This means playing strong hands pre-flop and continues with betting aggressively in later rounds of betting, even raising when the situation calls for it. While this technique may require more discipline than other styles, it is far less prone to errors than its counterparts and pays off in the long run much more often.
Mixing up Strategy: It's important to remember that every player brings their own strategies and preferences to the table. Rather than following one set rule, try mixing different tactics into your play depending on the situation – bluffing when appropriate, folding weaker hands early on, calling with confidence later in hands – these variety of tactics can make a great difference in your winnings over time.
Pay Attention to Math: It's no secret that poker is as much mathematics as skill or luck; those who understand math equations used by upsweepoker better have higher chances of success while making decisions during a hand. This doesn't mean memorizing equations though; beginners should focus on understanding basic pot odds (the math behind how much money you are potentially risking). More experienced players can begin learning modelling techniques (where "action trees" come into play) or studying how "balanced ranges" affect their opponents stances over time. Being familiar with these concepts will help connect what happens at each stage of a hand and inform future decisions accordingly.
Understanding Table Dynamics: No matter what kind of poker you play, it is important to analyze the dynamics of the table in order figure out how other players plays their hands possible moves at different stages playing a hand against them. You should pay close attention both during each game itself but also between games looking out for patterns any potential collusion between players – this will ensure that not only do you get a better ideaof opponents' tendencies but also makes sure they do not get awaywith anything they shouldn't!
Tips for Maximizing Your Winnings on Upswing Poker
Upswing Poker offers an online poker platform that provides more than just a great gaming experience – its online poker strategy tutorials make it a comprehensive tool for learning and improving your game. With videos, podcasts, and courses to help you advance strategically, no matter what your skill level is.
Here are some tips to maximize your winnings while playing on the Upswing Poker platform:
Start by opening an account with the lowest-stakes tables available in order to practice before wagering real money.
Master the basics: Learn about hand rankings, betting strategies, and bankroll management techniques.
Evaluate every move: By learning how to read opponents' cards correctly and recognizing when other players might be bluffing or holding good hands will increase your ability for better decision-making during playtime.
Utilize Upswing plugins: These are apps specifically designed for various stakes provides you with indicates regarding plays from simulators that can provide optimal strategies tailored to each situation you might encounter while playing on Upswing Poker's virtual tables.
Use Online Coaches: Accessible via the website is an array of top coaches who offer one-on-one building advice and instruction sessions both available in real life or via Skype video conferences where they can provide online strategy support tailored to individual needs around specific topics such as tournament play or even heads-up technique training which can really improve results in both cash games and tournaments alike while playing on Upswing Poker's platform.
Customer Support on Upswing Poker
Upswing Poker strives to ensure that its customers receive the best support possible. With a team of highly trained and experienced customer service experts ready to assist at any time, players can get the help they need quickly and easily. Whether it's troubleshooting technical problems or answering questions about game play, customer service reps on Upswing Poker are just a few clicks away.
The first port of call for most players with an issue will be the friendly and knowledgeable live chat support staff who are available from 8am-8pm EST, 7 days a week. A player can simply click 'Contact Us' in the drop-down menu at the top right hand corner of their page, select 'Chat with Us', enter their name and issue, then wait for an expertly trained customer service representative to respond. The chat box quickly connects a customer to one of the representatives who will be able to provide assistance in finding a solution as quickly as possible.
Players can also send inquiries or feedback via email if they wish and Upswing Poker tries to respond within 24 hours. The website also provides helpful help documents as well as frequently asked questions (FAQs) aimed at assisting customers further in resolving their difficulties without needing to contact support staff for assistance.
Conclusion on Upswing Poker Review
Upswing Poker's approach to teaching poker is a great way for players of all levels to build their game. Combined with its membership plan and several other resources, it provides an indispensable resource for those serious about taking their poker game to the next level. The team at Upswing Poker does an excellent job of providing detailed, quality poker instruction and carefully crafted content that leads users through the fundamentals of the game, soon adding advanced tools and strategies as their skills improve.
Overall, Upswing Poker offers an excellent way for intermediate to advanced players to learn and improve on their skills with in-depth tutorial videos and a selection of hand-selected articles that can help players learn how to make more strategic decisions. The customer support team is also well-versed in answering any questions novice or experienced poker players might have. If you're looking for a comprehensive guide to become a successful player at the tables, Upswing Poker is definitely worth considering.
Frequently Asked Questions
Q: What makes Upswing Poker different from other poker sites?
A: Upswing Poker is a comprehensive poker learning platform that provides a comprehensive library of courses and coaching from some of the top poker minds in the world. Unlike other poker sites, Upswing Poker offers a personalized approach to learning, with custom strategies tailored to each individual's skill level and goals.
Q: Is Upswing Poker free?
A: No, Upswing Poker is not free. There is a free trial period, but after that you must sign up for a paid membership to access the full library of courses and coaching.
Q: What types of poker courses are offered on Upswing Poker?
A: Upswing Poker offers a variety of courses and coaching options, ranging from beginner to advanced levels. Some of the courses include cash game strategy, tournament strategy, Sit N Go strategy, heads-up strategy, and more.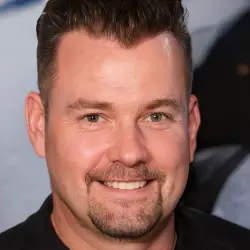 Latest posts by Mike Samuels
(see all)