It's no secret that Thomas Keller is one of the most celebrated chefs in the world. Named the "most influential American chef of all time" by Eater Magazine, he has mastered the culinary arts and revolutionized fine-dining experiences. Now, with his MasterClass course, you too can take a peek behind his kitchen curtain and learn how to create truly remarkable meals.
In this blog, I'll be giving an honest review of Thomas Keller's special recipe for success – from ingredients to
Introduction
The Thomas Keller MasterClass is a comprehensive online cooking program designed to give home cooks the skills and confidence to recreate some of chefs Thomas Keller's signature dishes. This MasterClass has been created in partnership with Chef Keller and his team, ensuring authenticity and accuracy throughout. The course focuses on the fundamentals of culinary techniques, and covers topics such as knife skills, flavor pairing, food presentation, and basic cooking techniques. The main goal of the course is to equip you with the skills needed to craft delicious meals that rivals those served at his world-renowned restaurants.
This review will cover what you can expect from each module of Thomas Keller's MasterClass. Topics such as knife skills, basic cooking techniques and flavor balancing will be discussed in detail. We will also discuss how useful this course is for both professional chefs and home cooks alike as well as how accessible it is for non-traditional culinary students. Finally, we'll summarize our opinion on whether or not taking this MasterClass is worth your time – we've brought several points together from various online reviews to provide a balanced overview of its pros and cons.
Overview of the Thomas Keller MasterClass
The Thomas Keller MasterClass is a comprehensive culinary training program offered by world-renowned chef and restaurateur Thomas Keller. The course includes 20 lessons and covers topics such as knife skills, flavor combinations, advanced techniques for cooking proteins and vegetables, sauces, soups, stocks, and more. The MasterClass provides students with the knowledge and skills necessary to work in any culinary setting from home kitchens to professional restaurant kitchens.
The course curriculum is designed to be comprehensive, yet easy to follow. It begins with an introduction to kitchen essentials and progresses through chapters on topics such as mise en place (ingredients preparation) and purchasing ingredients. As the course progresses, each topic builds upon prior knowledge providing students with a complete understanding of every facet of cooking. By the end of the program, students are well versed in techniques that can be applied in any kitchen setting.
The 20 lessons are supplemented with videos that demonstrate techniques for performing each task safely and effectively – from proper knife handling to sophisticated plating arrangements – and provide helpful feedback from Chef Thomas Keller himself on how to get the most out of each lesson and master essential kitchen skills. Additionally, detailed demonstrations give students an up-close look at how specific dishes are prepared from start to finish – including tips on creating flavor profiles not easily taught in a traditional classroom setting.
Course Structure
Thomas Keller's MasterClass focuses on the fundamentals of cooking and provides instruction on both simple and complex techniques. The course is divided into 24 lessons that cover topics ranging from knife skills to mastering the essential sauces of French cuisine.
Throughout the class, Keller demonstrates a variety of cooking techniques, offering practical advice on all aspects of kitchen work. He also covers techniques beyond those included in his lessons – such as how to make bread or sourdough starter – for viewers to explore at their own discretion.
Each lesson consists of multiple individual chapters, taking you step by step through the preparation and cooking process for various dishes. Keller also provides his own tips and tricks along the way, helping you gain a thorough understanding of the topics covered in each lesson. With over 6 hours total, this course contains an abundance of invaluable culinary knowledge that any aspiring chef can benefit from.
Pros and Cons
One of the best ways to learn cooking skills and techniques is through online cooking classes offered by renowned chefs and culinary masters. In this review, we are focusing on Thomas Keller's MasterClass, a popular online cooking program, to provide readers with a comprehensive evaluation of its pros and cons, as well as recommendations for potential students.
Pros:
Thomas Keller is a well-known two-star Michelin chef so you can trust that you're learning from the absolute best.
The course content emphasizes classic French techniques with information on both simple and complex recipes.
Very comprehensive lesson plans with plenty of guided demonstrations from Thomas Keller himself to help explain essential concepts.
The course also includes video passages from industry professionals such as executive chefs, restaurateurs, food critics, and even an interactive discussion between Thomas Keller and award-winning wine critic Antonio Galloni.
You will receive progress reports with tips on how to improve your skills after each lesson so you can track how far you've come.
Cons:
Although this course has step by step instructions on specialty dishes such as souffles or crepes suzette, the main focus is more contemporary rather than classical French cuisine which may not be suitable for everyone's taste bud preference or skill level.
Unlike some of its competitors (e.g., Craftsy), the MasterClass does not offer any hands on practice in terms of recipes where students are expected to prepare certain dishes practical training opportunity or provide ingredient lists for students to shop beforehand do not exist in this program yet although it states that interactive session are scheduled for future classes). However even without these features, viewers can still gain knowledge from watching demonstrations and working along with the instructor during each lesson if they choose to do so.
Key Takeaways
Thomas Keller's MasterClass on Fundamentals of Cooking Techniques is an engaging and informative course. During the class, Keller provides valuable insight on a variety of cooking tips and techniques that are essential for those looking to hone their culinary skills.
Key Takeaways:
Learn fundamental cooking techniques such as searing, blanching, brining, poaching and reduction sauces.
Understand the principles of creating flavorful dishes which includes seasoning correctly and balancing flavors to achieve the desired taste profile.
Get strategies to become a more resourceful cook that takes into account ingredient properties, ideal temperatures and proper food handling procedures.
Embrace Thomas Keller's philosophy of commitment, compassion and curiosity when it comes to all aspects of the culinary process: from purchasing ingredients to presenting meals in an aesthetically-pleasing way to guests.
Gain an understanding of refining recipes through repeated trial-and-error until they perfectly capture flavor profiles you're seeking.
Tips for Taking the Course
Taking the Thomas Keller MasterClass is a worthwhile experience for anyone interested in becoming a chef or simply wanting to learn about classic cooking techniques as taught by one of the greatest chefs of our time. You'll gain valuable insight from a man who spent decades building an incredible culinary legacy.
Before you begin, be sure to take the time to properly prepare. Here are some tips you can use to make your experience with the Thomas Keller MasterClass more rewarding and enjoyable:
Decide what you want to get out of it: Before diving into the course, take a few moments to consider what you hope to gain from it. Are there particular topics or dishes that interest you? What skills do you need improvement on? Clear goals will help give your studies focus and direction.
Plan ahead: You don't need to spend much time planning, but it helps if you decide ahead of time when and how often you'll watch the lessons and practice cooking them at home. The course is broken down into manageable chunks so that completing it doesn't feel overwhelming.
Create a workspace: If possible, create an area in your kitchen dedicated solely to work done for this course – be sure it has proper lighting and ventilation (especially important if using open flame). Additionally, make sure all required equipment like knives and food processors are readily available so that nothing stalls progress during class sessions.
Take notes: While considering your objectives before beginning is good practice, taking notes while doing each lesson is even better. Savor every moment by writing down key points or ideas discussed in each segment; these reminders can refocus attention when studying similar techniques/recipes later on in the course.
Final Thoughts
In conclusion, Thomas Keller's Masterclass is an immense source of information for anyone looking to master the art of French cooking. Not only can aspiring chefs learn how to craft classic French flavors through Keller's precise recipes and detailed instruction, they can also gain insight into his approach to perfectionism in culinary technique.
From mastering mirepoix and sauces to crafting the perfect eggs Benedict or preparing a flaky croissant, neither time nor resources spared by Keller's lessons. His comprehensive and inspirational courses are sure to provide many learners with the knowledge, skills, and confidence necessary for traditional classical culinary excellence.
Conclusion
In conclusion, Thomas Keller's MasterClass is definitely worth checking out for anyone who wants to improve and deepen their understanding of cooking. Keller has an incredible ability to explain complex concepts in a way that's approachable and actionable, making it easy for home cooks of all levels—even beginners!—to benefit. He uses visual demonstrations and mini-tutorials liberally throughout, providing a strong foundation upon which each student can build the culinary skills they envision.
With his wealth of knowledge, experience and enthusiasm intact, this MasterClass will open up a world of possibilities when it comes to amazing meals you can create at home.
Frequently Asked Questions
Q1: How is Thomas Keller's MasterClass?
A1: Thomas Keller's MasterClass is highly acclaimed and provides students with an in-depth look at the fundamentals of cooking and baking. It has been praised for its comprehensive coverage of culinary techniques and its interactive activities.
Q2: What topics are covered in Thomas Keller's MasterClass?
A2: Thomas Keller's MasterClass covers a range of topics, such as baking techniques, knife skills, food safety, and menu planning. It also provides an introduction to the basics of cooking and baking, including a look at the history, science, and art of cooking.
Q3: How long is Thomas Keller's MasterClass?
A3: Thomas Keller's MasterClass is 60 minutes long. It includes an introduction to the fundamentals of cooking and baking, as well as interactive activities.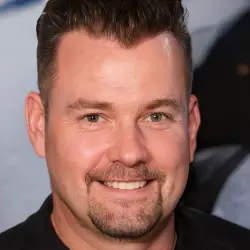 Latest posts by Mike Samuels
(see all)