Are you thinking about taking the Steph Curry MasterClass? Learn about the value of the course and the key takeaways you can expect to gain. You'll have all the information you need to decide if the MasterClass is worth your time and money.
A Short Summary: Steph Curry MasterClass
The Stephen Curry MasterClass is a comprehensive course designed to help basketball enthusiasts improve their game. This lesson covers basic basketball principles, ball-handling and dribbling, how to shoot properly, effective practice routines, and how to prepare yourself both mentally and physically. Additionally, Steph provides you with insight into his personal journey as a professional athlete and the insights he has picked up in many years as a champion athlete. With his wealth of experience and knowledge of basketball, you are sure to impress your friends with newly acquired skills.
The class consists of 15 video lessons divided into 12 major sections that discuss the basics of the game from Steph's perspective. Each video is between 5-20 minutes long and features instruction from Steph on new ways of thinking about basketball strategy, court awareness, pacing yourself in practice drills, proper technique for shooting free throws and 3-pointers, mental conditioning strategies necessary for peak performance during games or tournaments. The class comes with supplemental materials like exclusive interviews with additional NBA players or coaches that provide even further insight into what it takes to become successful on the court.
The course ends with two MVP Challenges where participants must prove they have learned Steph's teachings by practicing what he taught them in an actual game scenario. It includes related step by step instructions as well as some more advanced concepts so even seasoned players can take something away from this class. All in all it is an exceptional value for anyone interested in improving their overall game.
The videos may be replayed multiple times ensuring you really understand the content before moving on; this makes it easy for even beginners to learn at their own pace without feeling too overwhelmed or rushed along by Steph's advanced teaching methods.
An overview of Steph Curry's MasterClass:
The world's most famous NBA champion, Stephen Curry, has released a unique and comprehensive MasterClass course that provides an in-depth look at his coaching methods and skills. Designed for athletes of all skill levels, Curry's MasterClass offers a comprehensive overview of his teachings and expertise in the form of interactive video lessons. Whether you are a beginner or an advanced player, the curriculum is designed to help individual players reach their full potential on and off the court.
In this MasterClass review we will get a glimpse at what to expect from Curry's course. He starts by discussing topics like leadership & teamwork, mental conditioning, shooting fundamentals, practice drills & workouts, how to play all five positions on the court and more! Each chapter consists of interactive video lectures featuring insight from Coach Steph himself along with game highlights and behind-the-scene stories. He also demonstrates some of his signature moves such as ball handling technique, footwork drills and 3-point shooting strategies which can help give students an edge when they hit the court.
In addition to these videos there are also downloadable resources such as cheat sheets & practice plans that students can keep handy to reinforce their learning journey. For those who want more personalized feedback can also make use of Q&A sessions offered by Coach Steph himself during which he answers questions about shooting mechanics or training tips for individual goals.
Overall this Masterclass course provides insight into Steph's knowledge in s great way; from understanding team dynamics to mastering technical skills & strategies necessary for success on court or off!
Steph Curry's MasterClass Lessons Explained (My Experience)
With the belief that he can inspire and personally identify with people from all walks of life, Stephen Curry has released his first-ever MasterClass Course. In this review, I'll look at what Steph has written in his class and how well did it perform regarding its set goals.
The MasterClass consists of several components. The first component is a course workbook with step by step instructions and challenges to help you put your goals into action. Additionally, there are eight video lessons that cover specific topics such as the fundamentals of shooting and dribbling, defining your legacy as an athlete, developing a winning mindset, creating your own basketball playbook and much more.
The video lessons are profoundly informative and entertaining because they not only provide valuable live instruction from an NBA champion but also insights from other special guests such as 5x All-Star Klay Thompson, Faried Nassif (head of player development for the Golden State Warriors), Jayne Appel (WNBA championship player) and UConn coach Howard Dallmar.
So what did I like about Steph Curry's MasterClass? For one thing, the course does not just focus on basketball skills. On top of the self-defense techniques for individuals already playing basketball or for those looking to refine their game each lesson includes valuable life advice from Steph himself that is extremely relevant to life outside basketball as well; Steph talks about effective goal setting strategies as well as how to gain mental strength through dedication and hard work regardless if you are male or female – something only he could impart after a lifetime spent living his own words. Furthermore, some of these lessons come with additional written materials which allows us to review them multiple times if needed without having to see it again on video format.
Overall I believe anyone – whether an aspiring basketball player or someone seeking motivation – would benefit from taking part in this masterclass Course; sign up now!
Frequently Asked Questions
Q: Is Steph Curry's MasterClass worth the cost?
A: Yes, Steph Curry's MasterClass is well worth the cost. It offers an in-depth look at his basketball career, with access to his personal insights, tips, and strategies.
Q: What kind of topics does Steph Curry cover in his MasterClass?
A: Steph Curry covers a wide range of topics in his MasterClass, including his mental approach to basketball, shooting techniques, training and conditioning, and more.
Q: Is Steph Curry's MasterClass suitable for all skill levels?
A: Yes, Steph Curry's MasterClass is designed for all skill levels, from beginners to advanced players. It offers a comprehensive look at Steph's basketball journey and provides valuable insights for players of all levels.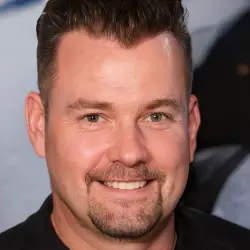 Latest posts by Mike Samuels
(see all)