Are you a storyteller who wants to take your writing to the next level? Look no further than Shonda Rhimes' MasterClass, where you'll learn how to break down her top-notch storytelling techniques. Get ready – this is a masterclass you won't want to miss!
Introduction
Shonda Rhimes is one of the most celebrated showrunners in television, making blockbuster hits like Grey's Anatomy, Scandal and How to Get Away with Murder. Now, her biggest fans can get an insider's look into her creative process with the Shonda Rhimes MasterClass.
In this online tutorial series, you'll be taken on a journey inside Rhimes's career and learn how she turns stories into award-winning series. From crafting characters and structuring plots to producing network shows and marketing product–you'll get insight into all facets of putting a show together from start to finish. Plus, you'll learn valuable lessons such as:
Staying organized
Developing a healthy mindset
Maintaining good relationships with colleagues
And more!
Whether you're aspiring to join the entertainment industry or just love getting behind-the-scenes information on shows you adore–the Shonda Rhimes MasterClass will provide an entertaining opportunity for gaining new skills and developing your potential.
Overview of the MasterClass
Shonda Rhimes' MasterClass provides a comprehensive overview of her groundbreaking approach to writing successful television series, including interactive lessons on storytelling, narrative arcs, main characters, and conflict. The class also offers guidance on the unique elements of television writing such as pitching and working in different formats.
Utilizing her favorite shows as examples, this course is an opportunity for any aspiring TV writer or fan to explore the world of Shonda Rhimes from the comfort of their own home.
Throughout the course Shonda details her creative process from start to finish; discussing what inspired each series and how it has evolved over time. From creating memorable characters and exploring story ideas to writing a script and collaborating with actors and crew members; this master class covers all aspects in crafting captivating television shows. Additionally, there are inspiring interviews with some of Shonda's co-workers providing viewers with an inside look into working one-on-one with Shonda during production.
Ultimately this course will provide writers and fans alike with an introduction into the diverse elements that make up a successful show through tutorials given straight from the Emmy Award-winning mind behind them.
Benefits of Participating in the Course
The Shonda Rhimes MasterClass guides you through her creative process and covers topics such as writing for television, creating compelling characters, and developing a successful TV series. Participants who take this course will benefit from Shonda's storytelling wisdom, her in-depth interviews with top industry executives, and the engaging assignments that allow you to apply your knowledge and sharpen your skills.
You will also have access to extensive online resources such as:
discussion forums where you can network with other aspiring writers;
personal feedback from Shonda on your assignments;
archived video replays of the live webinars so that you can view them again at any time.
At the end of this course, you will receive a certificate of completion and be able to incorporate Shonda's insights into your own projects.
Shonda Rhimes' Unique Perspective
Shonda Rhimes, six-time Emmy Award winning writer, producer and creator of iconic television series such as Grey's Anatomy and Scandal, pulls back the curtains on the entertainment industry in her latest MasterClass.
In it, she shares what she's learned in a career that spans over two decades as one of the most powerful producers/writers in Hollywood.
Shonda Rhimes provides an insider's view into her creative process and discusses how to develop gripping storylines while introducing characters that resonate with audiences. She dives into the power of collaboration, how to refine your work when tackling a rewrite and how to create features that make your projects memorable. Furthermore, Shonda shares invaluable advice on working with networks such as ABC and Netflix that get people excited about upcoming shows or season premieres. Interspersed within these lessons are lively anecdotes about her experiences as a showrunner and stories about key individuals like Kerry Washington, Ellen Pompeo and Viola Davis who helped make Shondaland a culture-shifting phenomenon.
In addition to being motivated from within by hard work and perseverance, Shonda also speaks directly to her students about creating content that is personal for them without worrying about others' opinions. She emphasizes making strong female characters with real-world complexities to foster an atmosphere of inclusion no matter what kind of project you're writing for—TV shows or feature films alike—which will help combat the persistent gender bias in Hollywood walls. It doesn't matter if you have just started writing or are already accomplished; you can benefit from hearing this beloved television mogul talk shop while highlighting unexpected career moments along the way.
Comprehensive Course Content
Shonda Rhimes' MasterClass offers viewers a comprehensive look into the world of television production. From concept to completion, Rhimes provides in-depth lessons on each step of the TV show creating process to give fans an inside look at the cutting edge industry. Through these tutorials, viewers gain an understanding of different elements that go into a story- arc, character arcs, and sequels. Class members will also get expert advice on scripting and selling a pilot, showrunning and producing in Hollywood.
Rhimes dives into topics involving directing, budgeting and production schedules as well as budget considerations for casting. The prolific creator also walks through typical agreement setups and answers questions about day-to-day operations such as how to deal with writers' room dynamics or use the network feedback system for maximum effectiveness.
The MasterClass covers key topics such as:
Story structure fundamentals
Production process tips from Shonda's projects
Developing a successful TV series bible from scratch
Tips on dealing with change in the creative process – all skills necessary for any aspiring tv producer or showrunner.
Webinars with top industry pros about getting an agent or transitioning between careers within television development.
Interaction with Shonda Rhimes
Through the Shonda Rhimes MasterClass, you get a firsthand experience of one of the most experienced TV and film writers and producers. You will be able to customize your learning with over 30 video lessons, each featuring Shonda teaching her techniques in a easy-to-digest format.
Interaction with Shonda is an important component to the course design and allows students to ask questions of her directly. She engages with students via exclusive video office hours, during which she will answer questions and provide individual feedback. Additionally, there are 10+ exclusive interactive assignments designed by Shonda to help you along in your journey to becoming a master storyteller.
You'll have out-of-the box access to special guests including Hollywood bigwigs like Kerry Washington from Scandal and Taraji P. Henson from Empire—they give practical insights into network writing rooms which are especially educational for up and coming writers. Through the MasterClass App you can take part in live Q&A's with these expert speakers as well as watch full LIVE video presentations given by Shonda herself throughout the duration of your course access.
Final Assessment
At the end of taking the Shonda Rhimes MasterClass, participants receive a final assessment that tests their knowledge from the class. This assessment consists of questions about all topics covered and includes some multiple-choice and short answer questions. It serves as a tool for students to evaluate their progress in understanding the material and getting a better idea of how to apply it in their own writing.
The final assessment is divided into several parts, depending on what topics you took most closely notes on. These sections may include:
Story Structure: Review what you've learned about creating an effective story structure and applying this structure in your own work.
Character Development: Review techniques for creating interesting characters and making them believable.
Dialogue Writing: Practice writing stimulating dialogue that reveals who your characters are and builds up suspense.
Scene Setting & Pacing: Identify when scenes need changes in timing or stakes to keep audiences engaged, and how to do it effectively.
Theme & Conflict: Analyze themes running through stories for increased tension & resonance, as well as methods for expanding conflict within the narrative.
Endings: Examine how to craft satisfying endings that tie up loose ends without sacrificing complexity or the ability to contemplate multiple interpretations.
Conclusion
In conclusion, Shonda Rhimes' MasterClass is a comprehensive program that covers all aspects of writing for television. It provides very detailed information, hands-on exercises, helpful critiques from Shonda and her team, and lots of opportunities for growth. The program is engaging, timely, and easy to follow.
For anyone looking to break into the television industry or just hone their writing skills and creativity, the Shonda Rhimes MasterClass is an invaluable resource for up-and-coming writers or veterans in need of a refresher course.
Frequently Asked Questions
Q1: What is Shonda Rhimes MasterClass?
A1: Shonda Rhimes MasterClass is an online course that provides an in-depth look at the creative process of one of the most successful television producers and screenwriters in history. The course is taught by Shonda Rhimes herself and covers topics such as writing for television, creating characters, and developing storylines.
Q2: How does Shonda Rhimes MasterClass work?
A2: Shonda Rhimes MasterClass consists of 20 video lessons and accompanying workbooks. Students can watch the videos from any device, and use the workbooks to practice and apply the concepts taught in the videos. Students also have access to an exclusive online community where they can connect with other students and ask questions.
Q3: What topics are covered in Shonda Rhimes MasterClass?
A3: Shonda Rhimes MasterClass covers a variety of topics, including writing for television, creating characters, developing storylines, pitching ideas, and producing projects. The course also includes tips and advice on how to break into the television industry.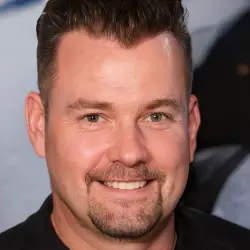 Latest posts by Mike Samuels
(see all)