Welcome to my review of David Mamet's MasterClass! I'm excited to share my insights on the program after diving headfirst into the acclaimed playwright and screenwriter's tutelage. From his unique writing process, to his experience in Hollywood, I've learned a lot about the craft of storytelling from David Mamet—and now I'm here to give you my honest thoughts on whether it was worth it. So pull up a chair, and let's dive into this in-
Introduction
This review will discuss the David Mamet MasterClass, a fantastic educational seminar and workshop that aims to cover a variety of topics related to screenwriting, storytelling, and producing.
The David Mamet MasterClass provides an in-depth look at the art of screenwriting and offers valuable lessons that anyone interested in storytelling can benefit from. There will be an overview of the different components of the MasterClass as well as insights on how it changed our view of storytelling. Additionally, this review also includes what we found most helpful when taking the class.
Whether you're an aspiring filmmaker looking to sharpen your skills or someone just curious about writing stories for the big screen, read on for our comprehensive review on the David Mamet MasterClass!
Overview of David Mamet
David Mamet is a Pulitzer Prize and Tony Award-winning playwright, screenwriter, director, and producer. He has written such acclaimed works as Glengarry Glen Ross, The Verdict, Oleanna and Speed the Plow. His film credits include The Untouchables and Wag the Dog among countless others.
Mamet's MasterClass comprises 24 video lessons which provide an intimate look at his creative process. He explores his approach to dialogue and storytelling, as well as offering invaluable advice on writing authentic characters. Part memoir, part tutorial – David delves into his personal journey towards success in professional theater & film. He offers tips on managing expectations during collaboration and honing one's craft through continuous practice.
Mamet also instructs students on movie production including:
financing options for independent filmmakers
producing domestic or international distribution deals for larger pictures
He speaks from a rare perspective combining his knowledge of production & market with his experience contributing to the medium's greatest successes. By the end of this course participants should not only possess a toolkit of knowledge but will be inspired by Mamet's passionate spirit for storytelling steeped in tradition but looking forward toward progress & innovation in cinema & theatre alike.
Course Content
David Mamet's MasterClass features 20 video lessons and follows a logical progression, starting with the basics of dramatic writing and progressing to more complex topics. The videos involve both lecture-style teaching and practical exercises, which allow the viewer to apply Mamet's teachings to their own projects.
The course begins by introducing Mamet's approach to story development and the basic components of a screenplay. From there, it covers topics such as:
Creating strong dialogue
How to use structure effectively
How to make characters memorable
How practically build scenes from concept to execution
Establishing locale with sensory details
Using humor in dialogue
Forming an actable story through action-reaction
Beyond these core concepts the course dives into more specific topics. Lessons are dedicated to formatting scripts for stage and screen along with easy-to-follow instructions for production scheduling. There is also a section on building believable action sequences accompanied by examples from some of David Mamen's iconic work such as Glengarry Glen Ross and Heist. The class concludes with advice on submitting work in the professional industry, getting critical feedback from agents or editors and submitting/presenting your work effectively in order to find success in your writing career.
Pros and Cons
David Mamet is one of the most renowned writers in the entertainment industry, and that's why his MasterClass is so eagerly anticipated. In this class, you'll get a peek into his creative process and learn more about elements of storytelling such as plot, dialogue, structure, and pacing. Whether you're a beginner or an experienced writer looking for a new perspective, there are many benefits to be gained from taking Mamet's class. To help you decide whether or not it's right for you, here is an overview of the pros and cons of taking David Mamet's MasterClass.
Pros:
Learn from one of the best writers in Hollywood: Mamet has written some of Hollywood's greatest films including Glengarry Glen Ross and The Verdict; listening to him can give you valuable guidance and insight into stronger storytelling techniques.
Mamet teaches all aspects of drama: From character development to finding themes throughout your script, Mamet will guide you through every step – helping you become a better screenplay writer.
Gain unique insights on story creation: No two stories have ever been told exactly alike; understanding pathos instead of plot twists is key, understand how your audience will react to each story line choice taken.
Powerful workbook packed with exercises: Along with 24 video lessons giving key advice on screenwriting topics such as creating tension within characters or using subtext for greater effect; the accompanying workbook is packed with inspiring exercises designed to challenge your writing skills further.
Cons:
Some might find it too long: At over four hours dedicated solely to screenwriting topics such as theme exploration or character psychology; some might find that there isn't enough practical implementation advice for their liking or expertise level.
Difficult for beginners :The advanced level material may be difficult for beginners who don't have any previous writing experience; those just starting out in their creative journey might need extra time to absorb this material properly before they can apply ideas taught by David Mamet effectively.
Relatively expensive :The total price tag per lesson could put off some potential students due do its relative cost compared with more budget friendly Masters classes provided by other educators.
Course Delivery
The David Mamet MasterClass is delivered through videos and written course materials. The videos feature David Mamet himself and explore topics such as crafting a compelling story, the craft of the performance, an exploration of the scriptwriting process, and more. The course includes video lectures with Mamet speaking directly to the student about his approach to writing for the stage, film and television. Additionally, there are instructional downloadable lesson plans that each focus on a specific aspect of story creation or screenwriting.
The interactive component allows students to ask questions and receive feedback as they go through the course. Students can interact with other students in a private forum dedicated to this particular class where they can share their work, learn from classmates' experiences in writing projects, discuss new ideas and ask questions.
In addition to these interactive segments of the class, there are readings assigned throughout in order to provide further insight into Mamet's teaching style. These readings include selections from some of his well-known plays like Glengarry Glen Ross and Oleanna as well as selections written by other renowned authors such as Shakespeare and Ibsen. All these materials provide an enlightened view into storytelling fundamentals taught by one of today's most celebrated writers.
Student Experience
As a student taking the David Mamet MasterClass, you will gain an insight into the craft and philosophy of writing from one of America's most revered authors. Through studying examples from Mamet's own works and listening to in-depth commentary from the playwright, students can gain a greater understanding of his unique approach to writing.
The course includes comprehensive lessons on character and structure, dialogue creation and plotting, dealing with revisions as well as guidance on how to make sure your writing stands out. All sections are split into concise and easy-to-follow videos which feature separate sessions dedicated to topics like character motivation or creating strong tension.
Whether you are a novice writer looking for advice or an experienced professional wishing to brush up, this MasterClass is packed with valuable information.
You will be presented with recommended reading materials such as scripts and stories, receive feedback from Mamet himself along with getting activities that can help cement his teachings in your memory. Additionally there is an exclusive Q&A session where students can get their specific questions answered by the master himself.
Conclusion
In conclusion, the David Mamet MasterClass is an excellent opportunity for aspiring filmmakers and theatre-goers to get an inside look at writing from one of the world's most renowned playwrights. Through his 19 lessons, David Mamet shares his personal writing process and industry knowledge in a clear and systematic way.
The MasterClass course has a variety of interactive features that provide students with the opportunity to create their own work while following along with David Mamet. Additionally, the class provides helpful critiques from Mamet himself, helping students refine their own projects by giving them insightful feedback from one of Hollywood's most successful writers.
Overall, this course is a must for anyone looking to improve their creative skills or break into show business as it provides valuable insight into how successful writers think about their craft. Whether you are just starting out or an experienced playwright, this course will help you hone your craft to become more efficient and effective with your work.
Resources
David Mamet's MasterClass is a comprehensive guide to the craft of screenwriting. It covers everything from how to write compelling characters and believable scenes to creating powerful dialogue that moves the story forward.
The course comes with The Insider's Screenwriting Guide, which provides methodical step-by-step instruction on developing your characters, mastering structure and techniques for writing masterful scenes. You'll also have access to additional resources such as handouts and worksheets for easy reference, along with Mamet's personal scripts so you can understand his approach first-hand.
Along with this knowledge, you'll get valuable guidance directly from Mamet himself through video lessons where he will personally discuss his screenwriting process and answer audience questions. There are even exclusive video interviews with filmmaking professionals who will offer their insights on the movie industry and highlight successes they've had in their own careers.
The entire MasterClass package is designed make sure you get the most out of your experience when you take it, so you can start writing great scripts right away!
Frequently Asked Questions
Q: What topics are covered in the David Mamet MasterClass?
A: David Mamet's MasterClass covers the fundamentals of playwriting, screenwriting, and directing. He also provides practical advice on storytelling, dialogue, and character development.
Q: What makes the David Mamet MasterClass unique?
A: David Mamet's MasterClass provides an in-depth look into his creative process, and his approach to playwriting, screenwriting, and directing. He also provides practical advice for aspiring writers and filmmakers.
Q: How long is the David Mamet MasterClass?
A: The David Mamet MasterClass is approximately 8 hours long, and includes over 20 video lessons.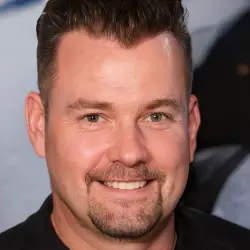 Latest posts by Mike Samuels
(see all)