Are you ready to take your economics knowledge to the next level? Paul Krugman's MasterClass is an invaluable resource for those wanting to understand the complexities of the modern economy. With exclusive lessons featuring Paul himself, this course will give you an insiders' perspective on economics as you explore some of Krugman's most influential theories. Here, we offer an up close and personal review of Paul Krugman's MasterClass!
Introduction to Paul Krugman
Paul Krugman is a Nobel Prize-winning economist and renowned public intellectual. Krugman is currently a professor at the Graduate Center of the City University of New York, as well as an op ed columnist for The New York Times. He has authored or co-authored more than 20 books and over 200 publications in professional journals, including the best-selling textbooks International Economics: Theory and Policy and Macroeconomics.
In this MasterClass, Paul Krugman offers insights into his life's work on economics, from the basics to its major controversies. Paul covers topics such as:
Regional economic growth and inequality
Global problems like climate change and trade tensions
Economic principles like inflation, taxation and public spending
The history of economics from antiquity to modern times
International affairs like Brexit
His own philosophical beliefs about economic policy
How to apply economic theory to solve real-world problems.
Overview of Paul Krugman MasterClass
Paul Krugman's MasterClass is a comprehensive online course designed to give you an in-depth understanding of the world of economics. Whether you're a business executive, politician, student, or just curious about this field, the course offers something for everyone. The class covers topics ranging from global trade and macro economics to public policy and political economy. Throughout the class, Paul Krugman shares his insider knowledge and insights from his unparalleled experience as an economist, author and professor at Princeton University.
The MasterClass comprises over 6.5 hours of video content spanning 24 lectures. Through these lectures, Professor Krugman provides a comprehensive overview of his main areas of expertise: international finance and macroeconomics. He tackles complex concepts such as economic growth and monetary policy in terms that are easy to follow for anyone regardless of their background or knowledge level.
In addition to exclusive video content, Paul Krugman also offers additional resources such as readings and short assignments that will test your understanding along the way. If you're looking to broaden your knowledge on international finance or explore different facets of the macroeconomy, then this is the perfect opportunity for you!
Course Content and Structure
The course content and structure of Paul Krugman's MasterClass are excellent in both theory and practice. He takes a bottom-up approach to teach macroeconomics and it is clear that he has a passion for the subject. He has broken down the topics into six main modules:
Global Perspectives on Economics
The Nature of Money
Economic Models – Theory & Practice
Understanding Inflation & Price Stability
Public Finance
Macroeconomic Policy
In each module he introduces relevant economic models and deep dives into them before examining their real-world application. First he makes sure any areas of difficulty have been cleared up, then moves on to more advanced content as the course progresses. Each lecture includes unscripted audio instruction from Professor Krugman himself as well as optional hands-on learning activities where students can apply what they have learned. At the end of each module there is an Assessment Quiz which students must complete for credit towards their final grade for the course.
Pros and Cons of the Course
Paul Krugman is one of the most respected economists in the world and his MasterClass course offers a comprehensive overview of economics for people who want to understand the overall picture. This course helps students understand the principles, trends, and complexities of modern global economies. It covers an extensive range of topics from fiscal policy, macroeconomics and labor markets to international trade and economic development.
The Pros:
Paul Krugman is a respected leader in economics and shares his vast knowledge in this MasterClass course
The curriculum is structured clearly which makes learning exciting and efficient
The lectures are complemented with real-world examples that demonstrate economic concepts
Interactive activities help learners grasp critical information quickly
The Cons:
Course participants should have a basic understanding of fundamentals before taking this advanced level class
It can be difficult to take in large amounts of information at once
This celebrity MasterClass also includes some lifestyle content which could be offputting to some students
Benefits of Taking the Course
Taking the Paul Krugman MasterClass on economics is an invaluable opportunity to learn from a Nobel Prize-winning economist. In the course, Professor Krugman dives deep into macroeconomics and demonstrates his critical thinking and analysis, covering both theoretical and practical concepts in an engaging way. For those wishing to gain insight into economic forecasting, fiscal policy and international trade, this course provides invaluable advice from a leader in the field.
The class facilitates learning through real-world examples and student interactions in each lecture. By actively engaging with students, Professor Krugman encourages them to think critically about current economic events as well as their own interpretations of economics frameworks. He also dives into AI technology's application to data analysis, providing detailed insights into economic topics such as capital investment and fiscal sustainability.
Throughout the lectures, Paul Krugman shares his expert knowledge on a wide range of topics pertinent to the world of macroeconomics – from monetary policy to public debt – along with lessons he has learned throughout his professional career. This class truly allows students to gain a comprehensive understanding of long-term economic trends due to its broad coverage of economics theory and applications across various fields.
Who Should Take the Course?
Paul Krugman's MasterClass is an ideal course for people who already have basic knowledge of economics and want to expand their understanding in a practical manner. Although the teachings may be too advanced for novice learners, those with intermediate economics knowledge or higher will find the content to be valuable.
Krugman's MasterClass is an excellent resource for anyone wanting to gain a deeper understanding of macroeconomics, international trade and finance, public policy, and more. With Krugman's expertise as a Nobel Prize Winner in Economics combined with his detailed lectures, he guides learners through nuanced topics in the field.
The course is designed for those looking to pursue further study in economics or those already employed in such fields who need a refresher (e.g., public policy makers). Krugman's insights can aid professionals working in government or industry jobs alike. Those interested in investing for themselves or their clients will also benefit from understanding how global markets behave and are influenced by global economic policies. Finally, anyone considering graduate work can get a head start by honing their understanding of economics through this course before jumping into academia.
All these individuals would be well-served by taking this course – whether it be deepening economic knowledge for professional advancement or personal development – it offers engaging content structured in an easy-to-follow curriculum that even experienced learners would appreciate.
Final Thoughts
The Paul Krugman MasterClass is a comprehensive and informative introduction to economics from one of the world's leading economists. Professor Krugman provides a dynamic and engaging teaching style while covering an extensive variety of topics. Throughout the class, topics discussed range from microeconomics to macroeconomics, economic history, and economic policies. His emphasis on understanding policy as well as understanding economic history makes it easier for students to apply economics in their everyday lives.
This class is great for anyone that would like to gain a deeper understanding of economics and has a real desire to learn more about the subject. The lectures are easy to follow and provide plenty of examples, while also providing links to supplemental reading material. The pricing plan is also very competitive with many other MasterClasses offered by big names in the industry.
Overall, this course provides an excellent foundation for any aspiring economist or someone who would just like to learn more about economics without breaking the bank! Professor Krugman does an amazing job of keeping his students engaged throughout each lecture as well as providing supplemental material both online and in print form for those who would like further study outside of the lecture hall.
Conclusion
In summary, Paul Krugman's MasterClass is an excellent course for gaining insight into the world of economics and understanding how to think as an economist. With over 20 lectures and 30+ hours of content, Krugman makes complex concepts accessible and interesting. He covers topics ranging from the fundamentals of economic theory to more nuanced discussions about globalization and inequality.
No matter what a student's background in economics might be, Krugman's MasterClass provides the perfect starting point for learning about this fascinating subject. Really no student should pass on this amazing opportunity!
Frequently Asked Questions
Q: What topics are covered in Paul Krugman's MasterClass?
A: Paul Krugman's MasterClass covers a variety of topics related to economics, including the fundamentals of macroeconomics, economic policy, international trade, and more.
Q: What is the format of Paul Krugman's MasterClass?
A: Paul Krugman's MasterClass is an online course that consists of video lessons, quizzes, and a final exam. The lectures are delivered in both written and video formats.
Q: What level of knowledge is required to complete Paul Krugman's MasterClass?
A: Paul Krugman's MasterClass is designed for both beginners and experienced students of economics. It is recommended that students have a basic understanding of economics to get the most out of the course.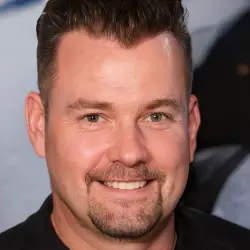 Latest posts by Mike Samuels
(see all)