Are you looking for the inside scoop on how Kris Jenner gets it all done? Well, look no further! I've recently had the amazing opportunity to attend a MasterClass hosted by none other than the queen of multitasking herself – Kris Jenner. In this blog post, I'll be giving you an honest review of my experience with an exclusive peek into a day in the life of this Kardashian kween.
Introduction
Kris Jenner's MasterClass is an online video course geared toward helping students understand the ins and outs of media management and celebrity branding. The course combines self-paced video lessons with interactive exercises, covering topics such as public relations, media relations, crisis management, personal branding and social media strategy. It also provides a series of exclusive behind-the-scenes stories from the perspective of Kris' lifework in fashion, entertainment and business.
Whether you are looking to jumpstart your career in media or just gain some insight into the power of a well-crafted brand story, Kris Jenner's MasterClass is packed with invaluable information from one of today's most successful entrepreneurs.
Overview of Kris Jenner's MasterClass
Kris Jenner is best-known as the matriarch of the Kardashian/Jenner family, but she's also an impressive businesswoman in her own right. In her MasterClass, she teaches viewers not only how to succeed in the world of business and marketing, but also how to maintain a positive attitude that will help you achieve your goals.
Kris covers essential topics such as:
Developing and sticking to an effective branding strategy
Understanding the importance of networking and social media marketing
Learning how to do emotional intelligence work
Interpreting data from analytics
She reveals insights from her decades of experience in media, entertainment and business management, sharing examples from running her own company and working with other brands. She emphasizes the importance of self belief, resilience and hard work to reach success.
Towards the end of the course she focuses on self-care; offering advice on managing stress so that it doesn't overpower your personal life or get in the way of achieving your goals. She also provides inspiring stories about overcoming adversity which sets a powerful example for aspiring entrepreneurs and marketers alike.
Benefits of the MasterClass
Kris Jenner's MasterClass offers powerful and inspiring insight into the art of branding, communication and storytelling. By taking this course, you will have the opportunity to learn from one of the most successful business women in entertainment, gaining valuable knowledge that can be applied in your life.
The MasterClass consists of 22 engaging video lessons, divided into four modules and lasting approximately five hours in total. Each video is accompanied by transcripts and custom lesson plans to help you stay organized as you take Kris Jenner's lessons. Benefits of the MasterClass include learning more about:
Storytelling & Branding – Kris touches on her guidelines for succeeding in a creative industry as well as how she created her personal brand from scratch.
Personal Rebranding & Storytelling – Gain insight into how to identify sharp moments in your own narrative as well as how to create memorable content that fuels your followers' interests.
Growth Hacking & Social Media Strategy – Unlock your inner creativity with tips on how to become an active influencer to boost engagement with limited resources.
Time Management – Learn effective strategies for prioritizing tasks around important deadlines and staying on top of everything simultaneously.
Course Content and Structure
Kris Jenner MasterClass provides an in-depth look at Kris's unique methods for success and how to apply them to any area of your own life. It is presented in fourteen video lessons spanning over two hours and includes numerous text lessons, creative exercises, and practice tasks.
This course opens with an overview of Kris Jenner's personal story of success, which she shares in a candid yet motivating way. She then dives into mindset and offers guidance on cultivating positive beliefs about yourself and your projects.
From there she moves on to her rules for success and provides guided visualizations that help you apply these concepts to your own life. Specific topics include:
Getting ahead
Finding financial security
Strategizing smarter business networks
Delegating as required
Advertising with influence and impact
Understanding when it's time to take risks
The last section focuses on strategies for maintaining success by prioritizing relationships with individuals in all areas of your career or business endeavors. Kris shares her own experiences dealing with detractors and how she managed the accompanying emotions while continuing to stay focused on the larger goals of her projects. Lastly the course closes with a discussion reinforcing the importance of owning one's successes before delving into how one's legacy can be built upon that foundation.
Instructor Insight
Kris Jenner has developed an impressive level of experience and knowledge within the entertainment, fashion, and beauty industries throughout her career. With over forty years of invaluable insight and expertise, Kris leverages her ambition and tenacity to be at the vanguard of many groundbreaking projects.
In her MasterClass course, Kris will provide you with paths to take action in your life, business, or industry. She delves into strategies such as creating a successful personal brand, approaching collaboration opportunities with confidence, utilizing new technology to drive innovation and succeed in media endeavors. Additionally, the course covers practical tips on developing efficient habits to plan and organize media appearances more effectively while connecting with notable brands.
Kris also offers insight on marketing methods which she uses in her own business ventures from successfully launching new product lines to working with A-list celebrities. Moreover, some advice she gives includes staying true to yourself for consistent visual style when conveying brand messaging across different social media platforms as well as taking risks for strategic opportunities that could expand one's career horizons. In the lesson "The Art Of The Pitch" Kris outlines techniques that she has employed throughout her decade-long tenure in media production aimed at shaping a compelling story related to an idea or product while anticipation impacts of potential changes needed to secure wide audience appeal.
Pros and Cons
Kris Jenner's MasterClass provides viewers with an in-depth look at the business of being a celebrity. The course is divided into several lessons, each focusing on a specific topic and providing an inside look into Kris' life and thought process. Below, we have outlined some of the key pros and cons of the course to help you decide if it's right for you.
Pros:
You get to gain insights into the life and career of one of the most successful businesswomen in the entertainment industry.
The lessons cover topics ranging from personal branding to negotiations to content creation.
She provides practical tips for navigating a multi-faceted career.
Cons:
The lessons are brief and do not offer as much detail as some would like.
It does not provide a step-by-step guide for replicating Kris Jenner's success; instead it focuses on introducing concepts and teaching you how to apply them rather than supplying you with detailed instructions.
Some viewers find Kris' delivery style dry or even too scripted.
Final Thoughts
In summarizing this MasterClass review, Kris Jenner has come through with an amazing section of lessons and inspiring advice for any entrepreneur who wants to take the next step in their business growth journey. Her videography and setup were highly professional, which sets a premier standard for the future of online education.
Kris' story is an inspiring one and shows how consistent hard work can reward you in ways that you may never have imagined in life. Her onstage presence also serves to demonstrate a valuable lesson on having confidence when it comes to achieving success. This course is a testament to the power of someone having faith in her own talents and offering advice based on experience – something many entrepreneurs are missing out on today.
Kris Jenner's MasterClass has shown that she has mastered the art of both brand-building and self-promotion. She has provided tools that can be used by entrepreneurs everywhere to pave their own route towards entrepreneurial success. For these reasons, we give Kris Jenner's MasterClass our highest possible rating – 5 out of 5 stars!
Conclusion
Overall, a MasterClass with Kris Jenner is an enjoyable and unique experience. Kris takes you through decades of lessons in the entertainment business and provides valuable insight on handling celebrities, maintaining relationships with the press, developing brand partnerships, and other topics. Her course was easy to follow with good pacing while providing insightful anecdotes throughout.
For anyone looking to get a firsthand crash course in how to build and manage a personal brand empire, or delve into the inner workings of television production, this is definitely the right choice.
Frequently Asked Questions
Q: Does Kris Jenner's MasterClass offer useful advice?
A: Yes, Kris Jenner's MasterClass offers a range of useful advice and tips on how to build a successful brand. It covers topics such as managing a team, developing a business strategy, and creating an effective media presence.
Q: What topics does Kris Jenner's MasterClass cover?
A: Kris Jenner's MasterClass covers topics such as managing a team, developing a business strategy, and creating an effective media presence. It also discusses the importance of networking, how to work with influencers, and how to effectively use social media.
Q: Is Kris Jenner's MasterClass worth the investment?
A: Yes, Kris Jenner's MasterClass is worth the investment. It provides useful advice on how to build a successful brand, as well as tips on how to effectively use social media, network, and work with influencers. It also covers topics such as managing a team and developing a business strategy.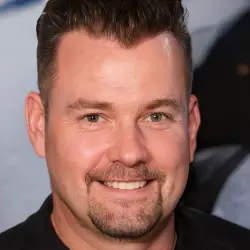 Latest posts by Mike Samuels
(see all)