Are you looking for the buzziest way to become an interior designer? Look no further – Kelly Wearstler's MasterClass has all the ingredients you need to start your own design journey. Let me tell you what I learned from this famous designer in this review!
Introduction
Welcome to the Kelly Wearstler, Design Your Life MasterClass! In this course, Wearstler will be teaching you her creative practices behind designing a home that is unique, refined and reflects your personal style. With over 25 years of experience as an interior designer and tastemaker, she has made waves in the design community. Now she is sharing her wealth of knowledge with you – the aspiring designer or home maker in search of a standout look.
This course is broken down into 8 modules which are designed to take you from start to finish in designing your space – from selecting a concept for each room, developing color palettes to curating furnishings and accessories. Additionally, Wearstler provides guidance on how to make mindful decisions that fit both your budget and lifestyle by repurposing antiques and reworking vintage finds into fresh designs.
By taking this class you'll have access to advice from one of the most influential design minds working today. Let's unravel the process of making stylish choices one step at a time – beginning with Module 1: Concept Designing Your Space!
Overview of Kelly Wearstler
At the heart of Kelly Wearstler's interior design and lifestyle empire is her unparalleled sense of style. This international tastemaker embodies the philosophy of creating living spaces by using a balance of natural elements, artful objects and inspired color. Through her MasterClass course, Wearstler offers her unique approach to mastering the fundamentals of successful interior design, guiding students through key principles and showstopping design ideas.
The comprehensive series covers everything from defining an individual aesthetic to curating a collection of accessories. Students learn how to create a dynamic space by understanding composition, scale, texture and lighting. Wearstler also provides insight on establishing client relationships and making an impact with signature pieces—all while infusing personal expression into each space she works on.
Those who take Kelly Wearstler's MasterClass will have access to engaging video lessons filled with an abundance of answers that inspire new ways to approach creative projects and envision stylish designs. The course is broken down into five primary modules –
Design Foundations 101
Design Basics
Artful Accents
Dynamic Colorscapes
Client Liaison
—each filled with tips about working through common design challenges and insights about transforming ordinary materials into vibrant statements worthy of admiration.
Course Content
Kelly Wearstler's MasterClass "Fearless and Fabulous" provides students with an in-depth view into her design process, methods, materials and concepts. Through 20 lessons and displays of her past and recent work, this class offers students the opportunity to test their own creativity while learning from the best in the field.
The course breaks down as follows:
Design Foundations: Learn Kelly's approaches to breaking down the fundamentals of design including composition, balance, color theory and more.
Developing Your Signature Look: Learn classic elements to keep in mind when developing your unique style.
Creating a Storyline: Learn how to convey a specific moment in time or message through interior design.
Customizing Spaces: Receive hands on guidance from Kelly on how to personalize any space from start to finish.
Finding Your Design Voice: Understand how materials create visual statements that communicate ideas with clarity and confidence.
Making it All Come Together: This project guides you through what it takes to make your design come alive regardless of budget or timeline.
Practical Tips & Tricks: Put together a portfolio of your work showcasing both before & after photos while strengthening your confidence by sharing advice & knowledge garnered throughout the course.
Benefits and Advantages
Kelly Wearstler's MasterClass is a comprehensive, engaging course in interior design and decorating. With live-streamed video classes, discussion forums, tips from master instructors, and weekly assignments to reinforce your knowledge and confidence, the Wearstler MasterClass provides an invaluable education for anyone curious about the field.
The advantages of enrolling in this program include the access to exclusive content that you won't find anywhere else, personalized guidance from Kelly herself in a private online forum, and insider tips on her unique approach to interior design. Plus, you'll have an experienced teacher on hand to answer any questions you may have throughout the program.
Each lesson of the Wearstler MasterClass includes exclusive videos and interactive activities such as "Surprise & Delight" challenges where students test their skills against one another. The weekly assignments are designed to get you thinking outside the box while giving feedback on each other's work for peer support and networking opportunities. Additionally, each student will gain valuable feedback from professionals in the field through critiques provided at regular intervals during the course – from working with fabric swatches to sketching out room layouts – all culminating with a final project that demonstrates what has been learned.
Cost & Pricing
Kelly Wearstler's MasterClass provides an in-depth look into the designer's design process. It is part of the massive online course library offered by MasterClass and can be accessed for a flat fee.
Cost & Pricing: The Kelly Wearstler MasterClass costs $90, which gives access to all videos, assignments, expert insights and more included in the class. Each lesson features over 20 minutes of footage that you can view via your own schedule. You can also add extra student materials such as worksheets, cheat sheets and discussion forums to your class subscription for an additional charge. Furthermore, those who purchase the All-Access Pass will receive a 10% discount on any additional classes they decide to take later on. Access to the course is unlimited upon purchase and users may return to revisit any lessons they want at any time.
Learning Outcomes
Kelly Wearstler's MasterClass provides an opportunity to learn how to think like an interior designer, understand the core principles of design, and use modern tools and techniques to create beautiful spaces. This class allows students to gain valuable insights into each stage of the process, from initial concept creation and colour curation, through to the details of selecting fabrics and furnishings. Together with Kelly Wearstler's expertise in creating timeless interiors that are sophisticated yet livable, students will learn how to:
make strong decisions about layout, finishes and detailing;
apply colour confidently;
analyze a space for its potential;
use lighting for dramatic effect;
introduce organic materials for sophistication;
combine classic beauty with modern edge.
By the end of this course, learners should be able to demonstrate a new-found confidence in their interior design abilities. They will have a foundational understanding of design principles while having developed an aesthetic inspired by Kelly's style that speaks true to their personal point of view. Learners should also know how to navigate various design challenges using practical solutions within any budget, while maintaining the highest standards in quality & taste. Through this course, students will gain insight into how design can be used as an expression of self and serve as source of joy – two key points that are core foundations within Kelly's vision & philosophy.
Final Thoughts
Overall, Kelly Wearstler's MasterClass is an inspiring course for budding interior designers wishing to learn from a well-known professional. The course focuses on many important aspects of creating a space, from composition and color theory to project management techniques and client interaction techniques. In addition, Wearstler shares several industry secrets that only experienced professionals know.
The lessons in the class are both informative and practical, making the course well worth the money. Wearstler's passion and attention to detail are evident throughout, so it is no surprise that her students have responded favorably to her teaching style.
Whether you are just starting out as an interior designer or refining your existing skillset, this MasterClass is sure to inspire and guide you in new directions while preparing you for professional assignments and helping you understand the ins-and outs of working with clients. With plenty of video lessons and supplemental material included in the course, it can also serve as a great reference guide for any individual looking to expand their knowledge about interior design.
Conclusion
In conclusion, Kelly Wearstler's MasterClass is highly recommended for aspiring interior designers and professionals in the design industry. The class covers a wide range of topics from how to start a business to creating custom designs, and the lessons are all delivered in an engaging and easy-to-understand way. Additionally, the course comes with lifetime access to the material which means that students can return to it whenever they need help along their journey.
With its comprehensive lessons and helpful resources, Kelly Wearstler's MasterClass is an invaluable resource for anyone looking to take their interior design skills to the next level.
Frequently Asked Questions
Q1: What topics does Kelly Wearstler's MasterClass cover?
A1: Kelly Wearstler's MasterClass covers a variety of topics related to interior design, including color theory, scale and proportion, spatial planning, and material styling.
Q2: How will taking Kelly Wearstler's MasterClass help me?
A2: Taking Kelly Wearstler's MasterClass will give you an in-depth look at the principles of interior design and help you develop the skills you need to create beautiful and functional spaces.
Q3: What kind of feedback will I receive from Kelly Wearstler in her MasterClass?
A3: Kelly Wearstler will provide personalized feedback on your projects and design solutions throughout the course.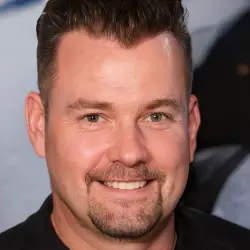 Latest posts by Mike Samuels
(see all)