Introduction to italki
Italki is an awesome platform for language learning. It connects students with professional tutors from round the world. 10,000 teachers and 5 million users make it unique. You can learn over 130 languages at a personalized and affordable rate. It's user-friendly interface and interactive tools let you pick teachers according to their reviews and ratings. You can even schedule lessons at your convenience.
Moreover, it's a great place to practice speaking with native speakers. Also, it offers writing correction services, individualized learning plans and online classrooms with live video calls and screen sharing. Italki has been helping people learn languages since 2007.
One happy user improved her Spanish skills in a few months. She practised daily conversations with her teacher on Italki. She found the experience convenient and practical as compared to traditional language schools. Her tutor provided tailor-made exercises based on her weaknesses which made her confident in public forums. She recommends Italki to anyone seeking a flexible approach to learn a new language without burning a hole in their pocket.
If you need someone to help you master a foreign language, you can count on Italki!
How italki works:
Italki is the online language-learning platform. You can find native-speaking teachers from around the world. Just choose one that fits your budget and schedule. The platform includes tools like video chat and messaging, for talking to your teacher outside of lessons.
You can also meet other language learners and have language exchanges in the italki community. Plus, use their notebook feature for writing corrections from native speakers.
You can have one-on-one lessons, group lessons or pre-made courses from italki teachers. Payment options include the pre-paid credits or monthly billing.
Are you looking for a quick crash course before a trip? Italki offers that too. Though, they cater to all levels of language learners.
Also, you have the freedom to switch teachers if you don't like the experience you're having. This gives you the chance to change and improve your learning experience.
Is italki safe? Erm… if you want danger, go on a blind date with a serial killer instead!
Is italki safe:
Security is a top priority for italki. Users are asked to verify their identity. Payments are held until classes are completed. Disputes are resolved. Extra safety features can be enabled. User activity is monitored to spot suspicious behavior and ban fraudulent accounts. Reviews and ratings should be checked before selecting a teacher. Lastly, coping with unreliable internet is the ultimate test of patience when learning with italki.
Challenges faced while using italki:
Italki: Overcoming Obstacles
Italki offers many advantages, but there are some barriers. These include:
Technical difficulties – Network outages or app problems.
Teacher availability – Time zone or language limits.
Incomplete tutor details – Could need more data before choosing a tutor.
Session planning – Difficult due to personal and work commitments.
Although there are challenges, navigating Italki is easy. This makes language learning possible at any time, from any place.
The Daily Express newspaper reported in August 2021 that China's e-learning market is expected to reach $243 billion by 2022. Don't miss out on this chance to become a polyglot champion – give Italki a try!
Conclusion: Final thoughts on italki and recommendations.
Our evaluation of italki is that it is a proficient and efficient language learning platform for students. It provides customized lesson plans and certified teachers, plus the chance to connect with native speakers. If you need to improve your language ability, we recommend italki.
The user-friendly interface makes it straightforward to find an instructor and arrange classes. The virtual classroom has the tools for the student and teacher to communicate. The pricing plans are customisable and affordable.
One area for development could be to enhance the filtering when searching for teachers. Though there are many instructors, search functions that are more distinct would be advantageous in finding the perfect teacher.
Interesting to note is that italki has facilitated over 10 million language lessons since its launch in 2007, per their website.
Frequently Asked Questions
1. How does italki work?
italki is an online platform that connects language learners with qualified language teachers around the world. Users can search for teachers based on their language of choice, teacher rating, availability, and pricing. Once users find a teacher they are interested in, they can book a lesson with them and pay through the platform. The lesson takes place through a video call on the italki website or app.
2. Is italki safe?
Yes, italki is a safe platform. All teacher profiles have to go through a verification process before they can start teaching on the platform. Users can also leave reviews and ratings after a lesson to help other users make informed decisions when choosing a teacher. Additionally, italki uses SSL encryption to secure user data and transactions.
3. How much does italki cost?
italki does not charge a membership fee or any other hidden fees. Users only pay for the lessons they book with their chosen teacher based on the teacher's hourly rate. The price ranges vary depending on the teacher, language, and lesson type, but most lessons cost between $10 to $30 per hour.
4. Can I cancel or reschedule a lesson?
Yes, users can cancel or reschedule a lesson up to 24 hours before the scheduled lesson time. If users cancel or reschedule within less than 24 hours, the lesson fee will still be charged to their account. Teachers may also have their own cancellation and rescheduling policies, which users should review before booking a lesson.
5. What should I do if I have a problem with my teacher?
If users have a problem with their teacher, italki encourages them to communicate with their teacher first and try to resolve the issue. However, if the issue persists, users can contact italki support for assistance. italki has a dispute resolution team that can assist with issues such as teacher unresponsiveness, inappropriate behavior, or technical issues during the lesson.
6. Can I use italki to learn any language?
italki currently offers lessons in over 100 languages, including popular languages such as English, Spanish, French, Mandarin, and Japanese, as well as less commonly spoken languages such as Arabic, Swahili, and Farsi. Therefore, users can use italki to learn almost any language they are interested in.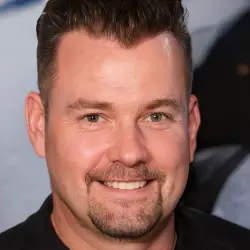 Latest posts by Mike Samuels
(see all)