Have you ever wondered what it would be like to learn from one of the greatest jazz musicians in history? Well, Herbie Hancock's MasterClass might just be your chance! In this blog post, I'll review my experience taking Herbie's class and share what I learned about making music through his teachings. So get ready for a jazz-infused learning experience – it's time to take a claSS with Herbie Hancock!
Introduction to Herbie Hancock and His Music
Herbie Hancock is a legendary jazz musician and world-renowned composer, with a career that spans seven decades. He is considered one of the most influential jazz artists of our time, and his work has influenced jazz music in countless ways.
In the Herbie Hancock MasterClass, he takes viewers on a journey through his career as he teaches an exploration of jazz music from composition to performance.
In this introductory section of the course, Herbie will give an overview of his own music and share inspiring stories about some of the famous works he's composed over the years. He will discuss the powerful influence jazz improvisation has had on him throughout his life and how it has helped him stay creative over all these years. He'll also reveal some of his favorite recording techniques, approaches to writing songs, and specific rhythms used in different genres from Latin to funk.
Overview of the Herbie Hancock MasterClass
Herbie Hancock is an award-winning jazz pianist, Grammy-winning composer and electronic music pioneer. His name and jazz style have become synonymous with innovation in music for over five decades.
In this Herbie Hancock MasterClass review, we provide an overview of the online learning opportunity as well as explore what participants learn from it.
Designed for intermediate to advanced musicians, this series focuses on improvisation, harmony and other essential skills while exploring Herbie's creative career journey. The course dives deep into his creative process and provides in depth lessons on how to recreate his legendary sounds across several genres including Jazz, Funk and R&B. Herbie also shares candid stories of working with such powerhouse artists as Miles Davis and Stevie Wonder.
In addition to live performances by Herbie Hancock, participants will also get to watch video lectures on rhythm & harmony topics covering a wide array of concepts like modes & scales, harmonic tone lines and transcribing solos/ improvisations among others. The class also includes play along practice sessions featuring audio stems and downloadable sheet music so that learners can jam with Herbie in real time from their own homes. There will be 24 total video lessons with accompanying resources available for download or streaming on the web or mobile app platform of choice. Participants will also have access to discussion boards where they can share ideas about their experience learning from Herbie's teachings alongside other eager students from around the world!
What You Will Learn in the Herbie Hancock MasterClass
The Herbie Hancock MasterClass is an online course designed to teach aspiring musicians the secrets of jazz and improvisation taught by the legendary composer, pianist, and bandleader. In this unparalleled look into Herbie's musical genius, he will discuss how to get inside the music, unlock your creative potential, and push yourself as an artist.
Students will be given insights into jazz concepts such as harmony and theory through in-depth lessons from Herbie himself. He will also provide advice on how to find one's own voice in jazz as well as insightful anecdotes about his amazing career playing with artists such as Miles Davis and Sonny Rollins.
In addition to learning about jazz theory and improvisation techniques, students will receive a comprehensive overview of the basics of jazz piano performance such as:
Basic voicings
Comping styles
Rhythmic repetitions
Lines played over standards changes
Herbie will also show students how to use technology in performance by demonstrating ways to develop textures within electronic music production software like Logic Pro X.
The MasterClass promises an interactive experience with plenty of demonstrations by Herbie that is sure to help elevate your improvising skills. With a comprehensive review of concepts like chord structures and performing techniques along with feedback on assignments you submit directly to Herbie Hancock himself – it's an opportunity you don't want to miss!
Review of the Course Content
Herbie Hancock's MasterClass online course offers a comprehensive overview of music composition and improvisation as it can apply to a variety of styles and genres. Over the course of 20 lessons, Hancock provides expert instruction and advice to help aspiring musicians build their understanding of music theory, technique, production, and instrumentation.
By the end of Herbie Hancock's MasterClass, students will have gained an understanding of:
General music theory and its application in the studio or onstage.
Basic harmonic concepts and improvisational approaches in jazz and funk music.
Genre-specific performance elements such as swing feel or syncopated grooves for R&B/Soul/Funk and playing solo piano within a band context.
Efficiency versus complexity when composing for different instruments.
Harnessing collective creativity for more interdisciplinary arrangements.
The course teaches fundamentals that apply to both live performance situations as well as studio work; from basic chords, chord progressions and scale patterns to advanced embellishments like two-handed voicings or sound design techniques on digital audio workstations. Additionally students are encouraged to experiment with arpeggios within musical forms like waltzes (3/4), bossa novas (2/4) or sambas (1/8).
Not only can viewers benefit from watching Herbie Hancock perform different tunes but also get insight into how his creative process works when it comes to creating new tracks – starting with a single idea that expands into fully orchestrated productions.
Pros and Cons of the Herbie Hancock MasterClass
The Herbie Hancock MasterClass is an excellent educational resource for aspiring jazz musicians, as well as experienced keyboard players. In this review, we'll cover the pros and cons of taking this class so that you can decide if it will be a good fit for you.
Pros:
Herbie Hancock is an inspirational and legendary jazz musician who shares his wisdom and experience throughout the course in a very accessible way.
The quality of video production is excellent, with HD videos featuring multiple camera angles to give viewers the best experience.
The course offers valuable practice exercises and quizzes to reinforce learning objectives and ensure that students gain new skills they can use in future musical endeavors.
Herbie Gibson brings in a wealth of guest instructors including Vince Mendoza, Nile Rodgers, Vinnie Colaiuta and more which provide students with different perspectives on jazz music making.
The opportunity to get access to Herbie Hancock directly by submitting questions for him to answer during the course is a unique advantage for MasterClass enrollees.
Cons:
For those who are not familiar with music theory concepts such as improvisation, chord structure and basic scales, the class may require outside resources or further study before getting started.
Some of the topics covered do require knowledge of using digital audio workstations like Logic Pro X or Ableton Live, which may put some beginners at a disadvantage compared to more experienced producers.
This class does not cover basic piano technique lessons such as scale fingering drills or proper hand position when playing keys – this will have to be learned outside of this course unless special arrangements are made with the instructor.
Final Thoughts on the Herbie Hancock MasterClass
The Herbie Hancock MasterClass has been a tremendous learning opportunity and is highly recommended. Whether you are a budding jazz musician or just interested in exploring the genre, the tutorials, performance videos and other materials will be of great benefit. The class gives you direct access to Herbie Hancock's vast knowledge of jazz and music in general, as well as his invaluable insights about improvisation, musical techniques and theory.
There are also plenty of opportunities to practice what has been taught with play-along tracks available for download and over 5 hours of video from his private studio sessions.
Overall, the Herbarie Hancock MasterClass offers great value for aspiring jazz musicians who wish to expand their skills or gain new insight from an experienced mentor. The content is comprehensive yet easy to follow and allows you to progress at your own pace. With all this on offer, it is definitely worth checking out!
Additional Resources for Learning About Herbie Hancock
For those wishing to learn more about pioneering jazz-musician Herbie Hancock, in addition to the Herbie Hancock Masterclass, there are a number of other excellent resources available. Below are a few of these additional sources.
Books
Herbie Hancock: Possibilities (2016) is an authorized biography written by Lisa Dickey that chronicles the life journey of this iconic artist and his career spanning over sixty years.
Videos & Documentaries
The musician has been a featured in several documentaries, including The History of Jazz on PBS (1995), Imagine: Herbie Hancock (2006) and Possibilities: A Journey with Herbie Hancock (2014). In addition, videos such as The Very Best Jazz DVD Collection (2005) and Imagine: John Lennon 75th Birthday Concert – featuring Herbie Hancock on keyboards – are now available for purchase or streaming.
Interviews & Podcasts
Interviews showcasing the musician's passion for music can be found on many platforms including independent film magazine Hammer to Nail,[1] NPR's Fresh Air,[2] as well as The Arsenio Hall Show.[3] Fans can also explore podcasts such as Jazz Music Today[4] and an episode of How I Built This with Guy Raz dubbed "The Godfather of Electronic Jazz".[5]
Conclusion
Overall, Herbie Hancock's Masterclass is an excellent way to learn from one of the true masters of jazz and Modern music as a whole. His wealth of knowledge and experience make him an ideal teacher, providing valuable insights into the craft of music-making. He also provides invaluable advice on expanding your creativity and developing your own unique style and interpretation of music.
By using his keys as a vehicle for learning, he gives you a truly unique opportunity to connect with a musical master and become better musicians in the process. We highly recommend this Masterclass!
Frequently Asked Questions
Q: How is Herbie Hancock's MasterClass?
A: Herbie Hancock's MasterClass is an excellent way to learn about jazz music and the creative process of making music. It includes a series of in-depth video lessons, plus additional resources and performances. Students will gain insight into how Herbie creates music, as well as learn various techniques and approaches to jazz improvisation.
Q: What topics are covered in Herbie Hancock's MasterClass?
A: Herbie Hancock's MasterClass covers a wide range of topics, including improvisation, composition, playing with a rhythm section, and performance tips. He also discusses some of his own compositions and how he approaches them.
Q: Is Herbie Hancock's MasterClass worth the cost?
A: Yes, Herbie Hancock's MasterClass is definitely worth the cost. Not only is it an excellent way to learn about jazz and the creative process of making music, but it also includes a variety of resources and performances. It's a great way to gain insight into Herbie's creative process and learn various techniques and approaches to jazz improvisation.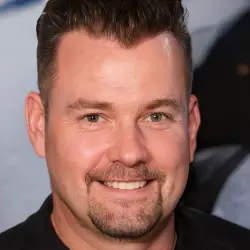 Latest posts by Mike Samuels
(see all)