Looking to learn a new language but unsure of which app to use? Take the guesswork out of it and let me help you out with Busuu – a top-rated language learning app. Busuu has been helping people around the world learn new languages with its easy-to-use platform, extensive courses, and helpful support system.
In this review, I'll give my honest opinion on everything Busuu has to offer so you can make an informed decision on whether it's the right fit for you.
Introduction
Busuu is an app-based language learning system with courses in 10 different languages and users from 190 countries. It has become a hugely successful tool for people of all ages learning languages, particularly English. With interactive language classes, personalised feedback from native speakers, grammar drills, vocabulary building and much more, Busuu stands out as an excellent choice in language learning apps.
This review will look at many of the features included with Busuu such as the interface design, quality of content and range of lessons and explain why it has become one of the leading apps for language learners globally. Additionally, this review will provide you with an insight into how effective the app can be when used to learn a new language and show you how easy it is to access all the features included in a subscription.
Features
Busuu offers a comprehensive language learning experience that includes a variety of features, both to help learners become comfortable with the language and to build their core competency. Busuu combines traditional methods like flashcards, speaking practice, and guided grammar exercises with more modern digital tools such as voice recognition software and real-time feedback from expert teachers and native speakers.
Users of the app will find an array of tools to tailor language lessons to their own needs:
Dialogue: The dialogue feature allows users to engage in conversations with native speakers in order to improve their conversational skills.
Vocabulary Practice: Learners can review key words with the use of context challenges and fill-in-the-blank quizzes.
Grammar Training: The Grammar Training tool contains a selection of activities designed to reinforce key concepts such as tenses, articles, nouns and pronouns, prepositions, and verb conjugations.
Writing Assignments & Feedback: Learners can submit writing assignments for correction by native speakers or Busuu's team of language experts.
Speaking Assessments: The speaking assessments feature allows users to recite excerpts from text passages which are then graded by Busuu's speech recognition software.
Interactive Stories & Audio Lessons: Learners can practice their reading skills while gaining an understanding of Spanish culture through interactive stories designed for all levels. Audio lessons focus on pronunciation by having learners record themselves speaking exercises that are then corrected by either a certified teacher or one of Busuu's native speaker partners.
Benefits
Busuu is an online language learning platform that offers interactive tools and content to help learners master a number of different languages. Used by over 50 million people worldwide, Busuu stands out as a one-stop resource for language learning success.
Busuu's platform offers users access to courses in twelve languages, as well as study materials and other enhancements like pronunciation correction. The lessons are designed using communicative teaching techniques, so students don't just learn grammar and syntax; they also grow their ability to understand speech and express themselves effectively in the language they are studying.
The primary benefit of using Busuu is its comprehensive library of courses and resources. With courses in twelve languages, Busuu makes it easy for learners to find something that meets their needs regardless of their language goals or existing skillset. Additionally, each course features interactive elements such as games and audio-visual media that make mastering the material more enjoyable and convenient than traditional learning options. Finally, the interactive practice sessions are designed to help students quickly strengthen their listening comprehension skills by minimizing physical barriers like distance or access to native speakers that often prevent learners from getting hands-on practice with a speaker from another culture or country.
Pricing
Busuu offers a wide range of pricing plans so there is something to fit different needs and budgets. Its Basic Plan is free and includes limited access to the website content. The Premium Plan provides full access to chats with native speakers and personalized feedback from tutors as well as offline usage for all courses, lessons, and exercises.
For those looking for a longer-term subscription, the 6-month plan offers 30% off the price of the monthly plan. For even more savings, the 1-year Membership plan offers 40% off regular prices and users can save even more with referral bonuses. All pricing plans can be easily adjusted directly from your Busuu profile page. Additionally, users can opt to make one-time payments with Paypal or credit/debit cards for select items such as Vocabulary Trainer packs or Premium features.
User Reviews
Busuu is a popular language learning app that has gained popularity in the past several years. Many users find it to be an effective tool for mastering new languages quickly and conveniently. In order to accurately gauge how helpful Busuu has been in helping people reach their goals, it is important to look at user reviews from verified customers who have used the platform.
The reviews provided by users on Busuu tend to be overwhelmingly positive. Most people enjoy the engaging and adaptive lessons, which range from beginner to advanced levels, and many have reported being able to use the app effectively for months with only short bursts of effort each week.
Users also appreciate the ease of signing up and payment process, which does not require any kind of subscription agreement or long-term commitment. On top of that, Busuu offers its learners complete access to their study tools like video lessons and conversations on mobile devices as well as desktop versions.
In addition to these advantages, most reviewers also found that they greatly benefitted from:
Studying with other learners via web chats in various languages
Compiling flashcards and creating custom test sets that are specifically tailored towards their learning needs.
Pros & Cons
Busuu is an online language learning platform that offers users access to over 12 different languages. It is designed for people of all levels, from beginners to advanced learners. The Busuu app and website have a lot of features that assist users in learning a language, including word games and audio lessons. Additionally, users can connect with native speakers through Busuu's community chat feature. Here are some pros and cons to consider when deciding if Busuu is the right language-learning platform for you.
Pros:
Accessible: With both a mobile app and website, Busuu can be used anytime, anywhere – making it easy and convenient to review additional language concepts whenever they come up in conversation or while traveling abroad.
Valuable: Learning with native speakers on the community chat provides valuable real-world conversations that allow students to apply the language they are learning in authentic contexts.
Interactive: A variety of engaging features like word games, audio lessons, and quizzes keep learners engaged and motivated throughout the process of mastering a new language.
Cons:
Subscription model: While most of the features on Busuu are included in their free version, access to additional languages or comprehensive courses requires a paid subscription which may not be feasible for some individuals or organizations.
No offline access: Without an internet connection, you won't have access to any of the content on Busuu which can be an issue when abroad without reliable WiFi or unlimited data plans.
Limited Community: The community chat can only be accessed by paying members which limits opportunities for real-world connections with native speakers who could help improve your spoken fluency.
Alternatives
Busuu is an online language learning platform that offers courses in twelve languages. The courses are designed to provide users with the tools they need to become fluent and confident in their chosen language. Busuu offers a variety of different features for users to explore, but there are some other excellent language learning options available on the market.
Below is a list of alternative programs and platforms that may meet your needs if you are looking for something different from Busuu:
Duolingo: Offers free and premium language lessons, practice activities, and game-like challenges.
Rosetta Stone: A comprehensive solution intended to help users learn a new language quickly by engaging both verbal and visual learning capabilities.
FluentU: Offers real-world video content coupled with interactive quizzes designed to help users learn more than just grammar but also pick up on cultural patterns.
Babbel: Tailor made lessons focusing on conversation and pronunciation skills, paired with interactive dialogues.
Memrise: Uses flashcards and repetition techniques to teach vocabulary words efficiently so that users can have an easier time understanding during conversations or reading materials in their target language.
There are many other options available besides these five programs; take some time to explore different programs before committing to one specific option in order get the best results for your learning goals!
Conclusion
When it comes to language-learning apps, Busuu is one of the most varied and comprehensive on the market. With courses created by accredited language experts, in-depth material and exercises to practice your new skills, and access to a community of like-minded learners from all over the world, this program has you covered for all your language needs.
Overall, Busuu does an excellent job of creating an enjoyable experience for both language learners of any level and those looking to make the most out of their digital learning journey. The clear structure, practical assignments designed for effective learning, and the ease with which new words can be acquired are some of its biggest assets – making it an ideal program for anyone who wants to learn a new language.
Frequently Asked Questions
Q1: What is Busuu?
A1: Busuu is a language learning app that provides users with lessons and activities in 12 different languages.
Q2: How much does Busuu cost?
A2: The Basic version is free, but the Premium version is available for purchase at $9.99 per month or $59.99 for the year.
Q3: Is Busuu effective for language learning?
A3: Yes, Busuu has been praised for its effective language learning courses that use a combination of interactive learning techniques.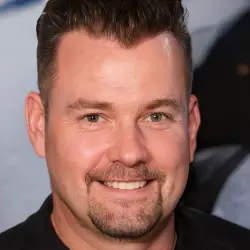 Latest posts by Mike Samuels
(see all)