When it comes to pushing physical and mental boundaries, there's nobody more inspiring than Alex Honnold and Tommy Caldwell. So, when we heard from MasterClass that these two climbing legends had teamed up to share their secrets in an online class, we couldn't resist signing up. Read on for our full review of the Alex Honnold and Tommy Caldwell MasterClass!
Introduction
Welcome to Alex Honnold and Tommy Caldwell's masterclass review! Alex Honnold and Tommy Caldwell have joined forces to offer pro-climbing insights with their Rock Climbing MasterClass, an online interactive course. It's one of the most comprehensive instructional climbing courses offered. If you've ever wanted to pick up rock climbing but felt overwhelmed with all the details, this course is for you.
We'll take a closer look at the two climbing pros, their tips and advice for new climbers, and what makes this course so unique. Let's get started!
Alex Honnold and Tommy Caldwell Background
Alex Honnold and Tommy Caldwell are two of the world's most renowned rock climbers. In addition to setting new benchmarks in climbing difficulty, they have also established themselves as accomplished outdoor adventurers and mentors.
As part of their MasterClass on rock climbing and adventuring, Alex Honnold and Tommy Caldwell share their wealth of knowledge through 19 video lessons.
This in-depth rock climbing course lets beginners learn from the best as Alex and Tommy provide expert insight into every aspect of the climbing journey-from setting goals, choosing gear, technique instruction, choosing a route for your trip, preparation for big expeditions, guiding a group climb and understanding the risks associated with extreme climbing. You will build on fundamental skills such as basic knot tying to advanced physics fundamentals related to hang weighting & movement assessment.
Plus, you'll gain access to exclusive content created exclusively for student consumption including video summaries after each lesson along with downloadable worksheets so that you can track your progress. After working through this program with Alex Honnold and Tommy Caldwell's expertise by your side, you gain confidence that will help you take on any challenge that comes your way.
What is MasterClass?
MasterClass is an online education platform that provides access to world-renowned experts who teach masterlevel lessons presented in 20-minute video modules. With classes covering a variety of topics such as money management, cooking, sports strategy, and design, there is something for everyone on the platform. This particular course features climbing athletes Alex Honnold and Tommy Caldwell who are both experienced mountaineers eager to provide their tips and advice on the mountain.
This course takes the form of 16 lessons that range from storytelling to route planning in order to give viewers insight into various aspects of rock climbing. The lesson plans are broken down into three different areas – fear/mental strength, movement awareness/efficiency, and story telling/route planning as well as five bonus lessons. These bonus lessons provide further guidance for beginners in easy-to-understand terms so even those with no experience can find value from this course.
In addition to providing a comprehensive look into different facets of climbing the mountain, the content provided by Alex Honnold and Tommy Caldwell also includes personal mastery stories from each athlete which helps viewers gain a better understanding of how they approach climbing routes and find success at difficult ascents.
All in all, this MasterClass provides an overview of rock climbing basics as well as real life stories that make it an interactive experience for viewers so they can gain valuable skills while learning at their own pace.
What is Included in the Alex Honnold and Tommy Caldwell MasterClass?
The Alex Honnold and Tommy Caldwell MasterClass is a comprehensive online course created by two of the world's best climbers. Through engaging tutorial videos and lectures, viewers get first-hand advice from these rock climbing legends on everything from training techniques to nutrition to gear selection.
The course covers a wide range of topics, including physical conditioning, proper climbing technique, nutrition tips, gear selection, mental preparation strategies, and environmental awareness. The video tutorials give an in-depth look at how the two expert climbers approach the sport of rock climbing. They provide invaluable insight into their individual training and preparation for both indoor and outdoor climbing adventures.
The learning materials also include detailed presentations in which Alex and Tommy break down specific exercises and drills that viewers can use to improve their skillsets. Viewers gain unique access to essential outdoors knowledge (like Leave No Trace principles) that they'll need when they're out on the wall or exploring nature's playgrounds with friends or family members.
In addition to video tutorials and lectures from Alex Honnold and Tommy Caldwell, the MasterClass also provides audience members with exclusive content like behind-the-scenes footage of climbs around the world as well as interviews with industry giants like Chris Sharma (a world-renowned professional climber). All users will have one year access to all additional materials added within this time frame so they can always stay up-to-date on gear advancements and better hone their skillset.
Benefits of the MasterClass
Fans of rock climbers Alex Honnold and Tommy Caldwell have the unique opportunity to take a MasterClass which provides insight into their professional skills, alongside pro tips and knowledge from other experts in the field. This class is perfect for beginners and experienced climbers alike, as it offers perspective on both the physical components of climbing as well as mental strategies for success.
The comprehensive MasterClass includes beginner tips on training, nutrition and gear setup to complex problem-solving techniques for advanced climbers. It also has sections dedicated to training for specific styles such as alpine climbing and big wall climbing, which each require independent approaches.
The class consists of 20 videos featuring both Honnold and Caldwell sharing their personal stories of success along with guidance on how they pushed past obstacles that challenged them throughout their careers. Additional insights are provided by other experts in the field who offer up advice from their own perspectives – covering areas such as movement, safety protocols and route finding with different levels of difficulty faced by each climber.
Through this MasterClass program created by Honnold and Caldwell, climbers can learn various essential disciplines ranging from basics such as proper spotting techniques to advanced tactics like hand placing protection pieces on unfamiliar terrain. Students will also receive access to exclusive interviews with other industry professionals discussing experiences concerning common issues faced by many rock climbers such as adverse weather conditions or large crowds while tackling difficult routes.
Pros and Cons
After taking Alex Honnold and Tommy Caldwell's masterclass on outdoor climbing, we have identified key pros and cons of their class.
Pros:
Alex and Tommy are highly experienced climbers, providing a wealth of knowledge to the viewers.
The class is divided into useful segments that can be easily accessed via the online portal whenever needed or revisited at anytime.
The online portal also includes bonus videos for further exploration in specific topics ranging from technique to safety.
A personalized critique by the instructors after submitting climbing footage gives students an idea of how their skills can be improved further.
Cons:
The masterclass does not provide much information on natural hazards in a typical outdoors setting like exposure, weather forecast and guidance on other potential dangers.
The techniques being taught may not suit everyone as most of it is based off Alex and Tommy's personal style of climbing which might not be appropriate for climbers with different training experience or capabilities.
In some cases, there are some advanced concepts taught that may be difficult to comprehend with just the video tutorials alone.
Summary
In this Tommy Caldwell and Alex Honnold MasterClass review, we discuss the topics that are covered in the course and what type of student can benefit from it most.
The MasterClass dives into exploration, risk-taking, technique, problem solving, confidence building and overcoming fear. Throughout the 20 video lessons and 2.5 hours, Alex Honnold and Tommy Caldwell share tips for all those who want to take their climbing experience to the next level: from amateurs looking to improve their movement skills to more experienced climbers wanting to tackle tougher walls.
Caldwell's sections focus on equipment and techniques related specifically to big wall climbing or multipitch climbs where Honnold takes over by delving into his unique approach to rock-climbing: confidence boosting tactics, tackling fear of heights and training goals are some of his primary topics. Both instructors have had an illustrious career on rockscapes but try not only to teach hard technical information but also inspire through communication of passion for wild life and nature conservation.
Aimed at intermediate-to-advanced level climbers but with some amazing advices also applicable for beginner climbers, the course is great value because both instructors cover enough material that will meet the expectations of any student: real world stories from professional rock climbers which makes learning as close as possible from first-hand experience with two of the best adventurers in rock climbing nowadays.
Final Thoughts
Overall, the Alex Honnold and Tommy Caldwell MasterClass did not disappoint. On the one hand, they provide invaluable tips and training on how to develop climbing skills, manage equipment and push your limits safely. On the other, their stories remind us of the important lessons that can be learned when pushing our physical and mental limits while scaling challenging rock faces.
Whether you are an experienced climber or just getting started in the sport, this MasterClass offers something for everyone – an entertaining and educational experience guaranteed to leave you with a renewed appreciation for nature and determination to climb smarter.
Frequently Asked Questions
Q1: What is Alex Honnold & Tommy Caldwell's MasterClass?
A1: Alex Honnold & Tommy Caldwell's MasterClass is an online course that provides an in-depth look at the techniques, strategies, and processes of two of the world's best climbers. It covers topics such as mental strategies, climbing equipment selection, and different climbing styles.
Q2: Who is the MasterClass for?
A2: The MasterClass is designed for anyone who is interested in learning more about climbing, from the beginner to the advanced climber. It can help even those with no experience to become better climbers.
Q3: How long is the MasterClass?
A3: The MasterClass is 8 hours long, with each lesson lasting an average of 30 minutes.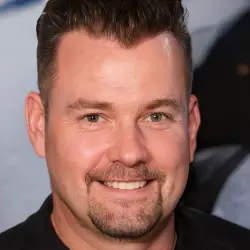 Latest posts by Mike Samuels
(see all)