Enrolling in an online learning platform is steadily becoming a common and fruitful investment at any age, whether you're a professional trying to diversify your skillset, a hobbyist, or a student preparing to be more competitive in finding jobs. Udemy vs Pluralsight is certainly a hot matchup in the debate on the best online course provider, alongside other rivalries like Udemy vs Coursera, Pluralsight vs Udacity, and Skillshare vs Udemy. That's because both Udemy and Pluralsight offer high-quality MOOCs (massive open online courses) and learning paths that are affordable and flexible.
However, it's prudent to note both are considerably distinct from each other in terms of the number of courses available, types of content, learning styles, and other features.
In this article, we'll brief you in on the platform that'll best cater to your needs. Specifically, we'll take into account what each of them offers, what learning methods they employ, what kind of support students can receive from instructors, pricing, and scholarship and financial aid options.
Overview
Pluralsight and Udemy, by design, have a few appealing features in common by their design as variations of the online learning platform. They allow users – students and instructors – to conduct classes in a digital environment, using video, PDFs, presentations, and other media to great effect. Teachers only have to upload files and activities for students to comply within a set schedule. Udemy and Pluralsight both implement a learning management system that can conveniently track a learner's progress and evaluate their eligibility for a course certificate. In addition, each has a different selection of high-quality free and paid courses for users to choose from. They also make extensive use of videos for their course materials.
Udemy
Udemy is a digital marketplace for all sorts of online courses – it basically feels like a Wild West where anyone could create and sell their own courses, with the best ones attracting hundreds of thousands of enrollees. As such, the quality of education tends to vary, but it usually doesn't take long to find what you want as the courses on Udemy command a staggering amount of variety, from in-demand skills like app development, computer programming, and data science, to creative enterprises like music and watercolor, and even personal development training. Sales are made through a one-time purchase to gain lifetime access of a single course. However, crowdsourcing means that the courses on Udemy can't be used for formal accreditation in jobs or universities.
Pluralsight
Pluralsight offers tech-related courses as their specialty, fielding a much smaller, but highly-curated collection of courses on technology skills like business intelligence, web development, cybersecurity, and pretty much everything that covers the current state of information technology. In general, the quality of course content on Pluralsight is refined and professional when compared to Udemy. Experts from the tech industry lend their knowledge to creating the courses They also work as instructors. Despite the otherwise strict standards, the platform contains courses from as early as 2012 that are outdated and no longer maintained, and are practically a waste for students to learn. To help students acquire a professional skillset efficiently, Pluralsight organizes similar courses into learning paths. The platform runs on subscriptions that unlock all its courses for a limited time.
Feature Comparison – Pluralsight vs Udemy
As online learning platforms, Udemy and Pluralsight work wonders in expanding the access of learning opportunities to people around the world. Obviously, though, each follows a distinct philosophy in equipping its users with the knowledge and experience they need.
Courses
Udemy
Out of any of its rivals, Udemy offers the largest selection of courses. These courses, spanning a range of topics from fortune-telling to classical physics, are created by the users themselves who can earn a considerable sum of money if other users find their course content valuable enough to purchase for a lifetime access. Udemy currently accommodates over 130,000 user-designed courses since it was launched in 2009.
Udemy categorizes its courses into the following:
Development
Business
Finance & Accounting
IT & Software
Office Productivity
Personal Development
Design
Marketing
Lifestyle
Photography
Health & Fitness
Music
Teaching & Academics
Pluralsight
Pluralsight has far fewer courses available than Udemy, but this is because it's heavily focused on high-quality technology skills education. When it comes to the tech industry, Pluralsight has a comprehensive and deep grasp of its course material, and by grouping related skills into learning paths, it helps its students follow the most efficient route to picking up a skillset. Approximately 10,000 courses are found in Pluralsight's selection.
Pluralsight's courses are organized into the following categories:
Software Development
IT Ops
Data Professional
Architecture & Construction
Manufacturing & Design
Cloud Computing
Machine Learning / AI
Business Professional
Information & Cyber Security
Creative Professional
Learning Methods
Udemy
Udemy has no uniform standard on how course instructors can teach a lesson.
In fact, in this regard, Udemy's approach to learning could seem more like studying at the library than the frequent tests and evaluations of most online universities. For the most part, it fosters a casual and accommodating learning environment without much pressure.
Classes are often uploaded as videos that could last as shortly as thirty minutes. Courses may have assignments and quizzes, but this is far from mandatory. Considering how plenty of courses are made by amateurs or hobbyists, whose skills in communication and organization can vary, picking up skills and ideas can have mixed outcomes.
Pluralsight
In contrast to Udemy, working through a course in Pluralsight is more rigorous and extensive. It'll take longer to pass one of the courses on Pluralsight than most of the courses Udemy has.
Pluralsight's features are highly interactive. Individual videos are usually broken down into lesson modules, then evaluated through Pluralsight IQ quizzes and creative challenges. Hands-on learning, as well as guided learning from instructors, is also available.
There's a steep learning curve for many courses, making them a challenge for all skill levels. To help users in determining their level of competency, Pluralsight offers a 5-minute preliminary assessment. They then base off their evaluation to create a customized learning path for each learner, addressing the skills that they need to considerably improve upon.
Instructors & Other Services
Udemy
Since anyone can start a course, you can find your instructors on Udemy as varied as their course collection.
While there are users who are more interested in turning in a quick back than actually teaching a meaningful lesson, due to the same reason, Udemy uniquely allows users to encounter people from all walks of life, passing on what they know as instructors.
Several experts and professionals in different careers have also made a home in Udemy's catalog, and are frequently featured among the best choices when searching for a particular course.
Udemy offers several resources to help raise the quality of their teaching users, fielding an Instructor Support Team to assist new instructors in designing and handling their courses. They also maintain an online resource center for instructors. Udemy runs Studio U, a peer-to-peer support program for its instructor community.
Pluralsight
Pluralsight has about 1,700 I.T. professionals and industry experts, called "authors," who are dedicated instructors. These authors are responsible for making the course content and supporting users in their coursework.
Authors take on the job of mentors and advisers, and they can recommend different learning paths that work best for each student. Students can engage in conversation with experts in their field, soaking up their personal experiences, tips and tricks, and industry secrets, as well as receiving practical advice.
Pluralsight's instructors work in some of the best job environments and are well-motivated to provide you high-quality support. Pluralsight has garnered many accolades, being included in multiple Fortune 100's lists on the best companies to work for, including the 2020 edition.
Certification
Udemy
Upon completing a paid and approved course on Udemy, a user can receive an electronic certificate of completion as evidence of their accomplishments. Unfortunately, due to the nature of Udemy's instructor model, these certificates cannot be legally accredited by any institution, although it can be used to support a resume and prove you have the right skills for a job or pay raise. An electronic certificate can be downloaded as a PDF or JPG file.
Users have the option to change the language on their certificates, as well as deciding whether to use their real name instead of an account name.
Udemy does not provide certificates of completion for free courses.
Pluralsight
Considering Pluralsight has a keen focus on a few, high quality courses, it has found a hospitable niche catering to I.T. giants like Amazon, Google and Microsoft, partnering with them for several courses. As such, completing all the content of a course on the platform is eligible for formal accreditation, and even if it isn't, your competencies will be in-demand to many I.T. companies.
Pluralsight users who achieve 100% completion for a video course will receive a certificate of completion that's far more substantial than what can be earned from Udemy. These certificates can be counted towards credits in CEUs (continuing education units,) or CPE (continuing professional education) to SACA, CompTIA, ITIL, PMP, and (ISC)2.
In its complementary role as a tool for industry certification, Pluralsight has many programs, such as Kaplan certification practice exams, to assist its learners earning formal accreditation.
Pricing & Subscriptions
Udemy
Learning is more affordable on Udemy if you're only picking a handful of courses. True to its marketplace mechanics, you don't pay for a limited subscription like in other platforms. Users only need to pay once to gain lifetime access to the entire contents of a single course, including videos and assignments. The cheapest price that an instructor can set is $19.99, up to a maximum limit of $199.99.
Of course, you can expect to buy a lot of courses for far cheaper. Udemy frequently gives discounts to popular and trending courses. You can usually get around 40% off a course that costs about $20, saving you a couple dollars. Sometimes, you can even buy a $199 course for one-tenth of their original price!
Udemy has Team and Enterprise packages so companies and organizations can develop their members' skills as a single group. Both of these premium plans grant each user unlimited access to more than 5,000 top-rated courses for a single year. Team plans run at around $360 per year for one member.
Udemy is pretty decent with securing a satisfying transaction with its users. A course can be made and hosted on Udemy for free. Revenue from course purchases are split evenly between Udemy and the instructor. It gives incentives for personal marketing by granting a much larger percent of the revenue to users who earn from organic sales. On the other hand, students that are unsatisfied or uncertain of their course's quality can avail of a 30-day moneyback guarantee.
Finally, Udemy has an amazing selection of free courses to choose from. It's possible to learn an immense amount without spending a single cent on a course.
Pluralsight
Pluralsight pricing is based off a subscription model that can be paid per month or per year, unlocking all of its courses and other features, such as offline viewing and instructor help, until the next installment date.
Pluralsight has plans for both personal and team use, with can be paid in monthly, annual, and premium installments. A Premium Plan comes with exclusive features. Premium users gain access to high-quality interactive courses and projects, as well as certification practice exams.
Team plans have the added benefit of trend analytics that can give project leaders a comprehensive view of their team's current capabilities and progress. Add-ons are available to install a single sign-on option and API access.
Pluralsight currently has the following pricing plans:
Personal Monthly: S19/month
Personal Annual: $159/year
Premium Personal: $239/year
Professional: $579/user/year
Enterprise: $779/user/year
Free trial promos are available. Personal free trials allow users to test-drive the learning platform for a 10-day period. Teams get a free trial for 14 days.
Scholarships
Udemy
Udemy does not own the courses it hosts on its platform. Instead, creators have ownership of their course, all rights reserved. That means Udemy can't really establish scholarships for its courses, although this is largely by design rather than a failure to give back to its community.
While it lacks in giving conventional scholarships, Udemy remains a highly affordable learning platform due to its generous discounts. Instructors commonly lower their prices for a given period, or even give out free demonstrations, to attract new users and give them the chance to share their experiences and leave good reviews.
In the past, Udemy for Business also had partnerships with Washington State University and organizations like The Last Mile that, respectively, gives out coupons for discounted learning to college students, and provides opportunities for groups of people to avail of Udemy's premium experience more cheaply.
Pluralsight
Pluralsight usually teams up with its business partners at Microsoft, Google, Amazon, and many others to provide scholarships.
It has collaborated in the Google Africa Developer Scholarship 2020 program, equipping 30,000 African developers with the full Pluralsight Skills experience. It has also worked with Microsoft Azure to offer students a free year of access to 35 top-quality courses in its library. In addition, Pluralsight offers free course content to K-12 learners through Code. org.
Thanks to its nonprofit charity, Pluralsight One, the platform has earned a sterling reputation for strong social commitment. It offers free resources to affiliated entities, such as the Amplify plan to non-profits, which is basically an upscaled Enterprise Plan to upgrade their partners' skill pool. Teachers with CSTA membership also get free access to over 30 computer science courses that are compliant with standard CS curricula. Lastly, high school students may avail of free quality courses to support a future in the tech industry.
Best Courses for 2020 – Udemy vs Pluralsight
Udemy
Becoming Better and Funnier in Public Speaking
Complete C# Unity Game Developer 2D
The Complete Digital Marketing Course – 12 Courses in 1
Counter-Strike: Global Offensive – Play Like A Pro
The Professional Guitar Masterclass
Microsoft Excel – Excel from Beginner to Advanced
The Mechanics of Watercolor Painting
The Complete 2020 Web Development Bootcamp
Ultimate AWS Certified Solutions Architect – Associate 2020
Pluralsight
HTML, CSS and Javascript: The Big Picture
Full Stack Web Development with Python (WEB2PY)
Fundamentals of Cloud Computing
Ethical Hacking: Hacking the Internet of Things (IoT)
Linux: System Security (LPIC-2)
Angular: Getting Started
Security for Hackers and Developers: Code Auditing
Designing A Machine Learning Model
Business Intelligence Workflow with Excel
Pros and Cons – Pluralsight vs Udemy
Udemy
Pros
Massive number of courses, coupled with excellent variety in content. With more than 100,000 courses in its marketplace, you can learn a wide range of new skills. There's bound to be quite a few courses that'll suit the needs of each user. You're free to enroll in as many courses as your curiosity – and credit card – can afford.
As an instructor, you get a decent share of the sale from their course, from splitting the revenue evenly to as much as 97 percent, helped by how well you can attract customers organically.
Many quality courses are available at no cost. It's more than possible to level up your personal and professional skills just by finding the best free courses stored on Udemy.
Flexible learning schemes to a fault. Udemy tends to lean more onto a relaxed atmosphere for learning, and while many instructors are able to set deadlines and quiz limits like other learning platforms, many others are content to see you learn at your own pace.
Tons of quality-of-life features, such as a streamlined interface, easy navigation, an interactive search tool to help you find the best course based on your answers, and localization to over 10+ languages, including Chinese, Dutch, French, German, Indonesian, Korean, Polish and Thai.
Cons
A lot of the courses are simply garbage, created just to generate a little income. It takes a little practice to detect poor quality imitators.
Limited to no formal accreditation. The most you can get is a digitally-generated certificate of completion for a paid course. Your resume won't get much of an upgrade, although companies may be partial to favoring someone with experience in a versatile range of skills.
Outside of experts and professionals, don't expect support from instructors to be a vital part to your learning. Sometimes, you only get to see them through the first video in the course. It can be difficult to get a hold of them for questions or corrections. However, you may get some valuable wisdom depending on whom you meet.
Pluralsight
Pros
Excellent quality in tech-related course content. Over a thousand big names in IT call Pluralsight their home and help out in producing and updating its content. Many, but not all, of the courses available include cutting-edge insight on IT trends.
Interactive courses and tailormade paths to learning. Pluralsight utilizes a host of analytical features to optimize a user's learning experience, track their progress, and fill out the deficiencies in their skillset. The platform prefers the use of guided and hands-on learning.
You can earn CEU or CPE credits through completing all of the work on your course. Pluralsight's skills are in high demand and supported by I.T. companies such as Google, Microsoft and Amazon.
Comprehensive advice and personal mentorship from a diverse selection of IT experts and professionals at any time. You'll enjoy the social element of learning far more in Pluralsight, where the community is much tighter and instructors are motivated to help out their students as best as they can.
Cons
Mostly restricted to students interested in the tech industry. Outside of a course or two focusing on marketing or business, Pluralsight has always been an online course provider that specializes in information technology. You won't learn much of anything outside that.
Subscriptions can be very pricey. It's better to use the free trial first to see if Pluralsight works for you.
Some of the courses available have been neglected for years. Discard them from your learning path.
Final Verdict – Pluralsight vs Udemy
In summation, the debate on Pluralsight vs Udemy can be settled on which suits the student's needs best.
If you're interested in learning about things in general, or you're interested in getting good at painting, public speaking, and other hobbies, then Udemy is the place to go. Due to its sheer size, it's also very versatile for learning literally anything else, even the web and technology content covered by Pluralsight.
Pluralsight is the clear investment for technologically-inclined students, with intricately-designed course content, compassionate instructors, and an insider's grasp on the IT field. If you can afford a subscription, you unlock thousands of courses and the precious opportunity to diversify your skillset with actual accreditation.
Have you made up your mind on Udemy and Pluralsight yet? We hope so. Happy learning!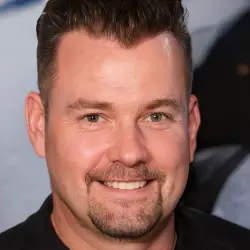 Latest posts by Mike Samuels
(see all)