Ready to scare up some tricks and tips from the master of horror himself? Join us as we review R.L. Stine's MasterClass—where you can learn the secrets of crafting books that keep readers on the edge of their seats!
Introduction
Are you a fan of the horror genre, looking to explore the craft of storytelling? If so, you're in luck because R.L. Stine's MasterClass is here. From the award-winning author behind the beloved Goosebumps and Fear Street series' comes this comprehensive online class for aspiring authors looking to create their own stories.
In this course, Stine dives into writing horror that thrills readers with sophisticated twists and turns, taught from his decades of experience in the field.
Throughout this two-hour class, Stine discusses all facets of horror writing from character development to how to build suspense and create an intense atmosphere for readers. Stine shares his strategies on how to come up with ideas for scares as well as tips for plotting tension-filled stories that keep readers guessing until the very end. Beyond crafting a solid plot structure and narrative arc, he also covers editing techniques and tricks used by experienced writers in order to make their stories even more powerful:
Character Development
Building Suspense
Creating an Intense Atmosphere
Coming Up with Ideas for Scares
Plotting Tension-Filled Stories
Solid Plot Structure and Narrative Arc
Editing Techniques and Tricks
Overview of R.L. Stine MasterClass
R.L. Stine is one of the best-selling children's authors in history and he has released a MasterClass that focuses on writing for children and young adults. Within this prestigious course, Stine offers advice and insight into the craft of writing for kids, from creating believable characters to building suspense and crafting memorable narratives.
In order to get started, it's important to understand what you'll be learning from R.L. Stine Master Class.
First, he will cover topics including developing characters, plot structure, developing setting and atmosphere as well as techniques for effective dialogue and pacing for suspenseful stories.
Secondly, you will also delve into the mechanics of plotting – understanding the types of stories that young readers are drawn to as well as structuring interesting plots with meaningful character arcs and unforgettable climaxes.
Finally, there are additional lectures covering the basics of submitting your stories to publishers as well as aspiring writers who want to know more about breaking into the publishing world. At the end of each lesson there is also a helpful review laid out in easy-to-understand points so you can properly assess your progress before moving onto another topic or idea within R.L Stines MasterClass coursework!
Benefits of Taking the MasterClass
Taking the R. L. Stine MasterClass can provide aspiring authors with a range of great benefits. It can be an excellent way to learn about the craft of writing horror fiction with tips, guidance, and practice sessions by the master haunting storyteller himself. In addition to valuable lessons on prose, structure and character development, there are also tips on how to shape your manuscript and make it as effective as possible in order to capture readers' imaginations.
Other benefits of taking R. L. Stine's MasterClass include:
Personal advice and feedback from the author himself.
An exclusive glimpse into the inner workings of one of the greatest horror authors in history.
Detailed insight into his creative process so you can develop your own methods for success within this genre.
Access to a private online community where you can share your work with fellow students and gain extra guidance from veteran literary professionals in the horror genre who regularly review student stories for potential publication opportunities.
Overall, taking R.L Stine's MasterClass is an exciting opportunity for any budding young writer interested in exploring the art and craft of unleashing their fictional monsters on readers everywhere!
Course Curriculum
The course curriculum is made up of 18 video lessons broken into three modules. R.L. Stine introduces each module and provides a brief overview of what viewers can expect to learn.
The lessons begin with tips and techniques to get started writing horror stories, including generating exciting story ideas, exploring the elements of a thrilling novel and building suspense.
R.L. Stine shares his own experiences as an author and encourages viewers to use storytelling techniques like setting their story in the present day or using humor in horror stories. He discusses developing themes that explore fear, exploring unique influences for ideas, creating vivid characters and uncovering hidden motifs for a compelling read.
Throughout the course R.L. Stine provides helpful advice for crafting inspiring horror stories with indestructible villains, unforgettable protagonists, real-world settings and shocking plot twists that keep viewers guessing until the end. Viewers also get an exclusive look into R.L Stines creative process as he shares his works-in-progress, reveals his writing methods and offers helpful critiques on classmate's submissions such as giving feedback on how he might adapt stories to include unexpected surprises or how to create believable drama through dialogue entset scenes and pacing tactics that enhance atmosphere.
Instructor Overview
R. L. Stine is a prolific best-selling author of children's horror fiction, having written popular series such as Goosebumps and Fear Street. In his MasterClass, he takes students on an in-depth look at the craft of writing for this genre, as well as how to create suspenseful stories for an array of ages.
R.L Stine has spent decades studying and teaching horror stories to audiences from all walks of life. In his MasterClass, he brings his experience to the small screen with a series of lessons that never shy away from the dark topics he's known for exploring—from how to create truly frightening twists and spooky settings to the psychological power that fear can evoke in readers. Each lecture provides step-by-step advice on crafting thrilling plots that captivate your audience and make them beg for more. Stine also offers insider insights into pitching stories to publishers and offers strategies for staying motivated while grinding away at drafts or completing deadlines.
Throughout the course R.L dives deep into his process, revealing why horror has been such a powerful source of entertainment since its inception centuries ago—and why it continues to be so today! He'll share tips on honing your writing style, formatting strong beginnings and endings, building believable characters that drive the plot forward, and much more. So climb under the sheets with R.L Stine today—if you dare!
Student Reviews
The R. L. Stine MasterClass on Writing for Young Audiences is an online course that provides a comprehensive, inside look at the methods of an iconic horror author, taught by him directly. Students will get to understand how Stine creates his stories and gain an abundance of creative writing tips from the master storyteller himself.
By signing up for the class, students will have access to more than 30 video lessons with exclusive writing exercises and materials that are relevant to the modern-day writer. Each lesson runs anywhere from 10 minutes to half an hour and can be paused and re-watched at any time according to the students' personal needs. The variety of topics include:
Creating suspenseful scenes
Imagining unforgettable twists
Refining dialogue so readers can truly connect with characters
And much more!
Student reviews of this course have come out tremendously positive thus far! Many say they gained a lot of insight into how they should start building their own stories from R L Stine's example. Some even went so far as to say that after following his advice it was better than getting a college degree in Creative Writing due to how priceless his advice is and how detailed it is compared other things available online or in print today.
All in all, this course looks like it's worth giving a try especially if you longed for some guidance from one of the most influential authors in horor fiction today!
Pros and Cons
The R.L. Stine MasterClass, "Become a Storytelling Pro" is an online course that provides an in-depth look into R.L. Stine's incredible mind and storytelling techniques. It is definitely a good choice for the aspiring author or writer looking to gain more creative writing skills and understand the craft of R.L. Stine's unique brand of writing from horror to comedy and more!
Pros:
The R.L. Stine MasterClass includes 16 modules with multiple lessons within so you can get started quickly on your journey to becoming an expert storyteller!
The class also includes lectures from other horror writers and stories that can help you gain insights into the industry as well as hone your craft when it comes to writing horror fiction!
You'll have access to one-on-one weekly sessions with R.L himself, giving you valuable time with a mentorship program exclusive only to those taking part in the class!
You will also receive critiques of your work, allowing you to receive invaluable feedback directly from one of the best in the business!
At the end of it all, you will be awarded with a Certificate signed by R.L himself – evidence that you have successfully gained knowledge on how to become an expert storyteller from one of today's greatest authors!
Cons:
The course does not provide any physical books or resources, making it difficult for those who prefer traditional methods for study material.
It does require dedication as there are hours of video lectures and essays to consume.
It is expensive for some compared to other available online classes.
Conclusion
Overall, R L Stine's Creative Writing MasterClass is an excellent way for aspiring authors and storytellers to get inspired and find their creative genius. Stine has turned his decades of experience as a bestselling author into an exciting curriculum that is packed full of great advice, inspiring exercises and insights.
Students can engage with this course at their own pace, while being provided with the opportunity to connect with like-minded writers in the online community. Plus, every lesson is backed up by fun writing challenges that help to hone storytelling skills quickly.
If you are looking for a comprehensive course on how to write exciting stories for children and teenagers, R L Stine's Creative Writing MasterClass is the way to go. Highly recommended!
Frequently Asked Questions
Q1: What is the R. L. Stine MasterClass?
A1: The R. L. Stine MasterClass is an online course that provides aspiring and experienced authors with the tools and techniques they need to create compelling stories. It is taught by R. L. Stine, one of the most successful authors of all time.
Q2: What topics are covered in the R. L. Stine MasterClass?
A2: The topics covered in the R. L. Stine MasterClass include story structure, character development, writing dialogue, creating suspense, and more. There are also video lessons from R. L. Stine himself, as well as opportunities for feedback and support from other students.
Q3: What are the benefits of taking the R. L. Stine MasterClass?
A3: The benefits of taking the R. L. Stine MasterClass include the opportunity to learn from one of the top authors in the world, gain insight into the publishing industry, and receive feedback from other students. It also provides an inspiring and supportive learning environment for aspiring and experienced authors.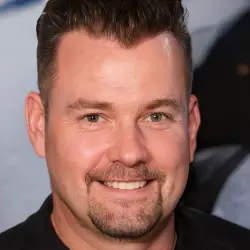 Latest posts by Mike Samuels
(see all)