It's not every day that you get the chance to learn from a former President of the United States. But with President Bill Clinton's recent MasterClass, you can now access his personal Presidential lessons from the comfort of your own home. So let's dive in and see what this masterclass has to offer!
Introduction to President Bill Clinton and His MasterClass
President Bill Clinton is one of the most influential leaders and public figures of our time. As the 42nd President of the United States, he led a successful two-term presidency that included the passage of historic welfare reform, a balanced federal budget, and a 35-year low in crime rates.
Now he's sharing his unique insights with everyone through his MasterClass on leadership. In this course, President Clinton will offer insight into his successful political career and how he used adversity to develop an effective leadership style – all with an approach tailor-made for aspiring leaders from around the world.
President Clinton will also share his wisdom about:
The core principles of leadership
Political decision making
Effective communication strategies
Identifying your own core strengths and weaknesses as a leader
Leveraging team dynamics to reach success
The importance of staying authentic to yourself and your cause, even when it's unpopular
This course also features close examination of some high profile examples of presidential problems in recent history. President Clinton uses these case studies to help bring lessons learned by him directly to aspiring leaders at home or abroad.
Overview of the Course Content
President Bill Clinton's MasterClass provides an in-depth look at how to lead, with insights into areas such as decision making, strategy development, interpersonal relationships, and more. Through a series of video lessons, he explains his approaches and experiences in leading a nation and a business. From his anecdotes to advice on the power of teamwork and communication to tactics on influencing key stakeholders and negotiating effectively, Bill Clinton gives invaluable insights that have been tested in real life scenarios.
The course is divided into five sections of video lectures:
Introduction & Purpose – President Clinton introduces himself and delves into the topics covered throughout the course.
Foundations of Leadership – This section reveals President Clinton's proven tactics for building a successful team by fostering collaboration among people with diverse backgrounds, values, and solutions.
Strategies & Decisions – Here President Clinton shares how he tackled some of the most pressing issues during his two terms in office and how those experiences can be applied to current challenges businesses face today.
Negotiating & Advocating – In this video session President Clinton examines the art of negotiating with stakeholders by sharing his tips for creating powerful partnerships for mutual success.
Implementing Change & Results – This segment provides insight into how change should be implemented in order to bring about desired results as well as how to track progress when things don't go as planned.
Benefits of Taking the MasterClass
As the 42nd President of the United States, Bill Clinton has a wealth of experience and wisdom to impart. His MasterClass series is much more than a standard how-to tutorial. As one of the nation's most influential politicians, Clinton offers invaluable insights into historical moments and reveals practical steps for achieving success on topics ranging from policy making to public speaking.
The benefits of taking President Clinton's MasterClass include:
Gain valuable insight into parliamentary procedure, debate tactics, political strategy, and more from someone who has been at the center of some of America's most pivotal moments in history.
Learn the dynamics between leadership roles across many industries including politics, media, communication, law enforcement and more. Learn from someone who has held prominent positions in all these fields over his long career.
Learn how to craft powerful speeches that will move people to action with advice specifically tailored for aspiring politicians or executives passionate about public speaking.
Delve into American history with greater focus by examining key moments that helped shape our nation in unprecedented ways by taking a unique peek behind the scenes with President Clinton.
Explore creative solutions to problems by studying strategies employed by President Clinton during his time as Commander in Chief and how they can be modified for business situations today.
Course Structure and Format
The course is broken down into eight parts and two bonus modules. Each of the eight parts has two or three lessons, and each lesson contains a series of seven ten-minute interactive videos with President Clinton discussing various topics. Some lessons end with a task to apply what was learned in the video while other lessons have a remote Q&A session with President Clinton. The bonus modules offer additional information on applying learnings from the course to everyday life.
Throughout the entire course, Bill Clinton provides extensive insights, historical context, and personal anecdotes that put his experiences in presidential office into broader perspective. He emphasizes a respectful dialogue between opposing views and advises on how to bridge gaps throughout society using empathy as a tool for understanding multiple perspectives. He demonstrates deep understanding of global challenges by offering his own take on current events such as climate change and foreign relations.
Examining the Course Instructor
The masterclass is taught by President Bill Clinton, the 42nd President of the United States. While he was in office, he had a vision of creating an economy that worked for everyone and a stronger, secure America at home and in the world. Those themes are threaded into his masterclass.
President Clinton starts off the course with an overview of the four core topics he'll be covering: American Politics and Presidential Leadership, Creating Economic Opportunity for All Americans, Securing America's Future at Home and Abroad, and View from the Office. He offers insights from his own experience that go beyond what you can read in textbooks or watch in documentaries.
Throughout his masterclass, President Clinton has open conversations with guest experts who covered a variety of topics during their discussions with him. He introduces viewers to prominent figures including economist Jeffrey Sachs; former U.S. Secretary of State Madeleine Albright; former first lady Hillary Rodham Clinton; Reverend Jesse Jackson; former NFL player and NBC commentator Cris Collinsworth; civil rights leader John Lewis; entrepreneur Robert Kraft; LGBT advocate Chad Griffin, among others throughout the class episodes.
Aside from studying history through seasoned political leaders' lens of knowledge and experience, President Clinton gives useful methods to prepare for life outside of college as well as wisdom-filled guidance on how to navigate life's toughest decisions when faced with adversity or significant impactful moments that would shape our future selves – laying out tools to make choices favorable for our professional paths ahead as we hone in on our desired aspirations for deep level growth and personal development successes!
Student Feedback
Many students who have completed President Bill Clinton's MasterClass have praised the course for its breadth and depth of information, as well as its ability to engage students in meaningful dialogue and unique learning experiences. The majority of students report feeling inspired and empowered to pursue their dreams after taking this course. They also report a heightened level of awareness gained through the interviews conducted by President Clinton with key leaders in different fields, such as policy makers, entrepreneurs and educators.
The topics covered by the course provide an overview of political structure, the workings of government, economic theory, current events and global affairs. It also tackles important topics like human rights and social justice through engaging lectures that illustrate how we can make changes domestically or abroad. Additionally, there are in-depth case studies highlighting successful campaigns as well as interactive exercises that promote idea generation or innovative problem solving approaches.
Overall, students seem to appreciate President Clinton's combination of lectures and discussions that simultaneously teach history while engaging them in conversations about current events. Most importantly though is that participants walking away from this course gain not only critical understanding but real inspiration for making positive changes both locally and on a grander scale too!
Pricing and Value for Money
When deciding whether to purchase the President Bill Clinton MasterClass, it's important to consider the pricing and value for money.
The MasterClass is priced at $90 USD so it's on the slightly expensive side when compared to some of the other courses offered by MasterClass. There are also options to purchase a one-year all-access pass, which gives you access to all of their courses for $180 USD.
The course includes over 20 video lessons taught exclusively by President Bill Clinton that cover a number of topics, including his personal stories and lessons he has learned over his career. It also includes several interactive activities that allow users to be more engaged in the learnings. In addition to this, you will get two hours of live Q&A with President Clinton as well as downloadable resources such as templates and tools.
In terms of value for money, the course definitely provides an excellent learning experience and is targeted at those looking for more knowledge about politics and public service. While it may be pricier than some other MasterClass courses, it offers exclusive lessons from President Clinton along with interactive activities and resources that are worth it if you're looking into gaining insight into politics or public service from first-hand experience from one of America's previous presidents.
Conclusion and Final Thoughts
In conclusion, the Bill Clinton MasterClass was an incredible learning experience from one of the most important and influential figures in modern history. President Clinton's insight into global affairs, his firsthand experience in negotiating the world's most difficult problems, and his unique perspective on American politics provided a unique opportunity for students to gain knowledge that is not available anywhere else.
The class was highly organized with engaging video lessons ranging from 45 minutes to 1 hour 10 minutes as well as extensive reading material, including interviews with prominent figures in American politics. The interactive exercises allowed students to use their newfound knowledge to work through issues throughout the course of the class while giving them an opportunity to practice networking skills with their peers.
Overall, it was a highly motivating and informative masterclass which will benefit any student who wants to develop their skills in public policy, international affairs, or political science. It was a great way to learn more about President Bill Clinton and gain valuable real-world insights from his vast experience. Highly recommended!
Frequently Asked Questions
Q1: What is President Bill Clinton's MasterClass?
A1: President Bill Clinton's MasterClass is an online class that teaches students the skills and strategies to become a successful leader, from understanding public opinion to creating a vision for the future. It includes lectures from President Clinton himself, as well as interviews with prominent leaders from around the world.
Q2: What topics does President Bill Clinton's MasterClass cover?
A2: President Bill Clinton's MasterClass covers topics such as public opinion, communication, and negotiation skills, as well as topics related to leadership, such as creating a vision, building consensus, and working with diverse groups. It also covers topics related to foreign policy and global affairs.
Q3: What do people think of President Bill Clinton's MasterClass?
A3: People generally have positive reviews of President Bill Clinton's MasterClass. People find it informative, engaging, and inspiring. They also appreciate the opportunity to learn from President Clinton himself, as well as from other prominent leaders.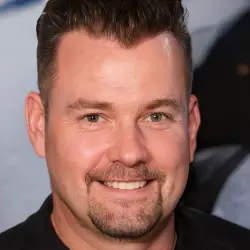 Latest posts by Mike Samuels
(see all)