Welcome, film enthusiasts! Get ready to explore the secrets of the cinematic universe, as we review Philip Bloom's Cinematic Masterclass. Whether you're an aspiring filmmaker or a casual movie buff, you'll get a better understanding of how films are made, and gain inspiration from Bloom's extraordinary expertise.
So let's dive into it and see what makes this masterclass truly special!
Introduction
Philip Bloom's Cinematic Masterclass is a comprehensive video tutorial series to help you master the art of digital filmmaking. In this review, we'll break down what you'll learn, how well it is structured and how you can use it in real life.
The essential goal of Philip Bloom's Cinematic Masterclass is to be an expansive resource that gives aspiring filmmakers the tools they need to take their motion picture creation to the next level. Philip Bloom draws from his vast experience as a renowned filmmaker and award-winning cinematographer to create a course that educates through technical theory and practical application. This series takes viewers though fundamental concepts such as:
Lighting and perspective,
before diving into in depth tutorials with plenty of examples so that users can develop essential skills in production.
Overview of Philip Bloom's Cinematic Masterclass
Philip Bloom's Cinematic Masterclass is an advanced education course for filmmakers, professional and amateur alike. The course is designed to cover all aspects of professional filmmaking from pre-production planning to post-production editing, with instruction from a seasoned filmmaker.
The class covers topics such as camera setup, proper using of lens adapters, stabilization and motion control systems, basic color grading and more. The program also delves into more complex topics such as 3D projection mapping and live compositing for narrative film projects. Bloom has extensive experience on both sides of the lens and shares his years of industry knowledge in a series of helpful lessons.
The 18 modules come in the form of video tutorials that are accompanied by PDFs offering additional information and guidance. All videos are uploaded to a private Vimeo server making them easy to access anytime. Students also benefit from critique sessions in an online forum where Bloom offers feedback on their assignments with detailed advice and direction concerning the contents of the assignment.
Philip Bloom's Cinematic Masterclass is recommended for filmmakers at any level who want to gain part or all knowledge on how to make better films.
Benefits of the Course
The Philip Bloom Cinematic Masterclass is an in-depth, step-by-step educational course that teaches aspiring filmmakers the secrets of creating the film look. This cinematic course will benefit those with a passion for filmmaking, as it offers detailed and highly instructional video tutorials, lessons on practical filmmaking techniques, and chances to learn from some of the most respected names in the industry.
Maker of music videos and feature films Phil Bloom introduces students to his masterful approach to shooting movies as if they were in Hollywood. The 9 hour course covers an array of topics such as camera selection, frame rates and ISO settings, lenses and bokeh effects. Through these tutorials students gain valuable insight into key production aspects such as composition, properties of light and white balance adjustments for different lighting looks. Furthermore there is a focus on post production techniques for editing including color grading with Davinci Resolve.
This comprehensive program also guides students through preproduction details such workflow diagrams, how to organize post workflows, sound mixing basics, storyboarding concepts and title & credit sequences. It also includes downloadable exercises for guidance on step by step filming tutorials with Phil introducing creative journey techniques that add flavor to a movie like tracking shots or camera movement to add emotion. In addition this online class provides plenty of opportunities throughout its duration that allows users to network or participate in Q&A sessions with Phil himself which are exclusive only taking place during certain months.
One thing is certain; whether you're just starting out or have been making films for years, enrolling in this program will surely allow those keen learners out there who are thirsty for knowledge gain invaluable insight into the technique employed by some top filmmakers in the industry today – all guided personally by master filmmaker Philip Bloom himself!
Course Structure and Content
Philip Blooms Cinematic Masterclass is an online, self-paced course designed to teach users how to create breathtaking video that has a cinematic quality. The course includes 100+ lessons and over 6.5 hours of content which are divided into 12 modules, covering topics such as cinematography, lighting and colour grading, using camera gear and editing techniques for films and documentaries. With the knowledge you gain from taking this course, you will be able to create visually stunning videos that captivate the viewer.
Course Structure: The course is divided into twelve thematic modules which each feature text readings, video tutorials and suggested activities to help learners follow along with the lessons. Each module concludes with an assessment which serves both as an evaluation of what has been learned as well as an aid for future reference.
Course Content: This comprehensive course allows learners to learn all aspects of video production from basics such documentaries such as telling a story through visuals, working with audio in post-production, studio lighting tips and tricks and more advanced topics including tracking shots, green screen filming and color grading. With hands-on learning experience watching Philip Bloom's own footage alongside authorative tutorials this course provides a robust range of cinematic production skills.
Teaching Style and Quality
Philip Bloom's Cinematic Masterclass is an extensive video guide that covers many of the most important topics related to cinematography and filmmaking. The masterclass is broken into 24 individual modules, each focusing on a key area of cinematography and film-making.
Bloom teaches each module personally with clear, concise explanations designed to make the most complex topics easy to understand for any level student. Bloom has created an approachable style that encourages student involvement in the various discussion elements of the course. He makes use of helpful visuals as well as his own experiences from his notable portfolio as a commercial filmmaker.
A lot of home movie producers often overlook key techniques such as camera stabilization and proper exposure setup, but Bloom does a great job of explaining common techniques in an easy-to-follow format.
The masterclass also offers advice for those already involved in filmmaking, emphasizing the importance of originality and creativity in order to make projects stand out from the dozens that get released everyday. Bloom's teaching style is engaging without being overly technical; he demonstrates how to create films with both a budget and a professional quality look while still not forgetting that unique individual touch that can really set films apart from one another.
Overall, Philip Bloom's Cinematic Masterclass provides an accessible educational experience filled with useful tutorials crafted by one of the best working filmmakers today.
Course Pricing
The Philip Bloom Cinematic Masterclass course is offered through the CreativeLive platform in two pricing options – subscription or lifetime access. The subscription option requires an annual fee of $299 and provides one-year access to all course videos. Lifetime access requires a one-time payment of $599 and grants indefinite access to the course materials. Payment can be made with major credit cards, PayPal, Amazon Payments, Apple Pay, or via bank transfer for payments over $500 USD.
Members who join with a subscription payment will automatically receive all new updates to the Cinematic Masterclass, including all extra bonus videos released if the annual fee is maintained until expiration. Lifetime members will be eligible for free updates released within five years of their purchase date; however extra bonus videos released after this time period may require an additional fee for access.
Student Reviews and Feedback
Student reviews and feedback are a valuable way to get a better understanding of what to expect from attending Philip Bloom's Cinematic Masterclass. Below, you can find some reviews from past attendees.
The diverse range of topics covered in the course was highlighted in multiple users' reviews. One student mentioned that "Philip's approach to teaching was great – he managed to cover so many different areas, from the basics of camera movement through to grading and color corrections". Another stated that "I learned many tools and techniques that I could put into practice when filming my own projects. He makes complex topics easy to understand!"
It is also clear that everyone attending the class had positive experiences with an overall sentiment being one of gratification for the results achieved by participating. One student remarked that "I can honestly say this workshop has changed the way I look at Cinematography… I feel much more confident now when shooting projects, even using more complex set-ups than before".
Other comments included noting Philip's enthusiasm for teaching: "Philip is passionate and knowledgeable. He really knows his stuff! His energy really drove me through the topics and I came away less intimidated by working on such big projects."
All in all, it is safe to say that participating in Philip Bloom's Cinematic Masterclass will provide you with an opportunity to learn new techniques useful for shoots of any size or budget.
Conclusion
Overall, Philip Bloom's Cinematic Masterclass is an excellent resource for any aspiring filmmaker looking to learn the skills and techniques needed to create stunning cinematic images. Through a series of detailed tutorial lectures, exercises, and examples from Bloom's own work, this course provides a comprehensive and accessible introduction to the world of filmmaking.
In addition to valuable technical information about cameras, lenses, lighting and editing techniques, Philip Bloom also stresses the importance of exploring your creative side through understanding the psychology behind great storytelling. By extracting wisdom from his long career in film production, this masterclass provides invaluable advice that will arm filmmakers with the essential skills needed to develop projects with depth and passion.
Whether you are new to filmmaking or an experienced professional wanting to refresh your knowledge or just gain some insight into producing beautiful cinematic footage – this masterclass comes highly recommended!
Frequently Asked Questions
Q1: What is Philip Bloom's Cinematic Masterclass?
A1: Philip Bloom's Cinematic Masterclass is an online video course that teaches filmmakers the skills they need to create stunning video projects. It is designed to help filmmakers of all skill levels learn the techniques used by professional cinematographers.
Q2: What topics are covered in Philip Bloom's Cinematic Masterclass?
A2: Philip Bloom's Cinematic Masterclass covers a wide range of topics, such as color grading, camera techniques, lighting, sound design, and more. It also provides in-depth tutorials on using editing software such as Adobe Premiere Pro and Final Cut Pro.
Q3: Is Philip Bloom's Cinematic Masterclass worth it?
A3: Yes, Philip Bloom's Cinematic Masterclass is an invaluable resource for filmmakers of all skill levels. It provides detailed tutorials on a wide range of topics, and the course has helped many filmmakers take their projects to the next level.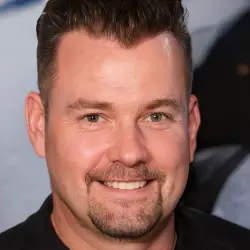 Latest posts by Mike Samuels
(see all)