Ready to take your movie-making prowess to the next level? Look no further than Martin Scorsese's MasterClass! With years of experience and awards under his belt, Scorsese has the unique ability to take aspiring filmmakers from enthusiastic amateurs to award-winning pros.
In this blog post, we'll review Martin Scorsese's MasterClass and provide you with a comprehensive guide on why it should be your first stop for filmmaking knowledge. Let's begin!
Introduction
Are you a fan of cinema, looking to increase your knowledge of the art form? If so, you'll want to take the time to check out Martin Scorsese's MasterClass. This course, created by one of the greatest filmmakers in history, promises a comprehensive look at the filmmaker's world and offers an in-depth look into how Scorsese has created his masterpieces over the past fifty years.
You'll learn how he develops characters, chooses locations and builds stories that stand as some of the most iconic films in history. Whether you're an aspiring filmmaker or just want to understand more about what makes great films great, this course is sure to provide valuable insight into Scorsese's mind and filmmaking process.
Overview of Martin Scorsese
Martin Scorsese is one of the most renowned and respected filmmakers in the world. With a career spanning nearly six decades and over forty feature films, Scorsese has won countless awards and honors, including the Academy Award for Best Director for his 2006 film The Departed. He is also well-known for such classic movies as Goodfellas, Taxi Driver, Raging Bull, Gangs of New York, and many more.
Throughout his long career in filmmaking, Martin Scorsese has consistently demonstrated an amazing ability to capture the raw emotions of human life onscreen with brilliant techniques that include dynamic camera movement and intense editing. In his MasterClass course, he brings this same mastery to teaching aspiring filmmakers about every aspect of their craft.
Learn how he creates his magic in a comprehensive review of Martin Scorsese's MasterClass course:
Screenwriting
Cinematography
Sound design
Post-production
What is the MasterClass?
Martin Scorsese's MasterClass is an online course that provides an intimate look into how the legendary director creates his award-winning films. It offers students a behind-the-scenes experience, in which they learn directly from one of the most esteemed filmmakers in history.
The MasterClass is broken down into 27 video lessons, each around 10 to 15 minutes in length. Featuring everything from cinematography and shot composition to editing and color grading, students are taught how to craft their own creative vision through hands-on projects and expert commentary by Scorsese himself.
For those looking for more guidance, there are also hours of bonus workbook exercises included in the program. These worksheets provide a thorough overview of each session's topics, with additional insights from other filmmaking professionals such as editor Thelma Schoonmaker and producer Emma Tillinger Koskoff.
The MasterClass also provides a large selection of resources to help aspiring directors sharpen their skills and refine their techniques:
access to study materials such as scripts, storyboard templates, movie breakdowns and scene analysis notes;
downloadable worksheets to follow along with the content;
exclusive interviews with industry experts;
monthly Q&A sessions;
opportunities for students to upload their own film projects for review by other members of the community.
With all these features included in one comprehensive learning package, the Martin Scorsese MasterClass is sure to be an inspiring journey for any budding filmmaker or movie lover alike.
Course Overview
Martin Scorsese's MasterClass on filmmaking is an in-depth exploration of the creative process for developing and producing movies including directing, writing, editing, shooting and storytelling. The course includes stories from Scorsese's 50-plus years in the business that cover various genres from drama to comedy to parodies. It also provides technical advice on topics such as camera work, composition, sound editing and even post-production techniques.
This comprehensive online lesson plan is designed to help you create more effective films while improving your overall filmmaking knowledge. It covers a wide range of topics including cinematography, lighting, sound design and how the right camera movement can make all the difference in a scene. Additionally, you'll learn advanced techniques such as split-screening and montage. After mastering these techniques you will be equipped to refine every aspect of your films with incredible detail.
The lessons are broken down into two categories: Film Techniques and Storytelling Principles.
Film Techniques you will learn lighting techniques such as single light setups or backlighting for an effect; when to use rack focusing or dolly shots; organizing sets for maximum efficiency; the importance of music in a film; and even which lenses can help create a specific look or feel for your project.
Storytelling Principles you will get guidance on developing story structure and screenplay formatting tips; understanding character motivation; various narrative arcs from linear to non-linear stories; basics of third act twists plus psychological tips for storytelling such as misdirection tactics or pacings points that set up surprises or conflicts in advancing plotlines. You'll also learn about eliciting viewers' interest with suspenseful meets scenes or cliffhanger moments all while delivering your message effectively across different platforms like televisions shows, documentaries or streaming movies over the internet without compromising its quality standards.
Benefits of Taking the Class
Whether you're an aspiring filmmaker or a fan of movie making, taking the Martin Scorsese MasterClass can be an invaluable opportunity to gain insight from a legendary figure in cinema. Scorsese shares his lessons, stories and advice to anyone who signs up for his course, which consists of a collection of 23 lessons and several supplemental materials. Here are some of the many benefits available to those who enroll in the class.
Students will get direct access to Martin Scorsese's knowledge and years of experience. Students will learn about all aspects of filmmaking from writing and directing, to smartly shooting with a low-budget crew. The course is created so that students can follow along while they watch exclusive video content featuring Scorsese as he walks them through the entire process.
The class also provides students with an interactive workbook filled with questions and exercises helping them self-assess their progress as they go along. At the end of each lesson students are given unique tasks that form real-world assignments related to major films in cinematic history, honing their skills while completing projects rooted in classic films they know and love watching today.
Finally, students have access to live Q&A sessions moderated by members of the MasterClass team including members that have worked alongside Martin for many years in Hollywood. These sessions are designed for participants to get answers that would be impossible to find elsewhere; gaining crucial insight straight from one the greatest filmmakers alive today: Martin Scorsese himself!
Course Content
The Martin Scorsese MasterClass is an in-depth look into the art, craft, and life of one of the world's most renowned living filmmakers. Over two hours of exclusive interviews with Scorsese himself, plus nearly three hours of bonus lectures from both him and many other guest speakers, students get unprecedented access to the making of a classic movie workshop.
In this comprehensive course, Scorsese outlines everything you need to make a great movie. From exploring his career as a filmmaker, discussing his most iconic films in detail while uncovering techniques used to make them timeless classics, to practical advice on how to tackle certain projects and develop collaborations with other creatives. He leads each student through production essentials such as writing a screenplay and selecting actors, pre-production tips like finding the right locations and casting that can elevate each movie's quality, plus post- production necessities – editing tips and sound design fundamentals – that will help to make your finished product worthy of worldwide recognition.
Generously packed with wisdom that experts have taken decades to acquire and perfect so filmmakers everywhere can save time bypassing average results by learning from one of the best!
Review of the MasterClass
Martin Scorsese's MasterClass is an invaluable resource for aspiring film directors who want to learn from one of the best in the business. The 20-lesson class covers everything from pre-production through post-production, giving an in-depth look into Scorsese's filmmaking process. With practice exercises and onscreen demonstrations from the director himself, this online course offers an unprecedented opportunity to gain insight into professional filmmaking.
Scorsese is legendary for his creative vision and command of complex cinematic techniques, and he shares his knowledge with unique passion and eloquence. His instruction goes beyond simply providing facts – Scorsese's lessons are steeped in historical context, advice on how to approach engaging narratives, and profound reflections on why a film can be successful or flawed. He also guides students through his editing process with informative breakdowns of key scenes from classic films like Taxi Driver, Goodfellas, Raging Bull, which use exemplary cinematography to demonstrate how he builds tension and creates suspenseful moments.
This course provides a comprehensive education on the craft of directing, setting the bar high for aspiring filmmakers who are looking to take their projects to the next level. It's no stretch to say that anyone who enrolls in Martin Scorsese's MasterClass will be rewarded with both a better understanding of his style and broader knowledge of filmmaking as a whole.
Final Thoughts
In the end, the Martin Scorsese MasterClass provides an intimate experience with one of cinemas leading visionaries. Scorsese's passion and expertise has created a course that will appeal to aspiring filmmakers and film fans alike. The journey through the interconnecting stories of storytelling, directing, editing, and music opens a portal into Scorsese's unique perspective on filmmaking as he talks about his craft in detail.
Throughout the course you gain invaluable insight from one of Hollywood's great directors. With plenty of content including video lectures, assignments and bonus scenes from some of his films there is no shortage of knowledge to sharpen any creative skillsets. Martin Scorsese shares engaging lessons about story structure, cinematography techniques and using music for your films giving students a comprehensive knowledge base to draw from as they craft their own projects.
Whether you're an aspiring filmmaker or just a fan who wants to increase their understanding of narrative cinema this MasterClass is sure to deliver an unforgettable learning experience like no other.
Frequently Asked Questions
Q1: What is the content of the Martin Scorsese MasterClass?
A1: The Martin Scorsese MasterClass is an online class that features 21 video lessons from the iconic director. The course covers topics like cinematography, editing, storytelling, and more, as well as giving students an opportunity to learn the fundamentals of directing from Scorsese himself.
Q2: What do I get with the Martin Scorsese MasterClass?
A2: With the Martin Scorsese MasterClass, you get access to 21 video lessons, along with a workbook, interviews, and downloadable resources. You will also have the opportunity to review your work and receive personalized feedback from Scorsese himself.
Q3: Is the Martin Scorsese MasterClass worth it?
A3: Yes, the Martin Scorsese MasterClass is definitely worth it. Not only will you get to learn from one of the greatest directors of all time, but you will also gain valuable insight into the filmmaking process. Plus, you'll get access to a variety of resources and the chance to receive personal feedback from Scorsese.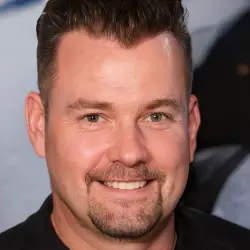 Latest posts by Mike Samuels
(see all)