Welcome to the Lingoda Review! Here, we take a deep dive into the world of online language learning. We examine the pros and cons of this innovative platform, discuss user experiences, and give our verdict. Ready to take on the challenge? Let's jump right in and explore this powerful language learning tool!
Introduction to Lingoda
Lingoda is an online platform that provides language courses in English, German, French and Spanish. It's a great way to learn a new language or supplement your existing skills. With both live classes and self-study options available, Lingoda makes it easy to find the course style and format that fits your needs best.
Lingoda has experienced instructors from around the world who guide learners by facilitating conversations with their peers as well as providing feedback on assignments. Their teachers come from different countries across Europe, Asia, Africa, North America and South America, ensuring everyone can access quality training from wherever they are.
In addition to providing personalized instruction in real-time lessons, Lingoda also offers adaptive self-study programs for those who prefer a more autonomous learning experience. These provide tailored course content based on your needs and goals; you'll get to advance at your own pace while being supported through assignments, tutoring sessions and helpful videos.
Whether you're looking for a comprehensive course on pronunciation or just need help with basic grammar rules – Lingoda has something for every learner at any level of proficiency. It provides access to an extensive range of materials including:
Vocabulary lessons
Interactive practice activities
Cultural lessons
So you can be confident you're getting the most out of each lesson.
Lingoda Course Offerings
Lingoda offers a wide range of courses to suit the needs and interests of any language learner. Through their system, you can easily select courses for English, French, German, and Spanish. Lingoda's course offerings generally include topics in grammar and conversation as well as special classes for students looking to use the language for specific activities such as travel or business-related topics.
You can also choose to design your own course based on the specific skills you want to focus on or find a tutor if you need extra help.
Additionally, Lingoda has two new options available which are blocks and sprints which give learners more flexibility when it comes to working towards their studies. Blocks are large chunks of classes that learners buy at a discounted rate (usually 10+ hours) and study at their own pace while sprints are intensive programs that require learners to complete 8+ hours per week over 4 or 8 weeks, following a predetermined syllabus designed by experts with immersion in mind. This allows students the opportunity to build their skills quickly without having to commit long-term.
Lingoda Pricing
Lingoda offers many language courses that come with different price points. All the course packages are flexible, allowing the student to choose a course with one-on-one tutoring classes, online group lessons or self-study. Depending on the type of package you choose, prices can range from as low as €9.90 per hour to €49 per month for an unlimited number of classes.
Lingoda also offers special discounts and promotions depending on the type of course and commitment you make at sign up. For a full list of Lingoda's current pricing specials please visit their website at www.lingoda.com/en/prices/. Below is an overview of Lingoda's fixed prices:
Fixed Course Prices:
1 x 60 min class – €9.90
Packages A – 5 x 60 min classes – €44
Packages B – 10 x 60 min classes – €84
Package C – 20 x 60 min classes – €149
Unlimited Package (4 weeks) – Unlimited group lessons and 1 private tutoring session each month for 4 weeks – €49
Lingoda Teaching Methodology
At Lingoda, we believe that language education should be tailored to meet the needs of each student. That's why our teaching methodology focuses on three areas: immersion-style language practice, hands-on learning activities, and personalised instruction.
Immersion-Style Language Practice: Our online learning system introduces English words and phrases through immersive audio/video lessons where students learn at their own pace with live tutors available to answer questions.
Hands-on Learning Activities: Each lesson also includes interactive activities where students can practice what they've learned and gain a complete understanding of the material.
Personalized Instruction: Live tutors are available to help guide students through the curriculum and ensure they understand the material. Each tutor takes a personalized approach that fits each student's individual needs, making sure every lesson is as effective as possible.
At Lingoda, we strive to create an immersive and engaging atmosphere for our English students so that they can become truly fluent in the language. Our teaching methodology is designed with this goal in mind: to provide an intuitive platform for learners where they can feel supported learning a new language from home or on the go.
Lingoda Course Content
Lingoda offers multiple language courses, each of which is tailored to learners of varying levels and abilities. Courses are offered at stationary, semi-flexible and full flexible levels with increasing levels of support and personalization.
At the stationary level, students take interactive group lessons with a designated teacher. During these lessons, students can put their language skills into practice, develop their vocabulary and improve their grammar. The lessons are also designed to help learners gain confidence in speaking the target language in a variety of situations. A unique feature of the stationery courses is that for almost every lesson there is an additional homework assignment based on material studied during the session so that learners can deepen their understanding of the language and practice new skills learned during class.
At higher levels, around the semi-flexible stage, students can opt to take more personalized classes to supplement group learning sessions while retaining instructor support who direct users throughout course material and assignments. At full flexibility levels all classes become one-on-one tailor made lessons with greater amount of personalization in terms of user's individual weaknesses, strengths and preferences when it comes to studying a foreign language.
Finally at every level Lingoda offers specialized conversation sessions which enable learners to focus on developing fluency in communication scenarios as well as work towards other language goals such as culture or professional contexts depending on student's interests or career developments plans. Lingoda also regularly offers additional off-site experiences to foster interactions between learners from across the globe as well as independent study material for optional readings assignments online or offline.
Lingoda Learning Platform
Lingoda is an online language learning platform that offers courses in English, German, Spanish, French and Italian. With a subscription model, you can easily access Live Classes (by phone or laptop), focus on Conversation classes and get access to other tools such as Grammar Lessons and Writing Exercises.
With the Lingoda Learning Platform, you can track your progress via a personalized dashboard and choose from 1-on-1 to 6-person group lessons depending on your needs. You can also learn at your own pace and take either one lesson a week or several lessons a day. The platform also provides audio material with especially recorded audio files for each language so you can work independently with confidence in pronunciation.
Whether you're beginning your journey in language learning or brushing up on skills before visiting a new country, Lingoda makes it easy to take your knowledge of foreign languages to the next level with certified teachers across the world.
Lingoda Student Reviews
Lingoda is an online language school that offers language lessons in English, Spanish, German, French and Italian. With Lingoda's online platform, learners can take virtual classes from anywhere in the world. The lessons are immersive and engaging, and the instructors are native speakers with advanced qualifications. Lingoda is a great way to learn a new language quickly and conveniently.
To learn more about Lingoda, it's important to look at student reviews. Overall, reviews of Lingoda are overwhelmingly positive, with students praising its convenient format and quality of instruction. Learners also appreciate being able to attend classes from anywhere with an internet connection – there's no need for travel or commuting!
In terms of content, most students find that the lessons are enjoyable for beginners as well as more advanced learners. Students report that the material covers everything they need to know in order to understand the language basics quickly. Feedback suggests that the instructors ensure their classes are interactive while also pushing their students to improve their speech production skills – something incredibly difficult when learning a new language online.
Choosing how you want to learn a new language could be tricky – but many reviews suggest that Lingoda offers exceptional convenience and quality instruction at competitive prices which make it one of the top platforms for learning languages online today!
Conclusion
In conclusion, Lingoda is one of the best language-learning platforms available. It offers a range of courses in multiple languages that are suitable for all levels, from complete beginners to advanced learners. The platform's live classes offer an interactive and engaging learning experience that allows users to practice their language skills in real time with native speaking teachers.
What's more, with its flexible pricing plans, users can sign up for a course for as little as $15 per month and get access to unlimited access to online classes and live conversations. Furthermore, Lingoda offers students personal help from expert tutors so they can get one-on-one feedback on their progress throughout the course.
With all this on offer, it's no wonder Lingoda has become such a popular choice for those looking to further their language learning.
Frequently Asked Questions
Q: What is Lingoda?
A: Lingoda is an online language school that offers online language courses in English, German, French and Spanish.
Q: How does Lingoda work?
A: Lingoda offers a variety of language courses which are taught by experienced and qualified teachers. You can choose from a variety of courses such as speaking, writing, reading, and listening courses which are all tailored to your language level. You can also select the length of the course and the number of classes you'd like to take.
Q: What do people think about Lingoda?
A: Lingoda has generally positive reviews from people who have taken their courses. Students have praised the quality of their teachers and the flexibility of their courses. They also appreciate the support they get from the Lingoda team.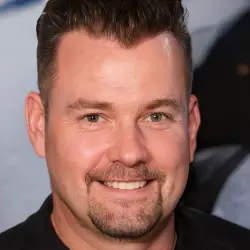 Latest posts by Mike Samuels
(see all)