Welcome to the Judd Apatow MasterClass review – where you'll learn all you need to know about unlocking the power of comedy and creating quality laughter. Whether you're a budding comedian or just looking to add a few laughs into your day-to-day life, Apatow's class is an invaluable resource, brimming with decades of experience in crafting the perfect comedic moment. So let's dive in and see what we can learn!
Introduction to Judd Apatow's MasterClass
Judd Apatow is one of the most successful producers and directors currently working in film and television. With an impressive body of work that includes hits such as The 40-Year-Old Virgin, Knocked Up, and Trainwreck, Judd is one of the most recognizable names in comedy today.
On his MasterClass online course, Judd teaches you how to write, direct and produce movies like a pro.
In this two-hour long course, Judd breaks down his approach to comedy filmmaking – from concept to execution. He shares his thoughts on what he looks for when casting actors and offers tips on how to get the best performances out of them. In addition, he divulges his creative process from beginning to end with discussions around script development, budgeting, location scouting and much more. You'll also hear firsthand stories about challenges he's faced throughout his career entire about what it takes for a movie to become a hit.
By taking this class taught by Judd himself, you'll gain invaluable insights into what makes an effective comedic film from start to finish—essential knowledge no matter if you're an aspiring filmmaker or a diehard fan!
Overview of the Course Content
Apatow's MasterClass course offers insight into the art of comedy, with a focus on screen writing and directing. It begins with an introduction to Apatow's film career, exploring his early beginnings, his transition into television and his success in making a name for himself in both the large and small screen mediums.
The course then delves into the fundamentals of comedy-writing, from idea generation to construction of scenes. Apatow will walk students through writing jokes, characters, and storylines in detail. He'll also offer advice on finding personal inspiration for your work, how to write for different types of comedies, plus relevant topics like:
Apatow will then explore the directing side of comedy filmmaking. He discusses the importance of editing in relationship to story building as well as any stylistic elements that could be used to evoke heightened emotions or effective comedic moments (e.g., time lapse). Beyond storytelling basics, Apatow provides details on working effectively with casts/crews plus strategies for maintaining control amidst collaborative workflows.
Finally students will have access to worksheets that they can use while studying Apatow's lessons as well as months-long assignments which involve creating a script or a physical movie using what they learned during their class sessions with Judd Apatow.
Benefits of Taking the Course
The Judd Apatow MasterClass is a comprehensive online course designed to teach aspiring screenwriters, directors, comedians and actors the fundamentals of writing and directing drawn from Apatow's 30 years of experience.
This program promises a personal curriculum where you'll learn how to work through structure, write jokes, hone your narrative and choreograph scenes. You will have an opportunity to receive multiples rounds of private feedback from the master himself on the piece you create during this course.
Specifically, you will learn:
How to develop a script from concept to finished product (including story structure and character development).
What makes a joke work.
How to dress up dialogue for comedy impact.
Best practices for using music in film/TV comedy.
Tips and tricks for creating visual comedy without relying on sight gags or slapstick routines.
Speech writing tricks for hosts at awards programs or during public appearances.
Techniques that can help hone industry drafts and performances before the cameras roll with greater finesse.
Judd Apatow's essential production advice – how he collects pieces in preproduction to create magic when shooting starts.
Tips for Getting the Most Out of the Course
For anyone who's interested in sharpening their creative writing and producing skills, Judd Apatow's MasterClass is an excellent way to learn from the iconic movie director. Throughout the online course, Apatow offers tips and insight into his own artistic process, drawing from his years of experience working in the industry.
Here are some useful tips for getting the most out of Apatow's lessons:
Take notes – As you go through each lesson, take notes on some of the topics that you want to remember or practice later. Writing down key concepts or techniques can help solidify your learning and help you refer back when necessary.
Practice writing – Apply what you learn each lesson by completing exercises that apply to your own writing process. By testing what you just learned in a real-life practice application, it will be easier to remember them in a meaningful way.
Skim through topics – When needed, feel free to skip ahead if something doesn't apply you right away. It's easy to read over certain sections more than once if they don't make sense when first viewed; however, don't linger too long on any one topic if it doesn't seem pertinent to you at this time.
Ask questions – Along with any other teammates who might be enrolled alongside you, discuss what questions arise as new concepts are explored within each lesson plan or exercise module. With multiple perspectives on a subject matter comes greater understanding for all involved participants!
Summary of the Course
The Judd Apatow MasterClass offers creative, comprehensive and exclusive lessons on comedy. Apatow covers a range of topics related to writing, directing and producing movies and television shows. He draws upon his decades of experience in the entertainment industry to illustrate important points and share his insights into the craft of storytelling.
The class is divided into several sections that cover essential topics in creating a successful project. At the beginning, Apatow talks about finding motivation for your ideas – drawing on inspiration from your life and analyzing how to structure a story for maximum impact. After that, he dives into the techniques for writing dialogue for different formats, such as comedy films, sitcoms and stand-up performances. His emphasis is on understanding how to write authentic conversation rather than lines from an old-fashioned screenplay.
From there, Apatow moves into producing topics including working with collaborators on both sides of the camera and juggling multiple projects at once while keeping organized notes. Apatow talks about budgeting tips and getting feedback from peers so you can make informed decisions throughout production. At the end of each section is more content discussing distribution methods like film festivals or premiering your work online as well as other details needed to bring your project to life without sacrificing quality or creative integrity.
Pros and Cons of the Course
The Judd Apatow MasterClass course provides an intimate look at the acclaimed filmmaker's creative process. Apatow offers detailed strategies and personal advice on a variety of topics ranging from writing comedy to pitching films to working with actors. In this review, we will provide an overview of the course content as well as analyze the pros and cons of taking the class.
Pros
Provides detailed insights into Apatow's creative process
Covers a range of topics related to writing and filmmaking
Features Q&A sessions with guest speakers
Offers personalized feedback through uploaded assignments
Accessible on multiple platforms, including web, app and Apple TV
Cons
Not suitable for beginners since it covers advanced filmmaking content
No tangible awards made available for completing the course
Expensive compared to similar courses from other providers
Final Thoughts on the Course
If you're looking to dive deeper into screenwriting, directing, producing and comedy performances then the Apatow MasterClass is an excellent way to do so. With 24 different lectures and 72 minutes of exclusive video content, you'll learn more about Judd Apatow and his vision while taking away valuable skills that can be applied to any discipline.
The lectures are separated into five main categories with sub-sections within them. In each lecture, Apatow uses analogies, anecdotes and his unique blend of humor to teach essential concepts in a fun way. However, viewers must also be willing to invest time into applying what they've learned and watching supplemental materials outside of class.
Overall, there is a wealth of knowledge in this masterclass that covers topics such as:
Continuity editing
Audience engagement strategies
Building character development arcs
Distribution deals
And so much more!
If you're looking for a reliable introduction or refresher on filmmaking concepts then this course is certainly worth considering.
How to Access the Course
Access to Judd Apatow's MasterClass is easy, as MasterClass offers several options for payment. You can choose to pay with a credit/debit card, PayPal, or ApplePay. Once purchased, you will have unlimited access to the course's content including lectures and projects.
The course material is broken up into four sections: Foundations of Storytelling, Crafting Your Story Outline, Navigating the Comedy Industry, and Putting Your Ideas Into Practice. Each section contains multiple chapters that delve deep into various topics related to the craft of comedy writing and filmmaking.
Within each of these lectures is an interactive activity which provides further instruction on connecting with your work as a creator and honing your comedic voice.
For each lesson within a chapter, there are multiple video lectures by Apatow himself that discuss critical components of story development and comedy techniques along with supplemental resources like scripts from his films; videos from other comedians that illustrate comedic timing; webinars on funding options for filmmakers; behind-the-scenes looks at his process on set; lessons in marketing film projects; hands-on activities such as critiquing scenes written by other students in the course; exclusive interviews with industry professionals; suggestions for further reading material; and downloadable checklists designed to help keep track of project details along the way.
Frequently Asked Questions
Q: How long is the Judd Apatow MasterClass?
A: The Judd Apatow MasterClass consists of 26 video lessons, each lasting between 10-20 minutes.
Q: What topics does the Judd Apatow MasterClass cover?
A: The Judd Apatow MasterClass covers topics such as comedy, directing, writing, and producing. It also touches on topics such as the importance of collaboration and the creative process.
Q: Is there an opportunity to interact with Judd Apatow?
A: The Judd Apatow MasterClass does not offer a direct opportunity to interact with Judd Apatow, however, students can ask additional questions via the online discussion board.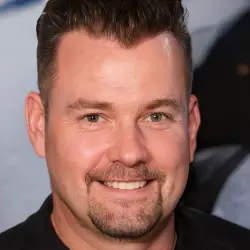 Latest posts by Mike Samuels
(see all)