Are you looking to up your yoga game? Get ready to look no further then Donna Farhi's MasterClass! Read on to find out why we believe she's the master of her craft.
Introduction to Donna Farhi
Donna Farhi is an internationally acclaimed yoga teacher, renowned for her skillful ability to bridge the ancient practice of yoga with the modern experience. Her approach combines a deep understanding of movement, anatomy and physiology, along with a great love and respect for traditional Hatha Yoga teachings. This MasterClass allows practitioners at all levels to learn from Donna's vast knowledge base in a safe and supportive environment.
In this class, you'll explore foundational elements of yoga, including breathwork (pranayama), asana (posture) practice, philosophy and meditation. Drawing on Donna's long teaching experience and her passion for sharing yoga with others, she provides practical advice that you can apply to your own practice. In addition to learning proper alignment techniques, you will also be encouraged to reconnect with your internal wisdom, connection and presence so that you can deepen your understanding of yoga. With guidance from Donna Farhi's MasterClass, you can enjoy the many physical and spiritual benefits that come from exploring yoga through the lens of traditional Hatha Yoga teachings.
Overview of the MasterClass
Donna Farhi's MasterClass is a comprehensive, teacher-led course that covers the fundamentals of yoga practice and teaching. The program offers a variety of topics within the main categories of Yoga Fundamentals, Biomechanics & Physiology, Anatomy & Alignment, Sequencing & Teaching Methodology and Philosophy & Practice.
The program has been designed to be accessible to practitioners at various levels of experience from novice to experienced.
The curriculum is organized into five main topics that are explored over six 3-hour classes. Students will progress through these classes in order, examining each topic in greater detail as they move forward and developing a stronger understanding throughout the process. Donna Farhi's approach focuses on creating an understanding of the relationship between body and breath to promote better alignment and movement in postures as well as strategies for teaching specific poses with clarity and confidence.
The student is provided with visual resources in the form of written practice notes as well as videos shot from multiple angles of each pose discussed in class. Additionally, students have access to additional resources such as:
book recommendations
posture anatomy pictures
audio/video recordings of class discussions
materials related to other topics like physiology/biomechanics and philosophy/ethics beyond the scope covered in class.
Benefits of the MasterClass
The Donna Farhi MasterClass is an online learning experience with a focus on yoga and transformative living. The course offers a unique opportunity for participants to gain knowledge, skills, and confidence in their practice and deepen their understanding of how to integrate mindful movement into every part of life.
The 21-hour course includes lectures, discussions, demonstrations, practical activities, self-reflection exercises, and guided meditations with Donna Farhi. The format provides ideal learning environments for the exploration of the body in movement as well as other components of deliberate living.
The program's benefits include:
Detailed instruction on the principles behind mindful movement and alignment practices
In-depth exploration of key foundations including relaxation, grounding and proprioception
Learning tools to help increase stress resilience through simple yet powerful breathing practices
Practical guidance on helping participants recognize their individual "edge" in order to start building strength within their practice
A deep understanding of posture modifications so that each participant can create a practice tailored to their individual needs
Insightful conversations designed to promote introspection and self-awareness regarding influences on the way they choose to live
Topics Covered in the MasterClass
Donna Farhi's MasterClass provides viewers with an in-depth look into modern yoga practices and philosophy. Over 8 hours of video instruction, Donna dives deep into a variety of topics such as:
An Overview of the History of Yoga
A review of the 8 limbs of Classical Yoga
Introduction to Anatomy & Vinyasa
Pranayama & Mediation Techniques
Working with Resistance in Postures
Adapting the Practice to Everyday Life Challenges
Business & Teaching Strategies for the Contemporary Yoga Teacher
Tips for Teaching Special Needs Students
In addition to her detailed instruction, Donna shares her years of experience as both a teacher and student, inspiring viewers to find their own unique journey within yoga practice.
Course Structure and Content
The Donna Farhi MasterClass is an in-depth 8-week online program designed to introduce students to the transformational practice of yoga. Students will be guided through a journey of physical and mental well-being, where they will become empowered and confident in their own ability to explore the depths of their being.
The course structure is comprehensive, covering all major aspects of yoga asana (physical postures), pranayama (breath work), meditation, philosophy, anatomy and teacher training topics. The classes are taught by Donna Farhi herself and are broken down into two distinct sections: Asana Practice (week 1 – 5) and Teacher Training Focus (week 6 – 8).
The Asana Practice sections feature nutrition coaching, yoga therapy principles, breathwork & physical poses that aim to unite body & mind. Donna emphasizes good form from the start so that students learn proper alignment from the beginning rather than having to undo bad habits later on. She also emphasizes creative sequencing techniques as a way for practitioners to find joy and balance in every posture – a process that transcends any current understanding or perception of individual postures as isolates or goals progressions for performance enhancement.
The later Teacher Training sections cover topics such as Voice & Language Consciousness, Sequencing Techniques for Maximum Benefit of Pupil Understanding, Ethics & Lifestyle Agreements for Teachers etc., allowing students the opportunity to gain valuable insights into the practice teaching perspective prior to launching their own teaching journey. By investing in this coursework early on future teachers can save themselves lots of time by taking advantage of Donna's years' worth of wisdom distilled into this thorough program which can easily be accessed online on your own time schedule.
Assessment and Certification
The Donna Farhi MasterClass is a comprehensive training program that helps participants deepen their understanding of the physical, emotional and psychological aspects of yoga. This course offers an efficient way for students to learn more about yoga, refine and practice their skills, and even study for certification.
The first stage of the program is the Assessment. This entails attending a number of online classes designed to test each individual's knowledge and ability in performing asanas (poses), meditation practices and verbal instruction. Upon successful completion of the Assessment, each student is presented with a certificate acknowledging their achievement.
The second stage is Certification, which requires participants to attend an intensive 8-day retreat at a yoga retreat center in Australia led by Donna Farhi herself or an approved instructor, depending on location. During the retreat participants will review what they have learned during the Assessment phase, refine their skills through practice sessions and workshops led by Donna Farhi and other instructors associated with her studio, go over current research in the field of yoga and its various applications (therapeutic or athletic) as well as receive careful attention throughout the program ensuring that each student achieves satisfactory levels in all components.
On successful completion of this stage, each participant will be awarded internationally recognized certification demonstrating mastery in performing asanas (poses), techniques for teaching yoga workshops/classes appropriately adapted for settings such as therapy rooms or sports centers; lecture delivery techniques; basic anatomy; basic principles of chemistry; physiological principles related to good health; how to recognize warning signs indicating potential health risks such as dehydration or fatigue etc.; meditation practices including pranayama (breathing exercises); how to lead guided visualizations effectively and safely; learning styles within different cultures/languages etc.; posture management using props etc.; legal considerations for professional attitudes with employers universities etc.. After receiving certification students can then apply for registration as teachers at Donna Farhi's studio/center which provides access to a number of valuable resources including teaching materials reviews special discounts on events held inside or outside Australia professional development opportunities etc..
Student Reviews and Feedback
At Donna Farhi MasterClass, students can expect a comprehensive yoga education, suitable for both beginners and experienced yogis. Led by world-renowned yoga teacher Donna Farhi, the classes focus on learning classic asana postures while encouraging mindful movements that open the heart and bring blissful moments during the practice.
Donna and her team of experienced teachers assess each student's abilities, offering individualized instruction to ensure that everyone is safe and comfortable with the movements being taught. Following each class session there is time for feedback from each student, so adjustments can be made from class to class.
To gauge how well our students are learning and progressing in their practice, we invite them to provide us with reviews and feedback at any time. Here's what some of our students have to say:
"This was my first yoga class ever and it was such an amazing experience! Donna was very patient with me even though I had no prior knowledge about yoga postures. She explained every pose in great detail so I could understand them better." – Sarah S., beginner yogi
"I've been doing Yoga for a few years now but never felt as confident as when I took this MasterClass! The classes are very specific in how they progress through each posture and Donna has an amazing way of breaking things down so they make sense." –Gideon B., intermediate level yogi
"Donna's MasterClass helped me reconnect with my body while deepening my understanding of alignment within Hatha Yoga. Her expertise is unmatched – she challenges you to take your practice further by emphasizing the finer details within poses." John L., advanced level yogi
Conclusion
Looking at the overall quality of the Donna Farhi MasterClass offering, it is clear this is a course that can benefit everyone from serious yoga students to curious beginners. We have noted that the expert instruction and detailed lessons were top-notch and tailored to give viewers an immersive yoga experience without ever having to step foot into a studio. We also found that with little effort, novice yogis could easily follow the step-by-step instructional videos included in this course. Plus, those who prefer visual learning along with having unlimited accesses to online resources make this class especially worthwhile.
In summation, Donna Farhi's MasterClass delivers an enriching and educational experience that is well worth taking advantage of – regardless of one's current state as a practitioner or learner. Armed with such comprehensive knowledge on various yoga styles, pranayama and meditation methods, viewers should come away from the curriculum feeling informed and inspired.
Frequently Asked Questions
Q1: What is the Donna Farhi MasterClass?
A1: The Donna Farhi MasterClass is an online course taught by internationally renowned yoga teacher Donna Farhi. The course teaches yoga techniques, postures, and breathing exercises to help students develop a deeper understanding of their practice.
Q2: What topics are covered in the Donna Farhi MasterClass?
A2: The Donna Farhi MasterClass covers a range of topics related to yoga practice, including postures, breath work, meditation, and modifications. It also provides guidance on how to develop a home practice and provides guidance on how to approach more advanced postures.
Q3: Is the Donna Farhi MasterClass suitable for beginners?
A3: Yes, the Donna Farhi MasterClass is suitable for both beginners and more experienced practitioners. The course covers topics in a way that is accessible to all levels and provides guidance on how to modify postures for different levels of experience.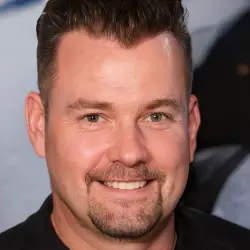 Latest posts by Mike Samuels
(see all)