LearningSelect's Team, one of the leading websites in the online learning industry, is proud to announce that it has found an agreement to acquire Designsonelearning (Designsonelearning.net).
The content has been archived here on this site in order to preserve the blog.
Designsonelearning.net was another blog reviewing online course platforms and shared our mission of empowering more people to learn new skills with the optimal use of emerging technologies.
We will continue to offer our reviews and consulting for allowing companies and individuals to find the best online learning platforms for their needs.
About Designsonelearning.net
I first discovered Designsonelearning about a month ago while searching for a comparison of EdX and Coursera on Google.
I was immediately impressed with the quality of the comparison article, it really helped me to make a decision while I was on the verge of choosing between one of the two options. I decided to reach out to the author of the blog. Somehow the idea hit, why not propose him to merge his smaller blog with ours?
Long story short, after a few negotiations at LearningSelect, we've now joined the two blogs with the intention of helping our readers as much as possible.
Want to know more about learningselect.com?
Our mission is always to empower more and more people to learn new skills. Whether it is learning more about new technologies like cryptocurrencies and so which exchange to choose between kraken vs coinbase for example, or other important skills in this new era. With rapid shifts in the job market and many people losing their job to automation, it's an ethical duty, not only a business purpose, for us to support more individuals and companies to get up-skilled. The internet is an incredibly powerful tool, but it can be very easy to get lost and waste time with the wrong solution or even money on scams.
That's the reason and motivation that pushes us to do the best job possible to serve our readers and helping them find the right online learning or course platform for their needs.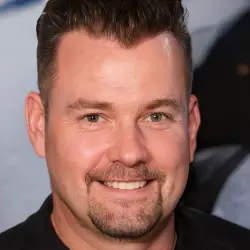 Latest posts by Mike Samuels
(see all)