Quite a lot of eLearning conferences are slated to launch in 2023, making it an unprecedentedly busy year for researchers, educational developers, and university professionals.
The pivot to virtual classrooms and learning management systems (LMSs) is all but secured. These eLearning conferences will provide crucial information on the plans, proposals, and directions that online learning and teaching will take in the following years.
Make sure you update your calendar with the dates of the best eLearning conferences for 2023. We'll discuss some choice examples below.
21-22 January: TeleXbe (Technology-Enhanced Learning Environments for Blended Education)
Held at Foggia, Italy, the TeleXbe workshop invites professionals in the field of education to present papers and solutions to learning-related issues in the digital setting, online schooling's impact on student and teacher life, and the development of blended learning.
TeleXbe is free to join. You can find out more on their website.
5-7 March: EDC2021 (16th Education and Development Conference)
EDC2021 is a prominent venue for educational professionals to trade notes on online educational systems, web ethics, and emergent technologies. You'll find many opportunities to network with other guests in their group activities and discussions.
Delegates from over 20 countries will be invited to attend EDC2021. Check their website for further information.
25-26 March: Global Education Conference
Professionals from all aspects of academia can find an excellent platform to develop their cross-disciplinary knowledge, share research progress, and present studies for in-house analysis, implementation planning, and evaluation.
According to the official site, you can apply to join the Global Education Conference until 24 February.
23-25 May: ICMET2021 (3rd International Conference on Modern Educational Technology)
ICMET is a forum for discussing the state and development of modern education. Presentations will be held to discuss papers on categories like improving teaching and learning, technology-enhanced education, innovations in school curricula, and promoting new teaching software and applications.
The ICMET site states that submissions for papers will end on 20 January, while you can register until 10 March.
7-9 July: 28th International Conference on Learning
Run by the Learner Research Network, the ICL is concerned with understanding and improving learning at all levels. For 2021, it will have a special focus on pedagogy, assessment methods, educational organization, technologies, literacies, and STEM learning.
The Jagiellonian University of Krakow, Poland, will be the event's physical venue. The program offers an online pass for as low as $50 for students, with options for walk-in registration. You can find more details on the conference site.
16-19 December: ISERT2021 (International Conference on Interdisciplinary Studies in Education Research and Technology 2021)
ISERT aims to explore the potential users for the latest interdisciplinary studies conducted among academic circles. Planned to be held in Dubai, ISERT will provide a workshop for skills expansion and development, as well as a platform for networking among industry leaders and professionals.
Registrations will begin as early as July next year. Be sure to submit your full paper by its 25 October deadline. More information is available at ISERT's site.
As the planning and scheduling for other events are concluded, news of many more of the best eLearning conferences in 2021 is sure to appear.
While 2021 is just on the horizon, you can still join some eLearning conferences this year. The Osaka Conference on Education (OCE), inviting professors and researchers to share education-related insights, is slated to be held on 14 December 2020. You can find further details at their website.
It's telling that every event in this list plans to include online viewership to limit the risks in physical conferencing. We can certainly consider it a given that the next year will see a marked increase in online conferences. Joining an event will surely be a good feature to add on your portfolio, so stay tuned for more details!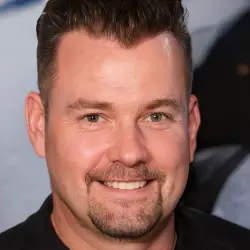 Latest posts by Mike Samuels
(see all)