Welcome to my review of Christina Aguilera's MasterClass! As a long-time fan of the six-time Grammy award winner, I'm excited to dive into the lessons she has to offer aspiring singers. From vocal exercises to songwriting strategies and stage presence tips, this class is sure to be an entertaining and enlightening experience! So come along with me on my journey as I learn from one of pop music's biggest stars – Christina Aguilera!
Introduction
Christina Aguilera is a renowned singer and songwriter who has achieved great success in the industry since her early years capturing the hearts of millions of listeners with her strong and distinctive voice. Her impact in music has been incredible, earning her numerous awards throughout her career and making her one of the most influential female singers.
In order to help aspiring artists reach their potential and hone their craft, she recently launched a MasterClass teaching artists how to perform from both a physical and emotional perspective.
This review will provide detailed information regarding Christina Aguilera's MasterClass, highlighting topics discussed, curriculum structure, cost, target audience, and more. We will also provide insights into what sets this course apart from other singing courses on the market. Whether you're an aspiring artist or just curious to learn more about Christina's approach to music, this review will help you make an informed decision about whether or not the MasterClass is for you.
Artist Background
Christina Aguilera has been a household name for more than 20 years. From her early days on The Mickey Mouse Club and on to her extensive recording career, fans have been eagerly following the celebrity singer's every move.
Her accolades include five Grammy Awards, two Latin Grammy Awards, and numerous American Music and MTV Video Music Awards. Christina is also one of the best-selling music artists in history with over 75 million records sold worldwide. Her impressive discography includes eight studio albums, as well as numerous singles and collaborations with other celebrated musicians. Additionally, Christina wrote several original songs that showcased her artistry as both a singer and a storyteller—just ask any fan of "Beautiful" or "Ain't No Other Man".
With an immense catalogue of music, Christina has become an icon whose influence stretches far beyond the stage or the radio airwaves. Her career is one that any aspiring vocalist can look up to—her courage has earned her legions of fans across multiple generations who continue to delight in her creativity out loud.
Course Overview
Christina Aguilera's MasterClass is an online course which strives to provide subscribers with the knowledge, skills, and tools needed to confidently express themselves as a singer, songwriter, and performer. The twenty-five lessons featured in the class are tailored for beginners up to more seasoned vocalists, and each lesson is accompanied by instructional videos and downloadable worksheets.
The course starts off focusing on vocal technique with lessons on breath control and diction exercises. It then moves into Christina's approach of songwriting focusing on topics such as storytelling, melody writing, dynamics, chord progressions and lyric composition. Finally Christina addresses performance skills related to stage presence and microphone technique.
Christina also provides an exclusive Q&A session with her team which helps students apply what they've learned in the lessons further developing their own craft as well as giving insight into the music industry. Those who enroll in the class will leave with more confidence in their singing abilities as well as a better understanding of the complexities of being a professional artist today.
Course Content
The content in the Christina Aguilera MasterClass is divided into different sections or modules. Each of these sections is packed full of incredibly useful information and entertainment, as you get to learn from someone who has experienced both success and failure in the music industry.
The first module introduces Christina's story, and gives an insightful look into who she is and what drives her. It also covers topics such as her keys to success, staying creative, dealing with label pressures, and navigating the music business.
The second module covers all things singing technique! Christina dives deep into finding your unique voice, hitting high notes, breathing techniques, vibrato variations, developing a range that suits you best, plus so much more!
The third module focuses on songwriting by exploring how to write sincere lyrics that captivate a wide audience. It also includes outlets for getting inspiration as well as tips on creating catchy melodies that fit your overall sound.
The fourth module looks at how to put together both studio recordings and live performances with in-depth analysis on production techniques for both sides of the table: when you're recording yourself and when your producer needs to know what you want from the end result.
The final section is dedicated entirely to evolving your artistry through networking & partnerships with other professionals such as promoters and other creatives. Additionally included are discussions on promoting yourself & creating relationships in order to build a successful career in music.
Course Benefits
Christina Aguilera's MasterClass is an excellent way to further your singing and performance skills. With an investment of time and dedication, you can improve your vocals, create a custom performance, master the art of creating videos, and much more. In this comprehensive course, Christina Aguilera shares her knowledge on camera performance, vocal technique, songwriting, musician etiquette, audience engagement tips and much more. The course offers valuable insight into the minds of Christina Aguilera as she shares her personal experiences and use her expertise to help singers become even better artists.
By taking this class you will be exposed to valuable tips in:
Camera Performance: Learn how to project yourself verbally and physically when on camera so that every frame inspires viewers.
Vocal Technique: Discover the technical fundamentals of singing such as phrasing & timing rhythms and exacting intensity with vocal prowess.
Songwriting: Understand the structure & craft of writing music & lyrics while developing your own style by tapping into personal stories.
Musician Etiquette: Grasp the protocol & presentation that reflects professionalism which reinforces camaraderie amongst peers in musical circles.
Audience Engagement: Enhance the connection with listeners by using interactive tactics that make each show memorable for fans.
Course Cost
Christina Aguilera's MasterClass costs $90. This cost gives permit access to view the entire course – 30 video lessons in total that range from 12 to 25 minutes each – as well as an online community of students and exclusive office hours with Christina, where she provides feedback on musical projects and gives advice. Additional perks include downloadable course materials, such as worksheets and playbacks, that supplement the lesson material for a deeper learning experience.
The wide range of topics covered in Christina's MasterClass include vocals, collaboration, production, songwriting and stage presence. With over 10 years of experience sharing her knowledge with others at various workshops around the world and even The Voice contestants, Christina has condensed all that knowledge into a comprehensive vocal class for music creators everywhere to learn from. Among these lessons are specific exercises that challenge participants to look inward to understand how their personal stories can fuel their musical journey.
Also included is a special bonus video on managing stardom where Christina shares candid wisdom on what it takes to stay focused and grounded while navigating fame – something that many aspiring artists seek guidance on. This bonus feature is valued at twice the price of membership alone ($180).
Pros & Cons
Making music can be an art form, but it also takes technique and understanding of production that can elude even the most creative of artists. Christina Aguilera has decades of experience to draw from, both as an artist and mentor. With the Christina Aguilera MasterClass, those looking to move their music to the next level have rare access to her skills and wisdom. The course is comprehensive with various sections for singing and songwriting. Here's a closer look at what you can expect when taking this MasterClass by one of pop's biggest stars.
Pros:
The vocal lessons offer very detailed insights into vocal technique that other courses don't provide
Christina Aguilera covers everything from songwriting ideas to creating harmonies alongside her live band
You get direct access to critiques from Christina herself as she listens to your recordings and projects
The lesson videos cover all aspects of performing including acting tips, plus some fun performances with special guests such as Pitbull
Cons:
There is no follow up Q&A session after each lesson video
Although there are optional projects suggested with each video, there isn't a formal assessment or feedback system in place
Not all topics will be relevant for everyone so you may find yourself skipping around in between videos rather than viewing them in chronological order
Conclusion
Christina Aguilera's MasterClass is a valuable resource for anyone looking to break into the music industry and/or level up their songwriting, vocal performance, and/or production skills. Christina provides amazing insight into the artistic process and offers interactive exercises that help teach you how to apply this knowledge to your own work. Throughout her class, Christina provides inspiring stories of her career and shares valuable lessons she has learned along the way.
The course material was designed in an easy-to-follow manner, allowing viewers to easily move through it at their own pace while getting the most out of each lesson. With this comprehensive approach, Christina offers participants an opportunity to master the techniques they need in order to create art that speaks to them on a deep level.
Overall, Christina Aguilera's MasterClass is without a doubt one of the best resources available for aspiring musicians and songwriters today.
Frequently Asked Questions
Q1: Is Christina Aguilera's MasterClass worth it?
A1: Yes, Christina Aguilera's MasterClass is definitely worth it. The course offers an in-depth look at her creative process, and provides valuable tips and advice to help aspiring singers and songwriters.
Q2: What topics are covered in Christina Aguilera's MasterClass?
A2: Christina Aguilera's MasterClass covers a range of topics, including vocal techniques, songwriting, performance tips, and industry advice. The class also delves into her personal experiences and stories from her career.
Q3: How long is the Christina Aguilera MasterClass?
A3: The Christina Aguilera MasterClass consists of 18 video lessons and runs for approximately six hours.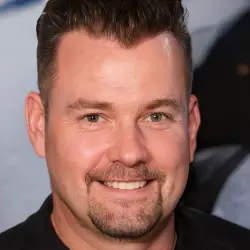 Latest posts by Mike Samuels
(see all)